Several of my posts have been about all the crazy ups and downs I've had navigating pregnancy — most of them shocks and surprises leaving me feeling even more unprepared or out of sorts! However, this last month, well really one week in particular, I had several moments of empowerment while hustling around at 5 months pregnant.
From being a bridesmaid in my brother-in-law's wedding in South Dakota, to baking and decorating 100's of cookies, some of which were for said wedding, to walking the red carpet at a film premiere, I feel pretty darn accomplished…and tired. Always with the tired in pregnancy!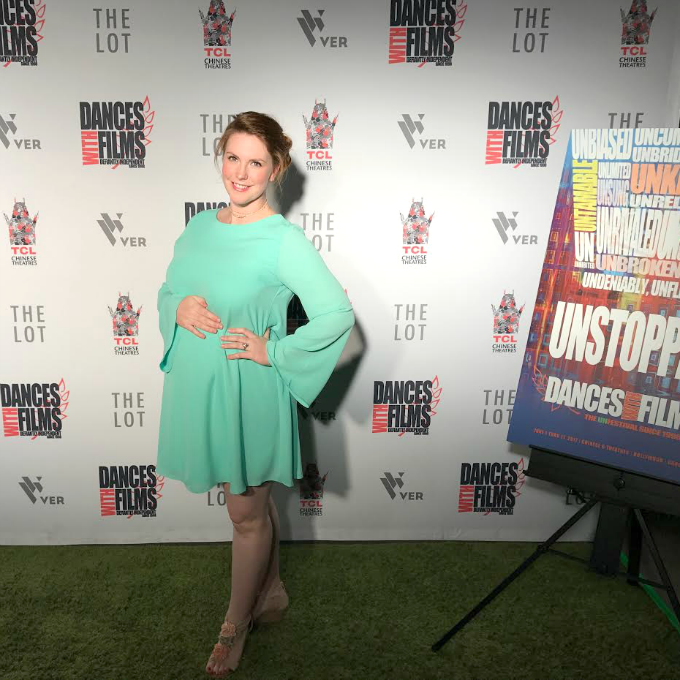 The Hustle Waits for No One, Especially Pregnancy!
I think my big "I am woman, hear me roar" moment (more like my, "oh my gosh I'm still standing upright" moment) was when my husband and I landed from South Dakota. We had only a few hours after a weekend of wedding, baking, painting, and celebration to rest, recoup, get dolled up, and head over to Hollywood for a film premiere.
My husband dropped me off on the walk of fame, I ran down Hollywood Blvd in flip flops, dodging tourists left and right to meet my pal who had borrowed the shoes I needed for the event. She slipped them on my feet for me (no bending down for buckles with this belly), and I ran up the stairs to make it just in time for the red carpet.
The cherry on top of my crazy week, our film won an award! I got to help our director, another working mom just killing it reaching her goals, accept it!! Score one for the hard working mamas out there and the first-timers who have no clue what they're doing!
Ya know, in retrospect, my favorite little bit is that when my baby boy gets older, I can tell him about all the adventures I took him on with me from the start!
Caitlin — Mother To Be