Have you ever wanted to upgrade your classic pesto pasta? Try infusing your recipe with Co Cú Luxx CBD Olive Oil. You can turn your average recipe into a high-class dish that'll get your entire neighborhood talking.
Pesto Pasta with CBD Olive Oil
Prep Time: 15 mins
Cook Time: 15-20 mins
Pesto Pasta Ingredients
1/3 cup pine nuts
½ cup parmesan cheese freshly grated
2 cloves garlic
2 cups basil leaves
¾ cup Co Cú Luxx olive oil
¼ tsp salt
¼ tsp pepper
1 pound dried pasta
Zest of 2 lemons
1 egg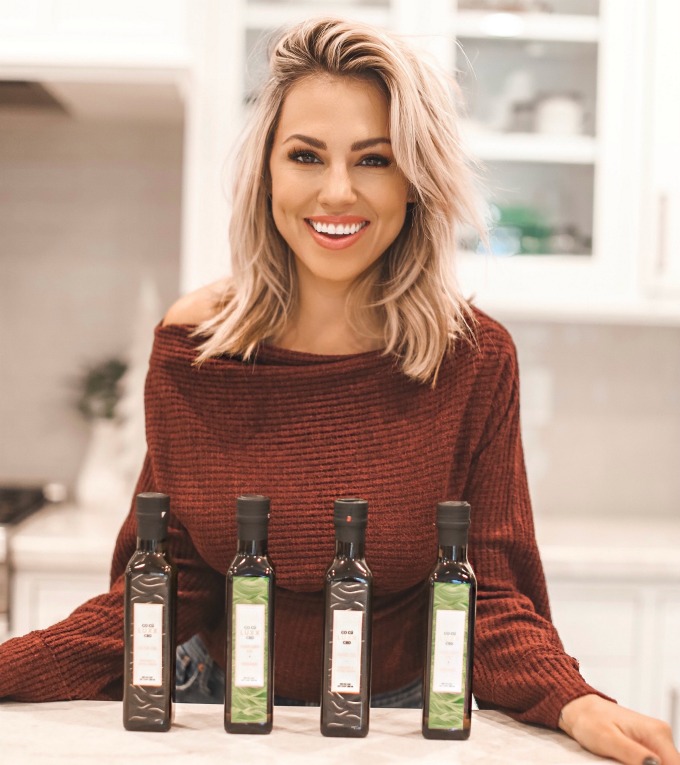 Let's talk about the EVOO!
Co Cú Luxx Extra Virgin Olive Oil with CBD oil is a great compliment to your daily routine. This Extra Virgin Olive Oil is very special. It is always fresh, and is more like an olive juice, rather than an oil which gives the EVOO a healthy dose of Oleocanthal. Basically, Oleocanthal is the spiciness that you feel at the back of your throat, and is a very effective, natural anti-inflammatory. Be warned, Oleocanthal will make you cough – but that's how you know it's working!
If you didn't already know, Oleocanthal is one of the main benefits of using EVOO as part of a daily lifestyle. *Limited research has shown that it can help improve, and prevent Alzheimer's. Not to mention that it helps protect healthy cells from anything bad happening to them.*
Now, match the anti-inflammatory properties of fresh, very high quality Extra Virgin Olive Oil, with the anti-inflammatory properties of CBD, and you have yourself an outstanding product that compliments your daily life. *Try it. It may just change your life.
*Not evaluated by the FDA.
How to Make Pesto Pasta with CBD Olive Oil
Step 1: Add basil, pine nuts, and pulse in a food processor. Add garlic, parmesan, salt, and pepper and pulse again.
Step 2: Set food processor on low and pour Co Cú Luxx in slowly. Process until smooth. Set Pesto aside.
Step 3: Boil your pasta until al dente. Drain pasta and reserve ½ of the pasta cooking water.
Step 4: Mix pasta and pesto together. Add the ½ cup of the pasta cooking water to create sauce.
Step 5: Plate your pasta before cooking the egg.
Step 6: Poaching the egg; Add water in pot to come up 1 inch on the side. Heat to a simmer. Stir the water in one direction until it creates a vortex. Crack egg into the vortex, turn the heat off, cover the pan, and let sit for 5 minutes. Remove the egg with slotted spoon and place on top of your pasta.
Step 7: Add lemon zest on top of egg and serve!
Watch your friends and family drool as you cook and feel satisfied, healthy, and relaxed while eating.
Jessica  — Mom of Sophie & Jake