I taught you to make a pesto pasta recipe using Co Cú Luxx CBD Olive Oil, but is pasta too heavy? Do you need something a little lighter? Try this Avocado Basil Dressing on top of a bed of greens using Co Cú Luxx CBD Avocado Oil. It's vegan and made with all natural ingredients!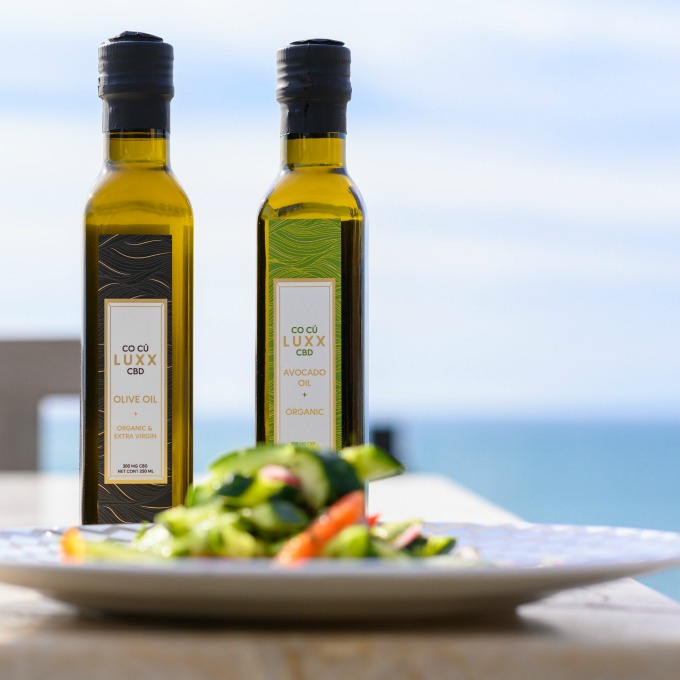 Avocado Basil Dressing
Prep time: 5 minutes
Avocado Basil Dressing Ingredients:
½ avocado
3 tbs lime juice
1 cup basil
¾ water
1 clove garlic minced
½ tsp fine salt
½ tsp black pepper
How to Make Avocado Basil Dressing
Step 1: Combine all ingredients into a food processor. Process until smooth.
Step 2: Add more salt, pepper, and/or the other half of the avocado to adjust taste.
Step 3: Leftover dressing can be stored in a container for up to 4 days in the fridge
Extras:
Add 1 tsp of apple cider vinegar to make it more tangy
If you like cilantro, replace basil
To make it more creamy and thick, add ½ cup of vegan yogurt
Put this dressing on top of a bed of greens, quinoa, and some vegetables and you got yourself a salad!
Jessica  — Mom of Sophie & Jake