I've been pregnant for 34 weeks now, and it's getting REAL. The third trimester is a whole new ballgame.
Up to this point I've been moving and shaking with this pregnancy. I've been seeing friends, traveling, going to events, baking some killer cakes and cookies, plus let's not forget about my crafting! BUT two weeks ago, after a heavy baking weekend, I definitely felt the difference….and it gets increasingly more apparent day by day that I need to slow down.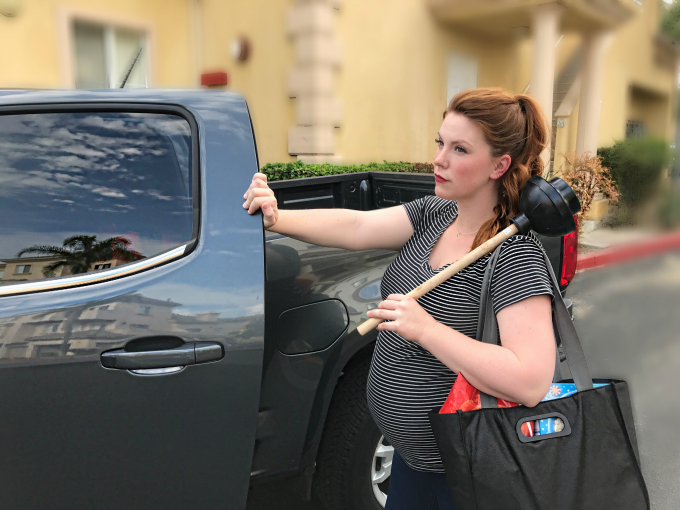 Let's Get Real About The Third Trimester
Between the swelling and tightness in my feet and hands, my new found friendship with my plunger (constipation is NO JOKE), shortness of breath, and the magical dance of punches and kicks continuously in my abdomen, I would say slowing down is an understatement.
Oh and did I mention the Surprise!? You thought you missed out on stretch marks?…hehehe, think again!!!!
With all of this going on, I hit a wall and realized just how much I can't really push it anymore.
I'm hoping these last 5-6 weeks I can get caught up on some books, maybe play a video game or two, all while chilling in the AC with my feet up. I'm going to enjoy this last bit of quiet before baby crazy starts in October, as I know life will never be the same (in the best way possible)!!
Caitlin — Mother To Be