Disposable diapers and wipes are convenient, but they create so much waste and often contain harsh chemicals that I don't feel comfortable literally wiping on my kids. And don't even get me started on feminine care products – most of them are really awful. This is why I'm such a fan of Naturalena Brands, including Happy Little Camper, which offers all natural and earth-friendly diapers and wipes, and Veeda, which offers plant-based feminine care line offering natural tampons, pads, and liners.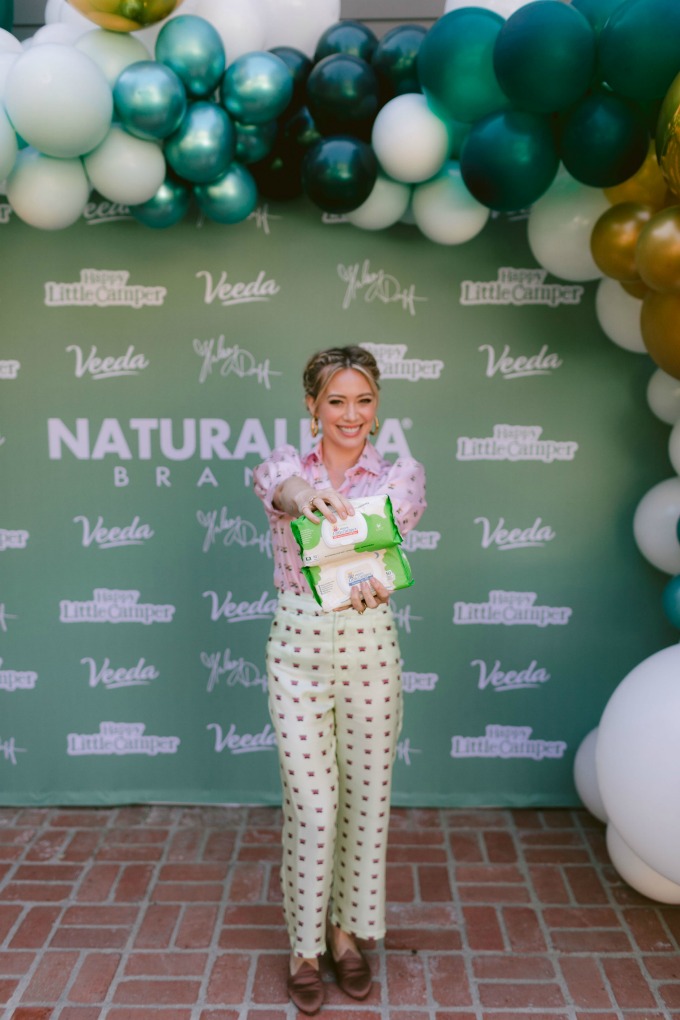 Happy Little Camper + Veeda
Hilary Duff  launched her partnership with Naturalena Brands at a celebratory launch event this week. She is the new Chief Brand Officer for Happy Little Camper and Veeda, and will be working on product innovation, creative design, and overall strategy for both brands.
"It's so rare to find products that are natural and sustainable without sacrificing functionality," said Hilary Duff. "As parents, we want what's best for our kids and as a woman it's important to think about my own health when it comes to what I put in my body. Happy Little Camper and Veeda are changing the way we think about the products we use and I'm so excited to take on this role and help further our mission to provide clean, plant-based products that are safe and accessible for babies and moms."
I'm excited for Hillary, and can't wait to see what she does next with Happy Little Camper and Veeda.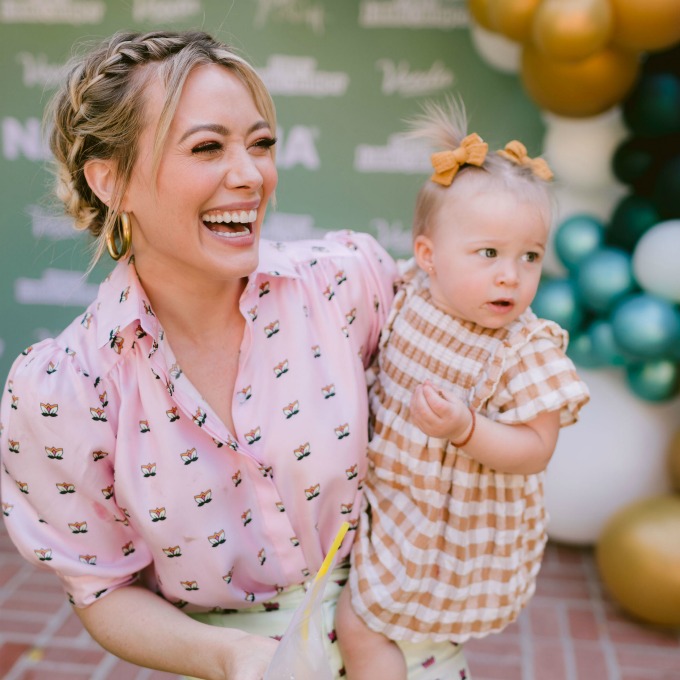 One more thing to love: Happy Little Camper and Veeda work closely with The Naturalena Foundation, a charitable organization dedicated to providing assistance to women and children worldwide. To date, the Naturalena Foundation has donated 2.5 million pads and 1 million tampons to help end Period Poverty as well as 1,000 diaper boxes and 5.5 million wipes to 100 global organizations. I love being able to support brands who invest their money into important causes.
To learn more please visit happylittlecamperbaby.com, veedausa.com, and naturalenabrands.com.
Jessica  — Mom of Sophie & Jake