I'm still learning how to use my air fryer. One thing that I like about the air fryer is how quick and easy it can be to make a small amount of something. Cookies are a great example. I would never turn on the full oven just to make a few cookies. But with the air fryer, you can do just that. This easy chocolate chip cookie recipe is great for your air fryer!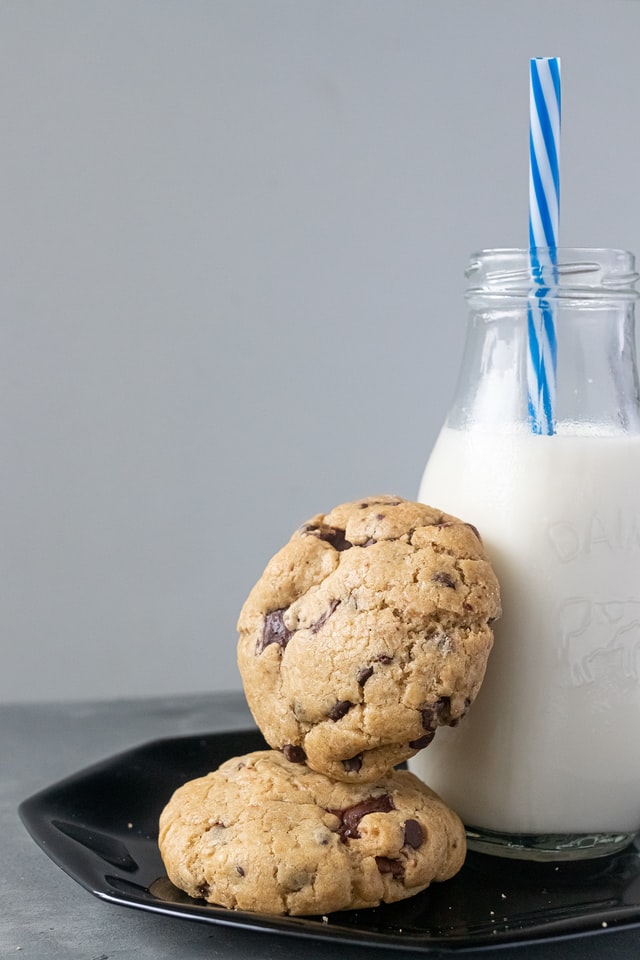 Chocolate Chip Cookies
Ingredients:
1/2 cup butter, melted
1/4 cup packed brown sugar
1/4 cup granulated sugar
1 large egg
1 tsp. pure vanilla extract
1 1/2 cup all-purpose flour
1/2 tsp. baking soda
1/2 tsp. kosher salt
3/4 cup chocolate chips
Parchment paper
How To Make Chocolate Chip Cookies In The Air Fryer
To begin, whisk together melted butter and sugars in a medium bowl. Add the egg and vanilla and whisk until incorporated. Then add flour, baking soda, and salt and stir until everything is combined.
To keep your cookies from sticking, I suggest using parchment paper. Cut the parchment paper to fit in the bottom of your air fryer basket. Make sure you allow room for air to flow around it.
Use an ice cream scoop to scoop dough onto the parchment paper leaving about two inches between your cookies. Lightly press on the scoops of dough to flatten them slightly.
Set your air fryer to 350º and let them cook for eight minutes. They should be golden brown. Allow them to cool for five minutes before serving.
This recipe will make enough dough for a dozen cookies. You can make just a few and freeze the rest of the dough for next time, or you can make all of it (but depending on the size of your air fryer, you will have to cook them in several batches). This can be a fun way to make fresh cookies after school without having a ton of cookies sitting around calling out to you to eat them all during the next day!
Tracie