When I was a little girl, Barbies were my favorite toys. I spent so many hours changing their clothes, doing their hair, and imagining new adventures for them to experience. All of my Barbie dolls had distinct personalities in my mind, which only served to make their interactions richer. I could tell you which Barbies were best friends and which ones were sisters. Some of them had jobs. Some of them were in school. I built a world for them in my mind. It was great, imaginative play.
When I had a daughter, I looked forward to the day when I would be able to introduce her to Barbie, and I'm excited to say that Sophie loves Barbie as much as I do!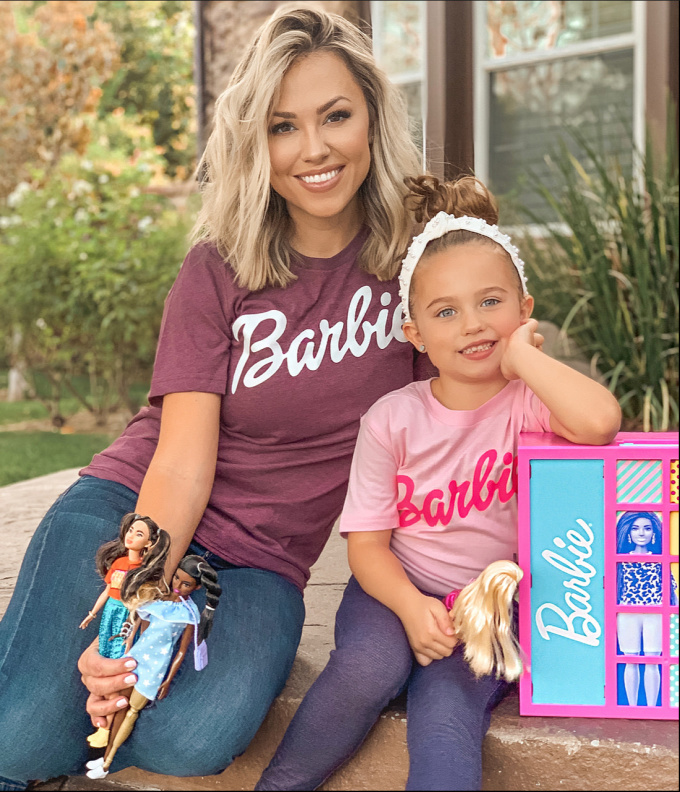 Why We Love Barbie Fashionistas
Barbies have come a long way since I was a kid. The Barbie Fashionistas collection is the most diverse line of dolls with over 176 different dolls, 9 body types, 35 skin tones, and 94 hairstyles. I love that girls can find dolls who look like the real women in their lives.
This year has been tough on kids, and it's been interesting to see how Sophie processes some of her feelings while playing with dolls – from the experiences they act out to the conversations they have. It's not surprising to me, because I remember doing the same thing when I was a kid. In fact, Barbie recently conducted a study with Cardiff University to see how playing with dolls impacted the brains of children ages 4-8. What they found was playing with dolls helps to activate the part of the brain that allows children to develop social processing skills like empathy.
We talk so much about teaching children to be kind – this is something we emphasize in my house – and empathy is such a big part of kindness! Empathy helps children to understand other points of view, so they can collaborate, build strong relationships, and resolve conflicts. I love that spending time playing with dolls is not only expanding Sophie's imagination, but her empathy, as well; and it's so much better than endless hours spent in front of a screen.
Check out the whole Barbie system of play – from the Fashionistas themselves to the Barbie DreamHouse and plane.
Jessica  — Mom of Sophie & Jake