This year, so many people were affected somehow by the dreaded flu. For us, it was the night of Christmas when Sophie started getting sick. My poor baby could not stop throwing up, so we knew she caught the flu. Watching my little two year old girl go through that was so incredibly sad. I felt completely helpless, and all I wanted was to take all the sickness away from her.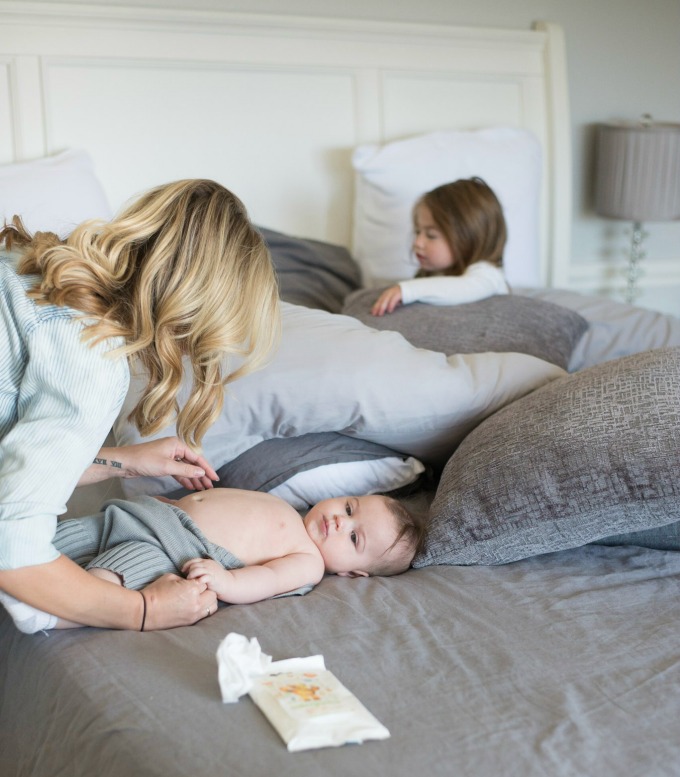 Well, that's exactly what happened. Not only did I get the flu as well, but so did baby Jake. This was hands down one of the hardest weeks I have ever had as a mother. I had a fever over 100 and there was little I could do for it since I was breastfeeding. This was one of those times where the superhuman mom strength came into full effect. I knew I had to fight through my own illness to be there for my babies.
Thank goodness, after a week of hell, I was able to get them the right meds, fluids, and sleep to conquer the flu. For myself, on the other hand, it took a good 12 days to feel normal again. Kyle was able to stay flu free (which I hated him for – lol) but I was thankful to have him healthy.
That week definitely tested my mom strength, but I'm just so happy it's over. I know a lot of other families went through this as well, some situations worse, so props to all the strong parents out there, taking care of their babies.
Jessica  — Mom of Sophie & Jake