This time of year as I go virtually anywhere, all I see are hearts. Heart shaped decor, heart shaped candy, heart shaped pillows, heart shaped everything! It reminds me that that time of year is coming again – Valentine's Day.
When Kyle and I were younger, in our pre-kids days, Valentine's Day was something I always looked forward to. To be honest, these days, it's getting harder and harder to keep the holiday alive for us as a couple. Sometimes the closest we can get to a date night is changing diapers, cleaning up messes, and trying to get a word in despite all the noise. Or we plan a night out and by the time we actually get out of the house, we're too tired so we come home early.
While I wouldn't have it any other way, the kids change things. I decided that even though we have kids now, this shouldn't stop us from keeping the romance going on this special day. I find it's even more important now that we have Sophie and Jake to connect as a couple!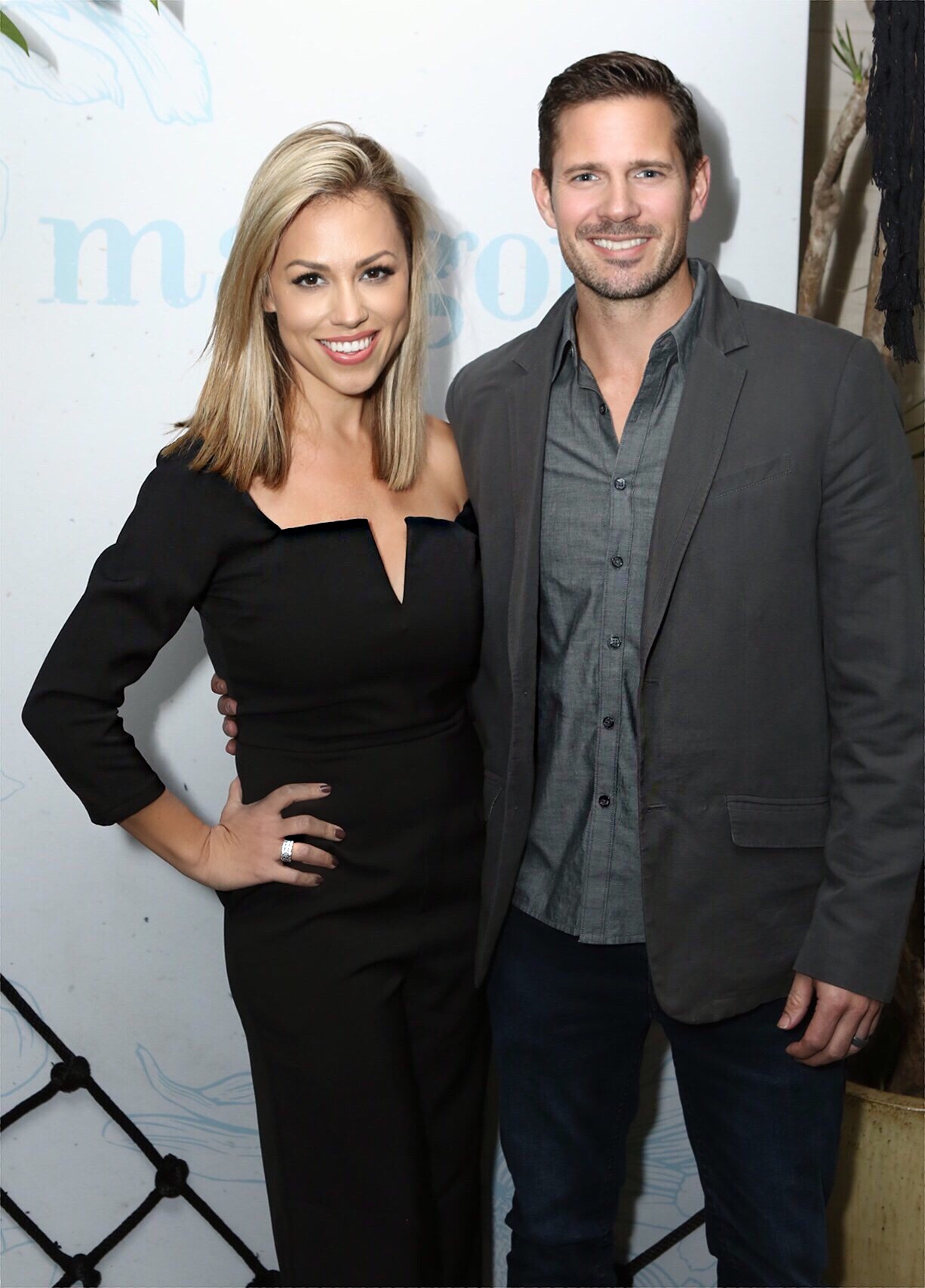 Valentine's Alternatives
I started thinking, and I realized that the perfect way to celebrate Valentine's Day now that we are a family of four could be all at home! I came up with a list of alternative Valentine's Day dates that are perfect for couples with young kids. Sometimes you just have to get creative.
1. At Home Dinner Date
I know it sounds like a no-brainer, but cooking at home, together, can be a really fun and laid back way to celebrate your love. Get in the kitchen together and be creative! Light some candles, pour your favorite drinks, and decorate with plenty of hearts. It's simple, but so easy, and you can even have it kid-free, after the kids are asleep!
2. Couples Massages
Couples massages can be one of the best Valentine's dates around. If you find it difficult or expensive to book a sitter and an appointment to go out and get a massage, don't worry, there's alternatives! There are plenty of awesome massage companies that will come to you, at your home.
3. Include The Kids
If you want to do something memorable as a family, this could be the perfect way to start Valentine's memories for your kids. Finding your kids' favorite little toys and treats to give them as gifts is one way to make it special. I like finding fun heart-themed stuffed animals or blankets so that Sophie and Jake always remember how much Mommy and Daddy love them. Doing a special family meal, whether it's breakfast, lunch, or dinner can be a great way to kick off the holiday! Then, once the kids go to sleep, bust out the chocolate, wine, and romance.
The best part about Valentine's Day, once you have kids, is that you can spend some of it with them, and some of it alone as a couple. Celebrating at home, whether alone or with the kids can be romantic and bonding, keeping the spark alive for years to come.
Jessica  — Mom of Sophie & Jake