It feels like yesterday that I was 25 weeks pregnant and walking into the baby store to register for my baby shower. One of the very first items on my list was a baby monitor. It seemed so simple while viewing them all on display. There were so many options, I quickly chose a middle priced monitor, and I was off to the next item on my list.
Looking back, I wish I would have given the baby monitor a little more thought. I often joke that we mothers should be given a "toddler shower," much like a baby shower, but with gifts catering to a toddler. My son is always on the move and often from room to room. With the Summer Infant Panorama digital color video monitor, I am now able to follow him with just a couple of cameras and one trusty parent handheld device.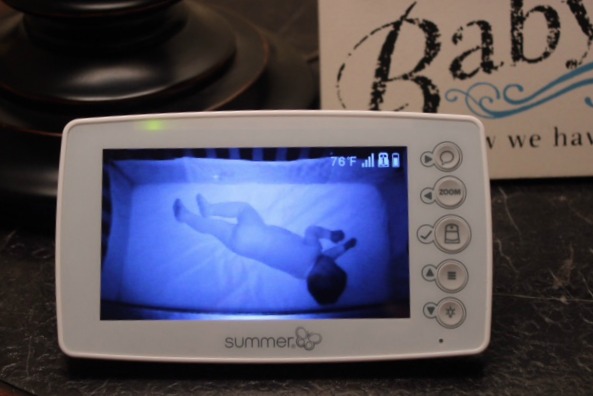 It Was Time To Upgrade My Baby Monitor
I am such a fan of Summer Infant products, and the Panorama Digital color video monitor is smart innovation at its finest. The remote control camera allows you to view the whole room with 180° pan/tilt visibility. Total control is at your fingertips:
Remote pan/tilt for best angle
Temperature display
Enhanced zoom and picture quality
All night battery life
Crystal-clear audio
Complete digital security
Rest easy with a 1- year warranty
Low battery/out of range alerts
Add up to 3 additional cameras
Superior range, up to 800 ft.
It is no wonder why the Summer Infant Panorama digital color video monitor is becoming a must-have for most moms. Go to summerinfant.com for this and so much more!
Marisa — Mom of Mikey