I've always heard that being a mother is the hardest job in the world. Lately, I'm really starting to understand that saying. To be completely honest and blunt, I feel like I can't get my shit together.
With all of us battling the cold/flu season, moving into a new home, renovating that new home, working, being a wife, breastfeeding, and somewhat maintaining a social life, I am left completely worn out. I feel defeated in all categories.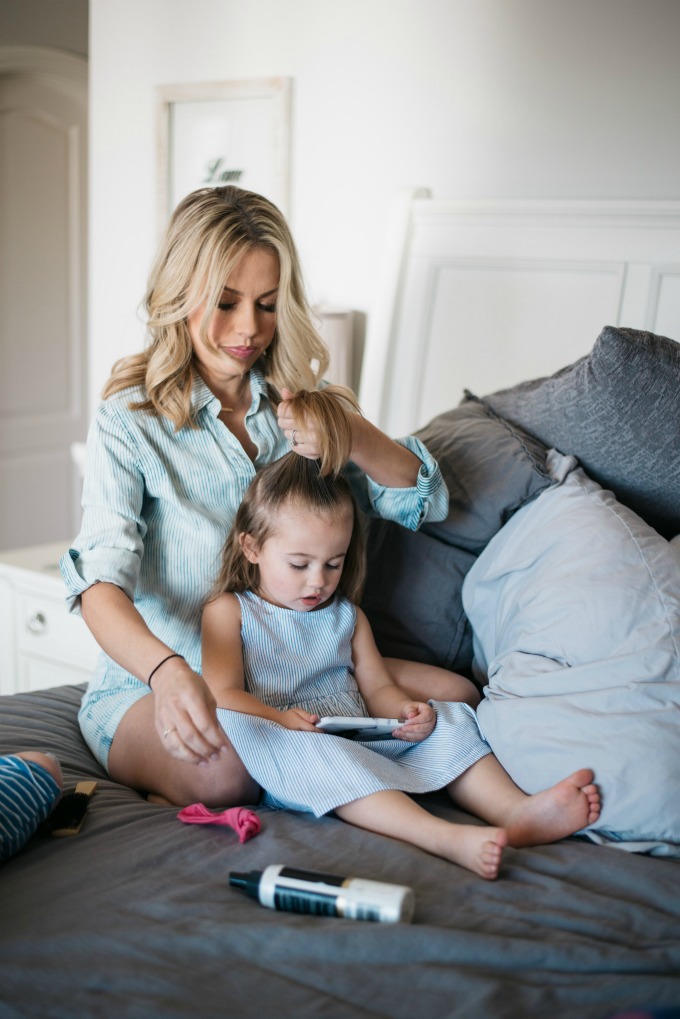 Undefeated
Prior to kids, I used to take care of myself. Now, I'm lucky if I get the chance to wash my hair. I swear sometimes I go ten days before my hair even sees water (don't worry I still wash my body). Every time I share my frustrations with friends and family around me, I always hear, "Welcome to mom life!"
Yes, I love being a mom more than anything, but I also take pride in what I look like…well, I used to, at least. With spring upon us and our new home renovations coming to a close, I'm setting some goals for not only myself but also for my family. Yes, that's right, moms, it's okay to take time for you.
I used to love Hot Yoga and living a healthy lifestyle, so why can't I still enjoy those things? Getting that energy back again will not only benefit me but also my family. I want to enjoy all the milestones and baby years with my children and not feel so out of it or exhausted. I want to enjoy these life moments other than just getting through them.
Another saying I love is, "don't sweat the small stuff." It's okay if the house isn't perfectly clean or your baby might still have the same onesie on from the day before. Just take a minute and breathe, and know you can't be defeated. We truly do have "Mom Superpowers" that I never understood before having children of my own. We are capable of anything.
Now excuse me while I go wash my hair. Try and do something for you today! Comment below and let us know what you do to take care of yourself.
Jessica  — Mom of Sophie & Jake