We are currently at that stage where Odin wants to walk everywhere…well, most everywhere. While it's fun to ditch the stroller from time to time it's not so fun when he decides he's tired or going his own direction, which tends to differ from the one we need to go in.
Thank goodness for Tush Baby! This baby carrier is amazing! Not only does it ease the stress on my back, but I can store so much in it as well. My husband is also a huge fan! He injured his elbow recently, so using the Tush Baby has been extremely convenient.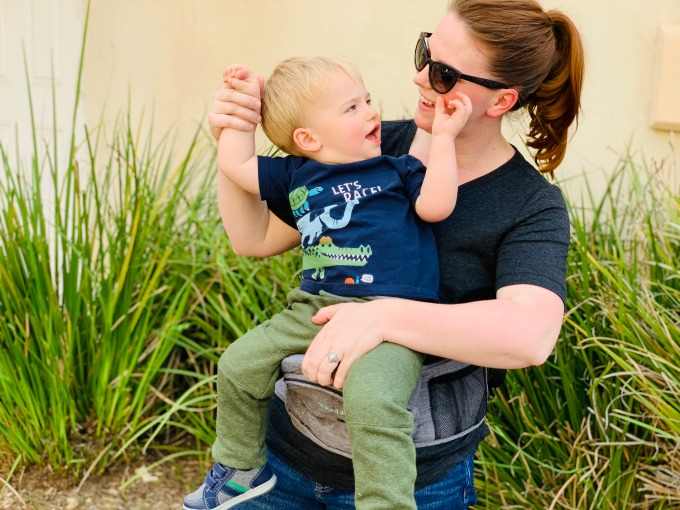 Whenever we have it out, we are constantly asked about it by other parents. I always tell them it's ergonomic, doctor approved, and has super easy storage! Definitely a product worth sharing!!
Check it out, your back will thank you!
https://tushbaby.com
Caitlin — Mom of Odin