I love beauty products that work great, smell great, and have great packaging. So I was very excited to check out the newly updated Trilogy natural skincare.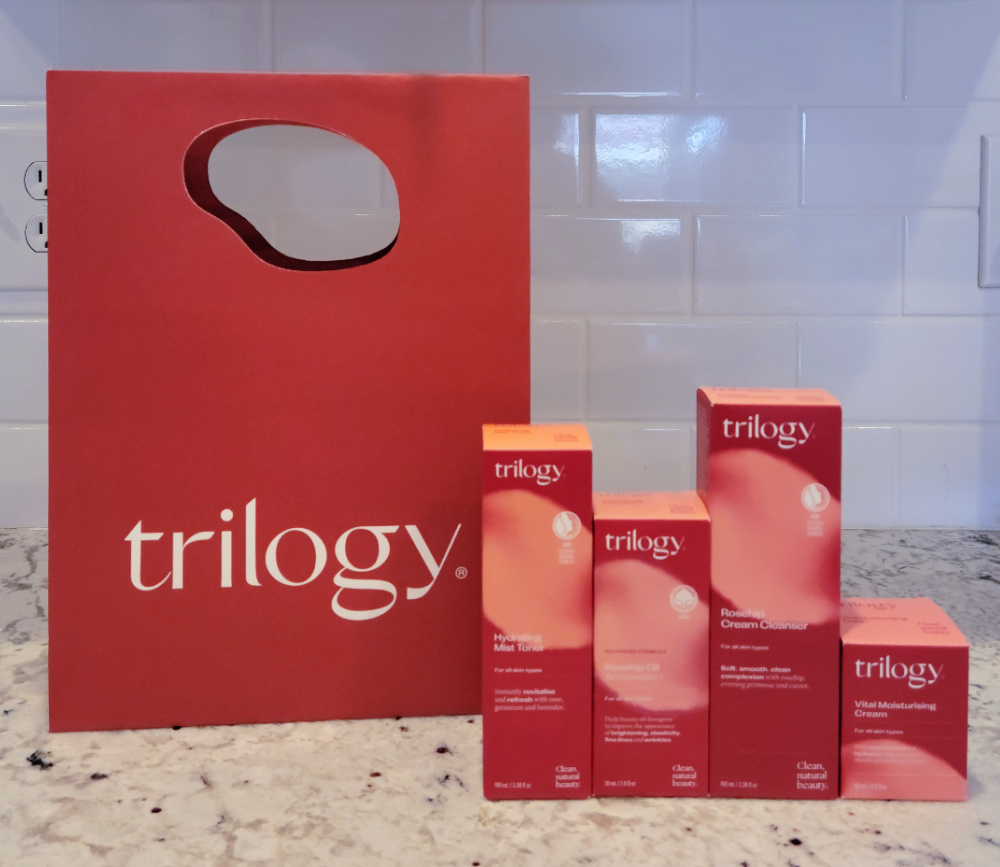 Trilogy Natural Skincare
Trilogy has been a leader in clean beauty since 2002, but this year they decided to take it a step further. Trilogy now has new packaging that is not only lovely, but also more sustainable. They have replaced plastic with glass, where possible, and are using 60% post-consumer recycled plastic. They've also switched to bamboo from plastic from the spatulas. And the cartons are sustainable, certified by the PEFC Program for the Endorsement of Forest Certification. Those are great changes!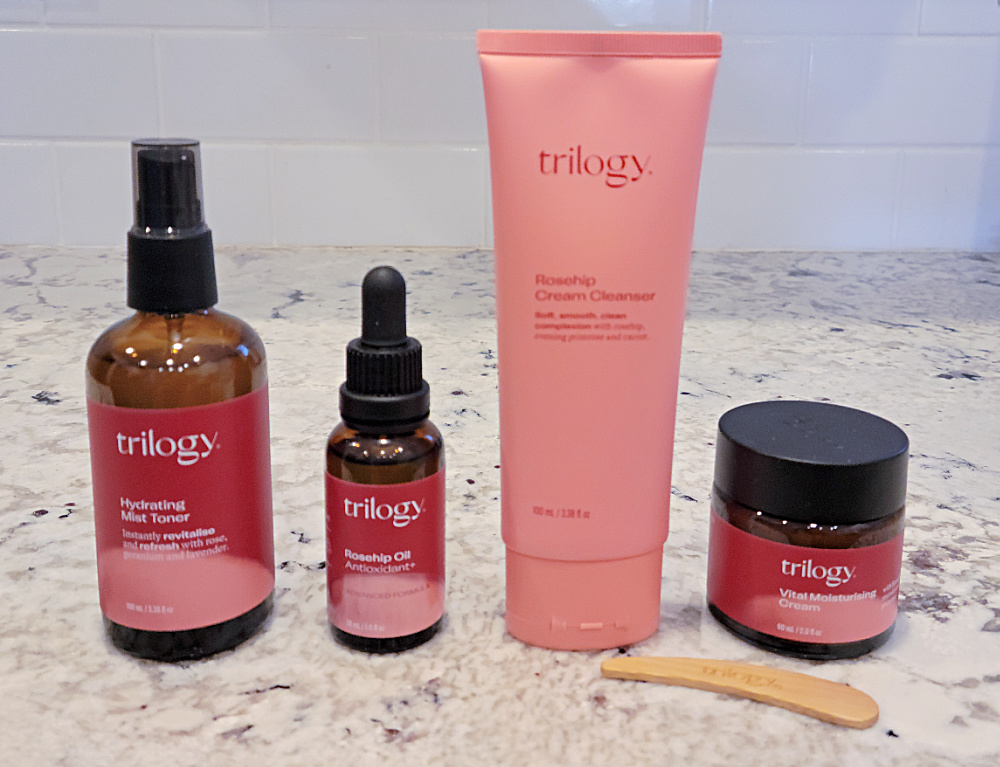 The actual products have not changed, though. They are creating still high-quality, natural skincare products. I was able to try some of their key products – Rosehip Oil Antioxidant+, Cream Cleanser, Hydrating Mist Toner, and Vital Moisturising Cream. I loved the subtle scent, in the luxurious oils and creams.
The hydrating mist toner is my new favorite product. I'm using it during the day when I need a little pick me up (it's a great little spritz before a zoom call or after a workout).
You can find all of the great Trilogy skincare products here!
Tracie