Potty training is a milestone that every parent strives to achieve. And once you get there, the feeling of accomplishment is beyond words. But some kids might take more time than others to get potty trained. Thankfully, as mommies and daddies of the 21st century, you have excess to a lot of information online on how to overcome this challenge. So, keep trying if your kids haven't outgrown the diapers yet. You will get there soon!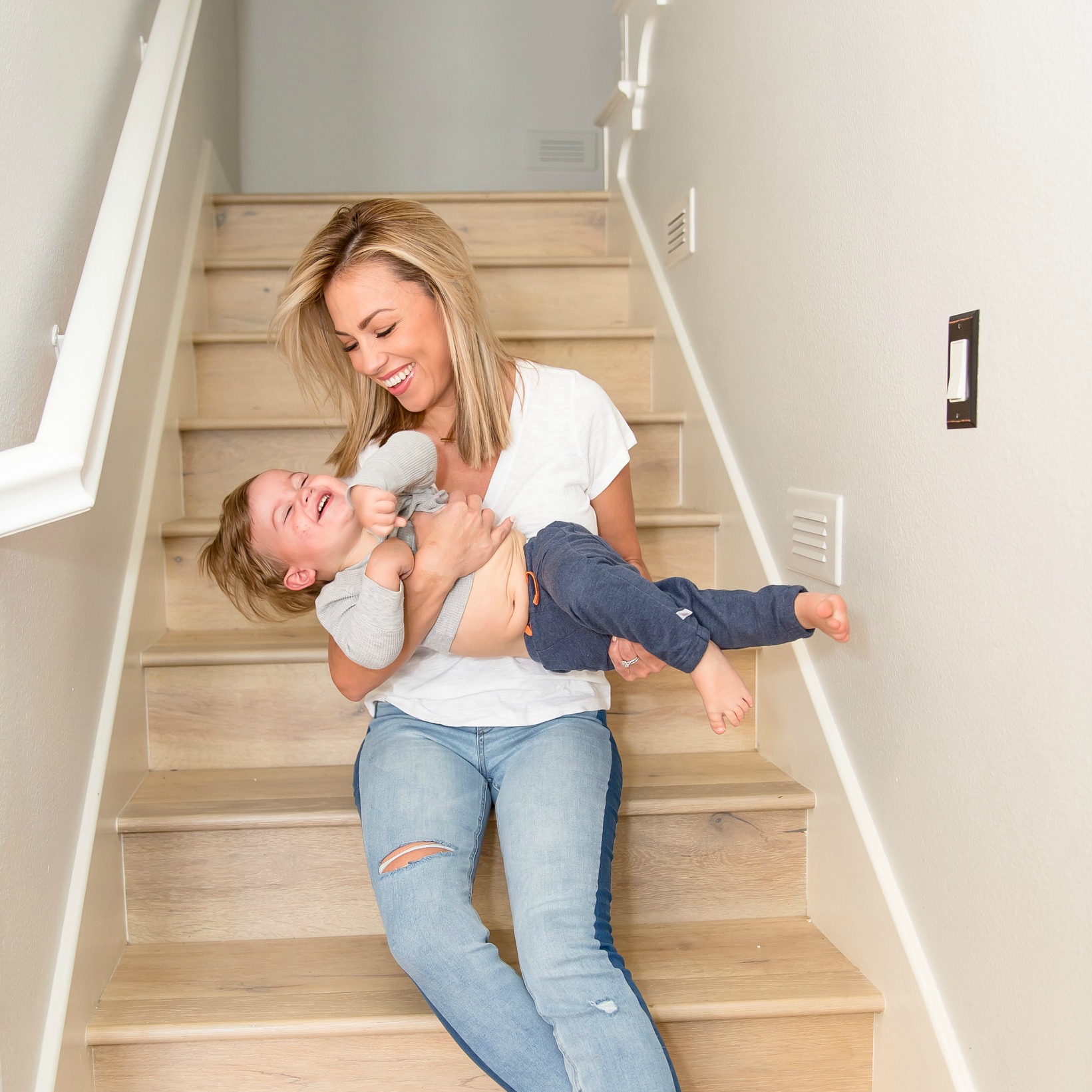 Top 8 Potty Training Products That Make Your Life Easier
A lot of patience, love, encouragement, and keeping the following potty training products handy will help you in this journey:-
Padded Underwear
Padded underwear, which is also known as potty training pants, are great as a contingency plan. Some leaky accidents are unavoidable during the process. Potty training pants prevent you from mess and embarrassment. This underwear comes with a bit of padding in the centre to absorb small puddles. You can find both cloth and disposable potty training pants in the market. However, the cloth ones are more economical because you can reuse them.
Potty Training Chair
Potty training chairs are a miniature version of your toilet seat. Since they are small, they are more accessible to your little cuties. It allows their feet to be flat on the floor for easily sitting and standing back up. Potty training chairs might take some of your extra time to clean them up. But think of it as essential baby steps of your baby towards potty training.
Potty Seat
A potty seat gets attached to your regular toilet seat. It is cushioned, travel-friendly, and extremely comfortable for your baby. Moreover, potty seats also come with handles to make your baby feel safe and free from the fear of getting tip over. You can gradually do the transition from potty seat to actual toilet seat when you see your baby gaining confidence. Plus, it doesn't need separate cleaning efforts as it is attached to your regular toilet seat.
Step Stool
A step stool helps your little wonder to reach the toilet seat. So you don't need to lift your kid every time to make them sit on the toilet seat. This stool comes in different heights, which depends on the requirement of your kid. A single stool is enough for the kid to reach the toilet seat. However, you might want to install multiple stools near your sink so that they can also wash hands independently.
Flushable Baby Wipes
Baby wipes are a great travelling companion as you might not find a toilet everywhere. They are chemical-free and gentle on your baby's skin. Moreover, they are super convenient for you to use. You can use them at home also and flush them in toilets. Scented wipes are good to camouflage the smell from the seat and bathroom floor. But don't use scented wipes on your baby's bottom.
Waterproof Mattress Protector
When new to potty training, your baby might not be cautious at night. Thus, it's good to make them sleep on a mattress covered with a waterproof mattress protector. In this way, your bed sheets and mattress will remain stain free. Machine washable waterproof mattress protectors are available in the market, which can make your cleaning job more manageable.
Tracking Chart & Rewards
Apart from the tools available in the market, you can utilize physiological tactics like appreciation and motivation. That is an underrated but effective potty training methods. Like adults, kids also thrive on appreciation. You can make a colourful potty tracking chart where you can record their performance. You can paste different types of stars and tags on the appreciation chart.
Potty Time Activities
Once you get all the potty training products and effective potty training methods, turn on some fun! Kids love the stuff which they can enjoy. You can give them their favourite toy or books to read during their potty time. In this way, they will look forward to it. But don't use smartphones to lure them as it can become a habit that is not good in the long run.
Key Takeaway!
The task of potty training is often daunting. It may take a few days, weeks, or sometimes months for your kids to get potty trained. Be patient, resilient and take one day at a time. Each potty training product listed above is designed to help you so use them in the right way. Remember, every day, you are getting closer to your desired outcome.
Guest Writer ~ Neha Divian
Neha Divan, a toddler-mom works as part of the content team at SuperBottoms, a baby product brand that develops innovative and sustainable products, like the No.1 best-selling reusable cloth diapers in India. She is passionate about empowering parents with her content to help make parenting a little easier and a lot more fun. She often writes from first-hand experience and has a knack for presenting her ideas clearly which lets her readers connect with her content. Art & craft are her things and she also loves coming up with fun and healthy recipes for kids.