Hi Sleepless Moms! I don't know about you, but I've been extra busy lately. Maybe it's the change from summer to fall, but my schedule has been overflowing, and I've been staying up later and later at night. I could use a few more hours in my day to actually make it all the way through my to-do list. Since I haven't figured out how to make that happen (yet!), I'm focusing on prioritizing my list to finish the most important things first, and some things just aren't making it on my list at all right now.
Before the extra late nights start to show, I thought about booking an appointment for a facial, but that just wasn't going to fit into my schedule. I needed something that I could do at home that didn't add a lot of time to my daily skincare routine. I found something that I'm excited to share with you – The WAND – because I know you are fighting the sleeplessness and the busyness just like I am.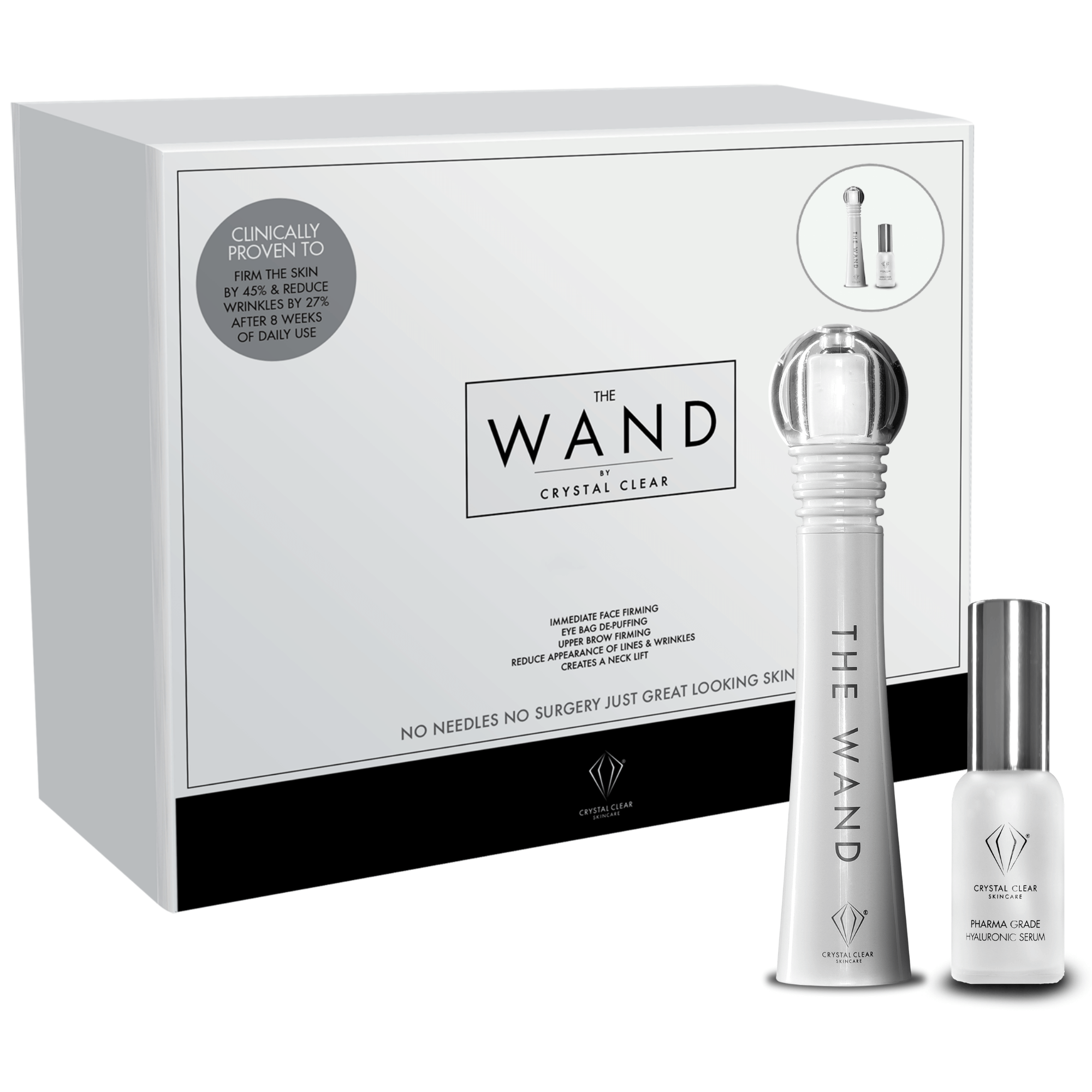 The WAND by Crystal Clear
The WAND instant facelift is designed to visibly smooth and firm skin in just 60 seconds. This is an at-home facial that fits into my schedule. I use it twice a day (in the morning and evening), rolling it across my face and neck. The sonic vibrations are soothing, and they help to disperse Crystal Clear's proprietary pharma grade hyaluronic acid, the highest pure-grade formulation on the market, to help firm and plump cells above and below the skin's surface and create a thin moisture layer on my skin. It's super easy and fast.
You can even use it on the sensitive skin around your eyes – you know, where the puffiness happens after several sleepless nights in a row.
If you are looking for a new skincare routine that will save you time and make you feel like you had a face lift without leaving your house, check out The WAND at CrystalClearUSA.com and follow them on Instagram @crystalclearskincare.usa to learn more.
Jessica — Mom of Sophie & Jake