The days seem shorter, and the years begin to move faster and faster, and all the parenting advice starts to be few and far between. However, the early teen years are when we need information the most. A carefully guarded secret amongst moms, this will be the hardest time of parenting! There isn't an exact age or date, but a few examples to see if you have entered the twilight zone; smart mouth, know it all, glum, unreasonable, distant …you get the idea.
The most important piece of advice… Communication! Good habits start early.
"Why don't you like that girl at Scooter's Jungle?" Mom, stop talking! No judgment!
"Tell me again why all the teachers at middle school don't know anything."
"How would you plan our family days, so they are less horrible?"
The questions are continually changing, but the conversation never stops.
Guide your child toward kind thoughts, but be aware of the need for an open forum, without having to say, "I don't want to be mean but…" and never judge the friends you hear about.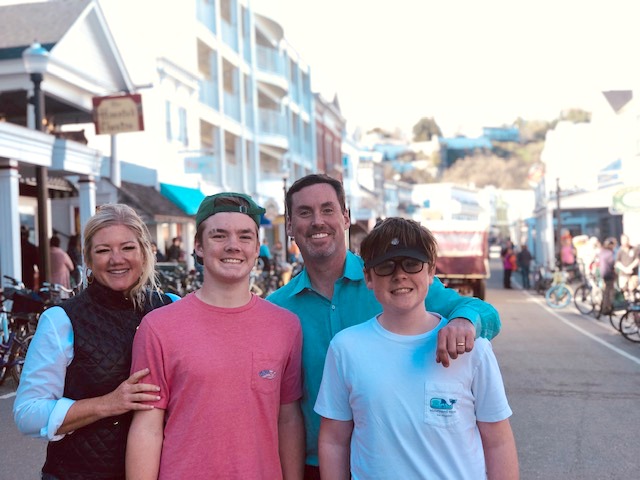 The Days Seem Shorter
I am the parent of 2 teenage boys, and it has been a wonderfully exciting and scary roller coaster the past 17 years. The oldest is making his way back to the person I once knew. He shares more than I sometimes care to hear. He isn't perfect, but overall, he likes me. The 15-year-old is struggling. He went from, "Loving me too much," to "Please close the door on your way out."
Today, I am taking some of that advice. I will get my 15- year old from school and will place cumbersome items in the front seat that will probably fall out if the door opens. A fate worse than death, people will know he has a mother and stuff in her car! Naturally, he will retreat to the back seat. Once the phone is down, "What is wrong?" There is something about a car ride and not looking someone in the eye that makes it easier for all the emotions to flow. If things are going well, I will "accidentally" miss our turn off. If they are going nowhere, I will stop for a quick snack.
The point is, we all need to talk, and I cannot let any more time go by, or the moment will be lost, and I will never know why he is hurting.
Guest Writer – Jennifer Chastain