I have to tell you the truth – I'm about to take down all of my fall decor and go into full Christmas mode at my house. But I know there are a lot of you out there who aren't ready to say goodbye to fall yet, and you are going all out with Thanksgiving decor before you bring out the garlands and tree. I have a few Thanksgiving decor ides to help you get ready.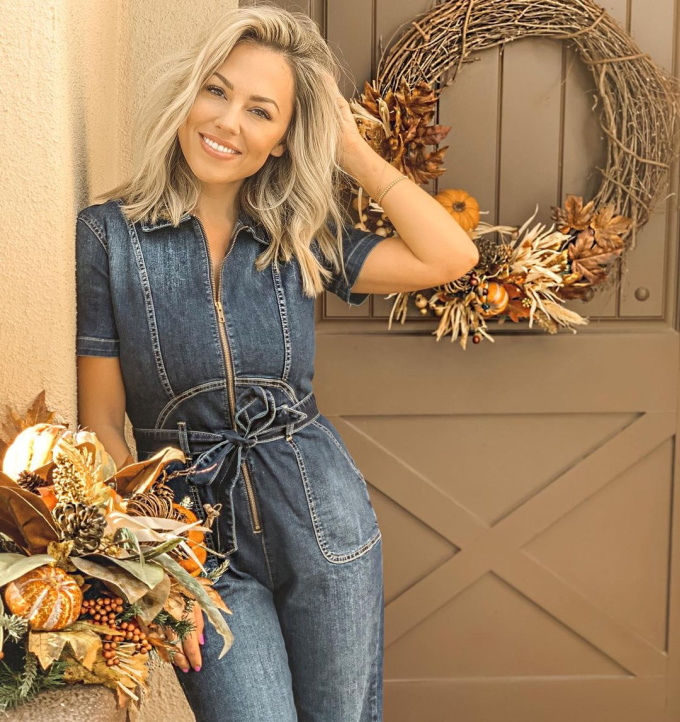 Thanksgiving Decor Ideas
Pumpkins pumpkins everywhere. I popped by the grocery store today and saw so many pumpkins on sale. I love buying different sizes and colors of pumpkins and grouping them together by the door, by the fireplace, and on side tables. Painted pumpkins can also add a nice touch to your Thanksgiving decor.
Don't forget the wheat. I feel like wheat is often overlooked, but can be a great addition to a tablescape or as part of an arrangement in a vase. It can even stand alone in a vase, and will add great texture to your decor.
Placemats for everyone. I love cloth placemats for Thanksgiving (cloth tablecloths and napkins, too). But if you are doing a separate kids' table, paper Thanksgiving placemats with games on them can be fun, too.
Get the kids in on the fun! Let your kids draw turkeys, traditional Thanksgiving foods, or things they are thankful for, and hang them about the house. I have a few picture frames that I use for rotating kid art.
What are you doing at your house? Are you all in on Thanksgiving decorations, or have you already pulled your Christmas ornaments out of the closet?
Jessica  — Mom of Sophie & Jake