I walked downstairs the other day after changing Jake and noticed Sophie (and Kyle) locked into a show on T.V. I was so curious what it was because Sophie hasn't really been into T.V. so much lately. I watched for like five minutes, and, as embarrassing as this is considering it's a kids' show, I was hooked! I not only found it entertaining (even for adults), but I also loved the message.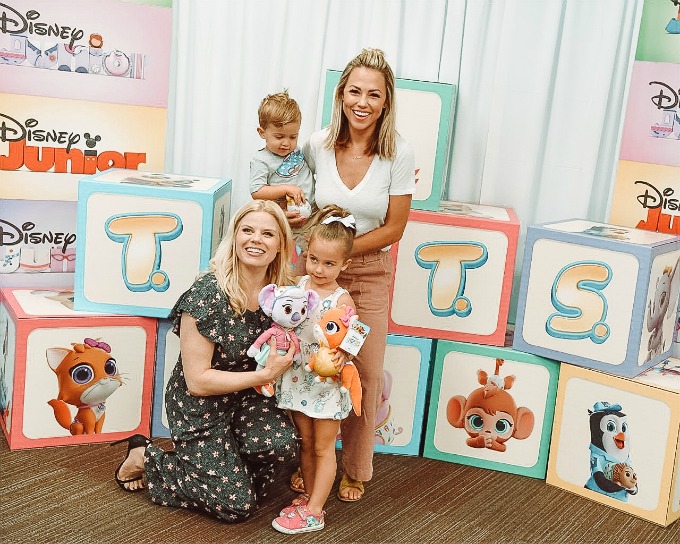 T.O.T.S
I don't want to spoil it for you guys, because I know every grown adult loves a good kids show, but it's about delivery birds who care for baby animals. Could it get any cuter? It literally can't – I saw it and it was adorable. The two main characters, Pip and Freddy, are the only non-stork delivery birds in the Tiny Ones Transport Service (T.O.T.S.). They have to find ways to care for the baby animals they're transporting to their forever homes.
I love that in the process, they have to use critical thinking to accomplish their tasks. I love this because it makes watching T.V. not so passive for kids. I love knowing that my kids' minds are also being engaged while watching T.V. – that they're actually learning something. It's so hard these days to find shows that teach qualities such as kindness, responsibility, and caring for others, but this show definitely does. Sophie has spent almost all her T.V. time now watching this show, and I love it because I'm guilt-free about her watching it!
I've even caught Kyle watching it with her, and as much as I make fun of him for it – I don't blame him! It's definitely not one of those kids shows that makes you want to pull your hair out, thank God. We all have enough annoying things in life that make us want to pull our hair out so the last thing we need is our kids' entertainment to add to that. This is why I was so thankful to find T.O.T.S!
Check it out below at Disneynow.com.
Jessica  — Mom of Sophie & Jake