Being a mom is hard work. My day consists of trying multiple ways to entertain my kids. They get bored so easily, and I find myself constantly running around. I finally found a toy that keeps my kids busy and laughing the entire time.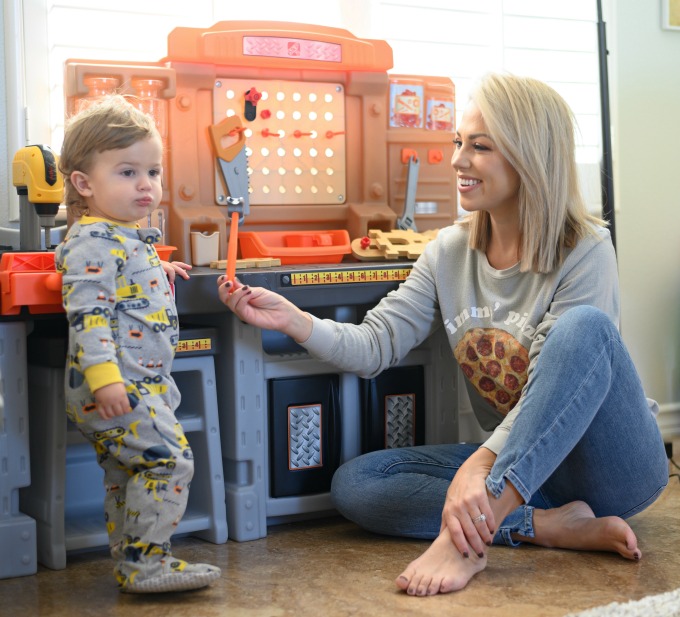 Step 2 For The Win
I recently bought the Step 2 Play construction site for Sophie. Jake even wanted to play. They pretended that they worked and built things for me. As a mom, all I wanna do is make my kids happy. So, when it comes to toys, I really loved the imagination it gave my kids. I then spent the next few days searching on more stuff I think that they would like. From beds that look like cars to kitchens that make kids feel like they are all big and adults, I was very impressed with the way they did not just collapse after a few uses.
From my experience as a busy mama, I love how durable and how much detail is put into each and every one of their products. My daughter even prefers the construction toy over her iPad, which is a big deal. Her eyes are not glued to the screen and can live in the moment. The toys look very realistic and do not take up much space. From all their products I've used, they have also been really easy to clean, which is the downfall of most other toys.
Keeping my kids entertained, but not having the guilt of them getting entertained by the tv,  is something I have been in search for recently. Over the years, toys have come and gone and it is a constant struggle to find one that does not involve a screen. At the end of the day, they have the shortest attention spans, so getting them to focus and play for longer than 1 minute is no cake walk.
For more on Step2, visit their website: https://www.step2.com
Jessica  — Mom of Sophie & Jake