As families have been spending more time at home, they've been looking for activities to do with their kids. One thing we are loving at my house is gardening! I never even owned as much as a house plant, but now I'm successfully growing a whole bunch of plants both inside and outside of my home. We are hooked on gardening, and at this point, I'm sure our garden is only going to grow more robust in the years to come.
Starting a garden with kids is the perfect family project because it teaches them about responsibility and gets them excited to actually eat their vegetables. Because nothing is more delicious than the first carrot that you grew and harvested yourself. If you aren't sure where to start, here are a few tips for setting up a garden with kids.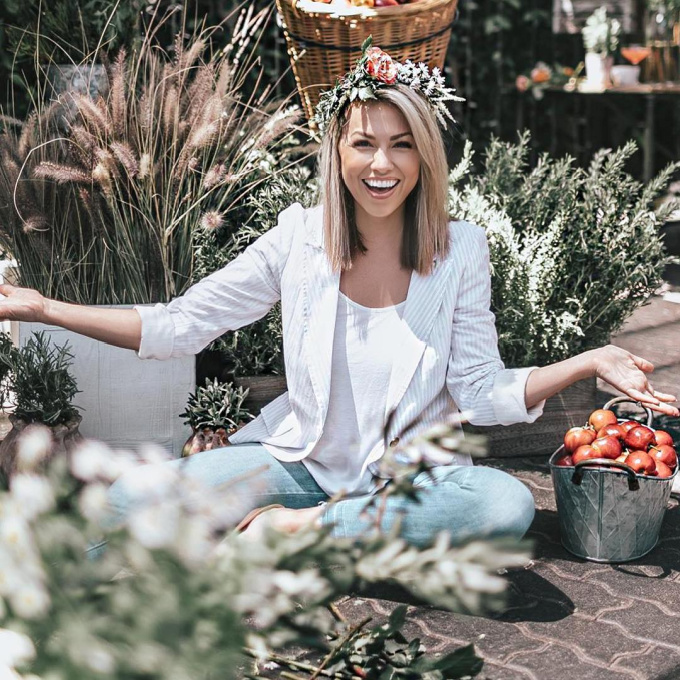 Starting A Garden With Kids
Decide what you are going to grow. Here's the thing – where you live will partly determine which plants you should try to grow. You don't want to set yourself up for failure by trying to grow something that can't survive the cold if you live in New York. You can use the USDA Plant Hardiness Zone Guide to help you get an idea which plants will thrive in your area. Let your kids help choose the plants you are going to grow, and remember to add in a few things that attract bees and other pollinators!
Pick the perfect spot. Most likely, you are going to grow something that requires several hours of sun each day for it to thrive. Spend a few days outside in your yard at all different times of the day, watching where the sun falls, to determine the best spot for your garden. It's important that you choose a place where it won't be in the way or near a spot where wildlife or other animals can easily access it.
Do you need to build something? Maybe! If you only have a small space, you might limit your garden to containers. If this is the case, terra cotta posts are great. For herbs, greens, peas, cucumbers, and beans, you need containers that are 12′ deep. Tomatoes, peppers, broccoli, and eggplant all need at least 18″. If you have a yard, you can either fence off your new garden area of build some raised beds. If you do build a raised bed, make sure to use untreated wood.
It's time to plant! My family has enjoyed having a mix of plants that we are growing from seeds along with young plants that we have gotten at our local nursery. Let your kids get in on the planting action. They will love getting their hands in the dirt.
Water as directed. Depending on the plants you choose, your watering schedule will be unique to your garden. Even if it's not a watering day, walk out to the garden with your kids each day to check on the plants and watch them grow!
Enjoy that first carrot  – or whatever the first vegetable is that you grow with your family. It's seriously the best thing you will ever eat. 🙂  And don't forget to take a picture of it, and share it on Instagram. You worked hard to make that vegetable grow. You have to celebrate it.
Tracie