As summer is approaching I have been trying to be mindful about the food that I eat. I am not a fan of fad diets, but rather, I try to eat a well rounded diet that includes all food groups. Pasta is something that I always crave. Nothing beats a good bowl of spaghetti and meatballs. However, everything is great in moderation. Maybe I am late to the spaghetti squash game, but I tried out a new recipe and was shocked at how much it satisfied my craving for pasta. Here is a healthier take on spaghetti and meatballs!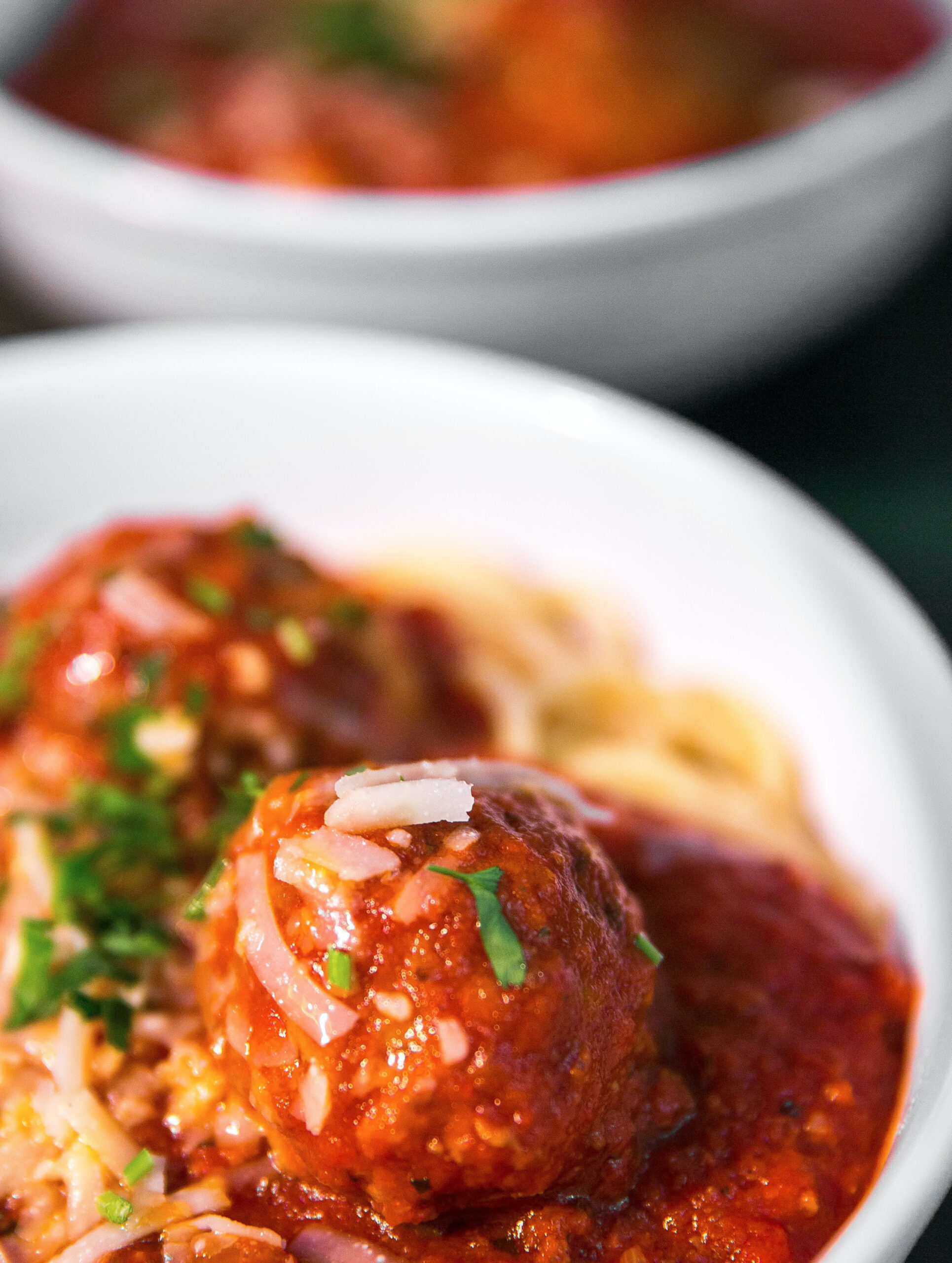 Spaghetti Squash and Homemade Meatballs
Ingredients:
1 spaghetti squash
1 jar of your favorite marinara sauce
1 lb of lean ground turkey
⅔ cup bread crumbs
1 egg
¼ cup of Parmesan
1 tbsp Italian seasoning
3 garlic cloves (minced)
Salt & Pepper to taste
Olive oil
How To Make Spaghetti Squash and Homemade Meatballs
Preheat the oven to 375 degrees F
Cut your spaghetti squash in half, scoop out all of the seeds, and coat with olive oil. Place the two halves face down on a baking sheet and bake up to 40 minutes. They should be able to be pierced easily with a fork and you'll know they are done.
In a bowl mix the turkey, bread crumbs, egg, Parmesan, Italian seasoning, garlic, and salt & pepper.
Heat up a Cast Iron Skillet (or any pan will work) with oil and sear the meatballs to seal in all of the juices
Place the meatballs into the oven for 15-20 minutes
Once the spaghetti squash is removed from the oven take a fork and shred the inside of the squash
Remove into a casserole dish and add in squash, meatballs, and read sauce. Sprinkle Parmesan on top and place back in the oven to broil for a couple of minutes
Enjoy!
Guest Writer ~ Courtney Nix