With all this free time on my hands, I've been able to give myself my own little "spa day" and I wanted to share these fun products with you guys.
To me, skin is very important. You're stuck with it for your whole life, so take care of it!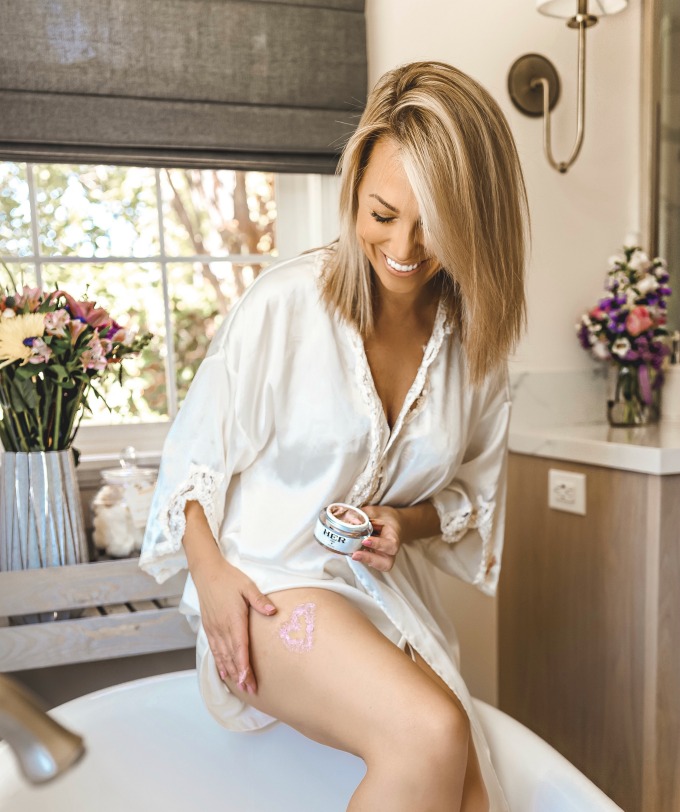 Spa Day Essentials
The first is the "Elizavecca Milky Piggy Carbonated Bubble Clay Mask"
I'm sure you've all seen or heard those fuzzy looking bubble face masks but i fell in love with this one.It helps with pore minimization, blackheads, and detoxing your skin.. All while fuzzing up like a fluffy cloud. its SO affordable and fun!
Another face product I've been really into these days is the "Aloisia Marie 7 Day Skin Care System"
This is a set of SEVEN different masks designed to revitalize your skin after seven days. Each mask obtains different ingredients and cures separate impurities of the face. Every night I put the mask on, grab my jade roller and gently massage it into my face. And does it feel good!
This last one is a weird one, but again, SO fun. "The Baby Foot Peel – Original Exfoliant"
This is a foot peel mask that completely removes all that unwanted dry skin on your feet. The packet comes with little plastic slip-on booties that you soak your feet in for an hour or so. After removing and washing your feet, you wait about 5-7 days to see the real changes. The fruit acids in the booties cause all dead skin to peel off, leaving a fresh "baby" foot behind! The process is pretty gruesome so thats why I recommend doing this one while you're stuck at home.
I know I had fun with all these products and having my own little spa day at home. I hope you guys have fun too!
Jessica  — Mom of Sophie & Jake