Remember being a kid and feeling SO hungry the minute you walked in the door from school? I always tossed my backpack to the side and went looking for a snack. Sophie is the same way. We are big believers in afternoon snacks at my house. In fact, it seems like snack time can be all day long – with two active kids, and busy schedules, we are often snacking between activities.
I try to find snacks that are healthy, taste good, and easy to grab on the go. My kids try to talk me into buying potato chips.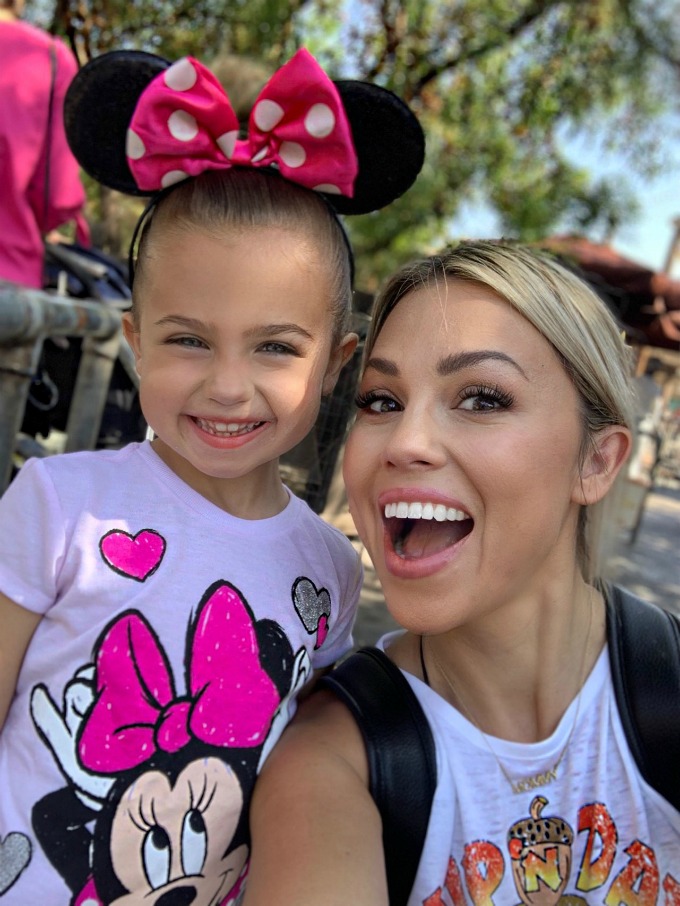 Snacks for Kids: Pasta Bow Tie Minis
I've found the perfect snacking solution: Pasta Bow Tie Minis. Just in time for Mickey's 90th birthday, Pasta Snacks has teamed up with Disney to release a healthy snack with classic American flavors and a cute bow tie shape that reflects classic Disney characters' favorite accessory. Pasta Bow Tie Minis are super cute puffed chips made with baked fresh pasta-dough and they have that crispy crunch that my kids love without all of the extra salt, calories, and fat you find in a bag of potato chips.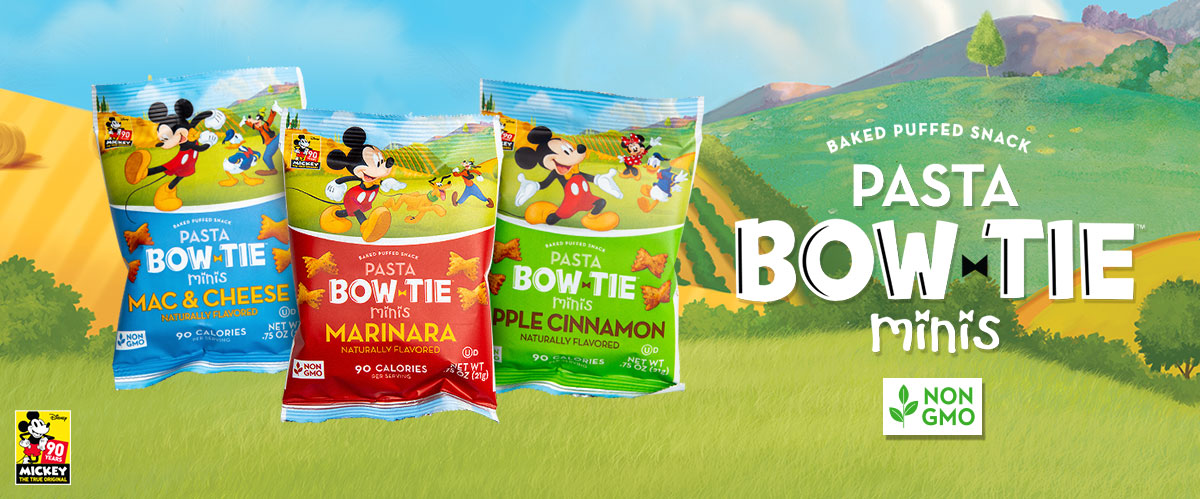 The most important thing about Pasta Bow Tie Minis is the taste. Because no matter how healthy a snack is, kids won't eat it if it doesn't taste good. There are three flavor options: Marinara, Mac & Cheese, and Apple Cinnamon.
The minute I said "Mac & Cheese chips" and held up the bag with the picture of Mickey, Donald, and Goofy dancing, my kids were ALL IN on Pasta Bow Tie Minis. I love that they offer both savory and sweet flavors, and I'll admit I've eaten a bag of the Apple Cinnamon, myself – hey they are only 90 calories! I highly recommend these snacks for your kids.
All three flavors of Pasta Bow Tie Minis are available at www.pastasnacks.com.
Jessica  — Mom of Sophie & Jake