Sid & Rye Treats is a DIY cookie design company that curates stylish parties and DIY kits for kids.
Designed like an arts and crafts station, our parties provide everything that is needed to design the most imaginative and yummy treats! We can curate any theme as we have a collection of hundreds of unique cookie cutters. The vibrant icing is placed in squeeze bottles along with popsicle sticks and spatulas to spread. Mini muffin tins are laid out with a selection of fun toppings to decorate the cookies. We always have candy eyeballs out to instantly give the cookie a personality!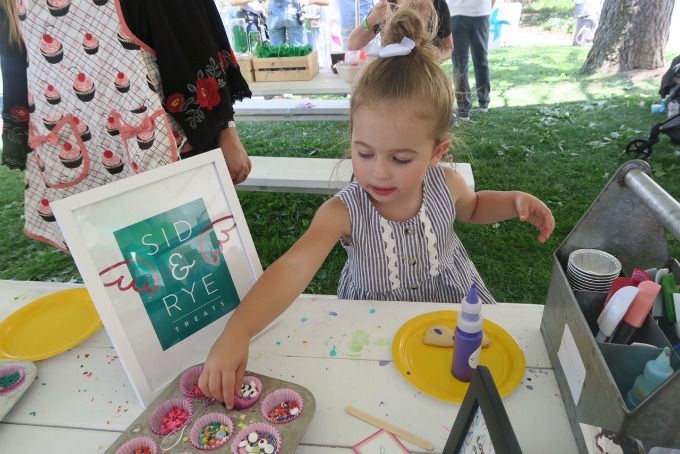 The table is set up so that kids of all ages can easily design their own cookies. The kids really get into designing and can often sit for hours intently focusing on cookie decoration! Our summer themed party shapes include popsicles, ice cream cones, pineapples and flamingos! Also, we created a special sprinkle mix for summer called "Tutti Fruitti", which includes banana candy, choc shiny pearls mixed with traditional colorful sprinkles.
We aim to source the most unique toppings and cookie shapes along with the best ingredients. The best part is they can eat everything once it's completed! Also, our fun staff is on hand to help the kids the whole time! So mom and dad – go enjoy that much needed glass of rose wine while your kid is entertained…we gotcha!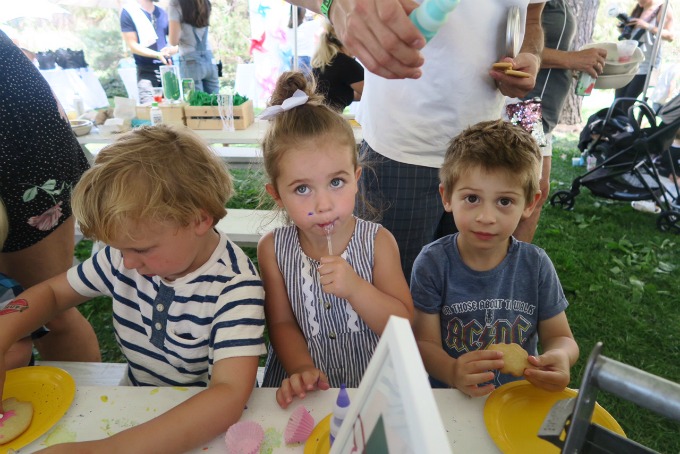 Need a fun activity for a playdate, family dinner or a unique gift? Our DIY Design kits are perfect. The kits come with the cookie blanks, frosting bottles, spatulas and sprinkles and are hand delivered to your home.
For more information about our parties and events email julie@sidryetreats or visit our website www.sidryetreats.com.
Julie Himelstein