We can all agree that we have a lot of time on our hands right now. Maybe a little too much. Okay, a LOT much. And ironically, what is the main reason we always put off spring cleaning? — That we don't have enough time.
I know. Imagine a world where time at home is rare and we aren't living in a pandemic. Crazy, right?
Along with other reasons, this quarantine has pushed me to tackle those projects around the house. And wether I like the act of actually cleaning, or not, I feel a huge sense of relief when I check something off my list.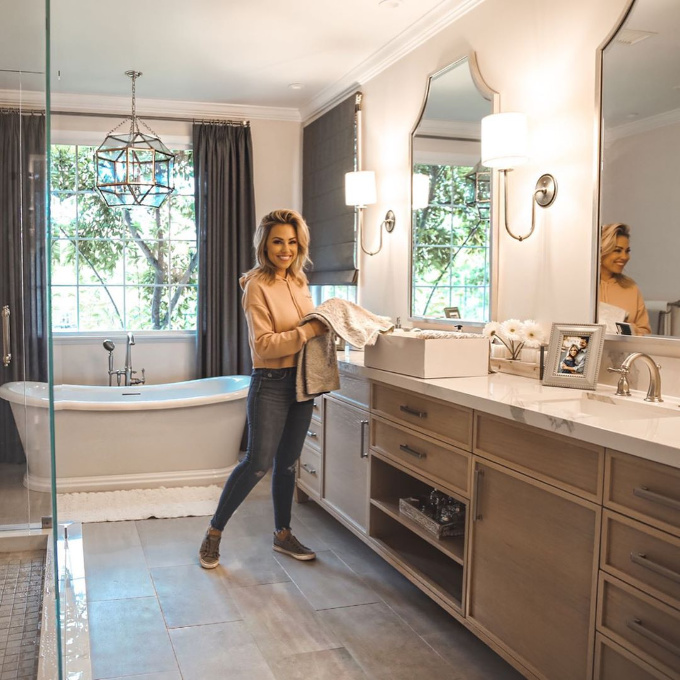 Here are some great tips and tricks on how to clean those things we easily forget about: Best Spring Cleaning Tips for a Sparkling Home
Deep cleaning my house wasn't the only thing just itching to be done.
I was finally able to go through and condense all my clothes and shoes. I am always buying new clothes, and I haven't organized my closet in years…so this was a maximum effort job.
"Behind every successful woman is an overflowing closet." – Me
Do I organize by color? By style? The world is my oyster! Or… closet.
After hours of going through piles of clothes and finding tube-tops from 2004 that would now fit my one thigh, I'm left with a clean closet and mind. I I love to bring my hand-me-downs to a local church my daughter attends preschool at, it's important to me that they go to those in need.
So what if your house or apartment is always clean, and you're already organized, but you still want change? Maybe you want to rearrange a room or paint a wall? This is a great time to switch it up and channel your inner interior designer.
You're stuck in your house for a while, may as well make it nice to look at, right?
Jessica  — Mom of Sophie & Jake