You have your grandchildren for the day, and it's cold and raining outside…How about making some hot cocoa and pulling out a puzzle? Everyone loves the challenge of completing a puzzle!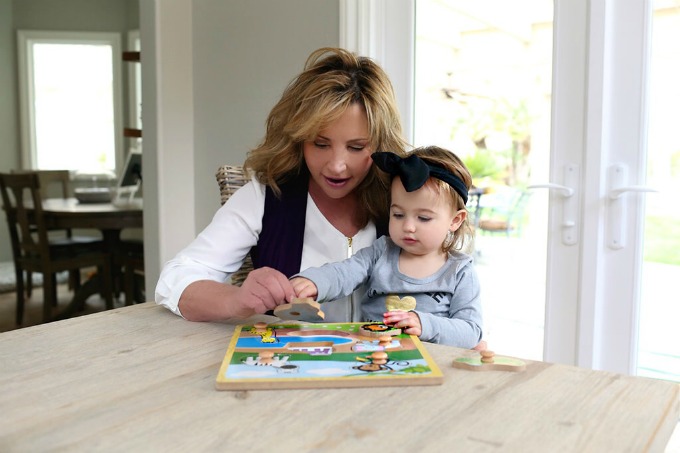 The Importance Of Doing Puzzles With Grandma
Puzzles are a great way to spend valuable time interacting with your grandchildren. But, did you know that puzzles encourage solution and problem solving strength, and can also help develop essential cognitive skills?
While you are having fun putting together your puzzle, know that you are promoting social interaction and teamwork which both play an important role in the development of your grandchild. Even at an early age, puzzles can challenge and stimulate minds, and improve memory. And the best part, when the puzzle is completed, is the feeling of accomplishment and that "I did it, Grandma" smile on their faces.
Venita — Grandma of Sophie and Audrey