Fall has a special place in everyone's heart. The weather cools down, the leaves start to change and the hustle of summer reduces. However, if you're a homeowner, there's much to do in those short fall months that will help ease the transition and better prepare you for the colder months.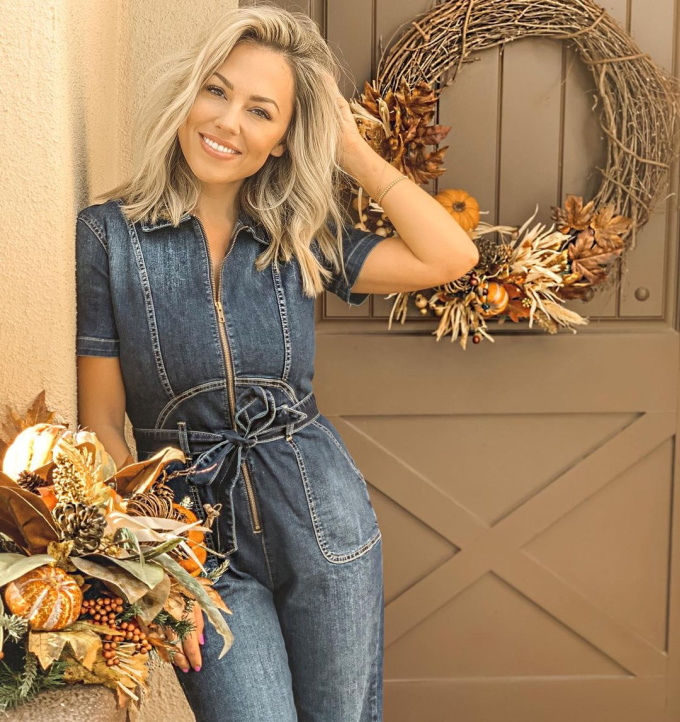 How To Prepare Your Home For Fall
Follow along for some quick tips that will help you throughout the season.
Decorate for Fall
A big part of preparing your home for fall is decorating and getting into the fall spirit. The wonderful thing about decorating for fall is that it can come with some exciting fall activities that the whole family can enjoy. Planning a trip to the pumpkin patch or a farmers market can be a great way to get outside and enjoy the fall weather. Decorating for fall doesn't have to be expensive as there are plenty of DIYs that can be done to spruce up your home and have it in beautiful shape for fall. A simple way to decorate for fall is to incorporate decor that will last throughout the season from September to November, such as pumpkins, leaves, and neutral colors. Doing so will avoid some of the stress of decorating uniquely for each holiday that takes place during fall like Halloween and Thanksgiving.
Fall Cleaning
Everyone has heard of spring cleaning, but it's equally important to declutter during the fall before you're unable to do some of these tasks throughout the winter. Some tasks you should consider adding to your fall to-do list would include decluttering any summer items you won't use again, cleaning out the garage, donating clothes that you don't want, and doing a digital cleaning.  Digital cleaning is something that individuals often overlook when doing big cleanings such as this one, but it's so crucial to keep organized. Consider deleting apps you don't use, putting important documents into folders, and maintaining your digital budget.
Digital budgeting can help you manage your financial goals while paying bills such as your phone bill automatically online. This is a great way to keep organized and avoid missing a payment if you're manually paying your bills. If you do a deep cleaning like this, more than once a year, it will make the job much more manageable.
Prepare to Winterize
Another huge part of preparing your home for fall is to winterize your outdoor areas. Despite being called winterizing, it's important to do this in the fall because that's when the first frosts will start happening. Some items you should consider adding to your fall to-do list include:
Move or store outdoor furniture
Clean leaves out of the gutter
Fertilize the lawn
Move any warm plants indoors
Close the pool
Service sprinklers and irrigation systems
Plant bulbs for early spring flowers
It's important to do these tasks before the ground freezes so it makes it easier to complete the job. Do these tasks to avoid damage to your home over the fall and winter months and to maintain the beauty of your home.
Check Indoor Maintenance
Following your outdoor winterization, it's equally important to ensure all your indoor heating components are working properly. That way, when winter comes and it's time to turn on the heat you aren't caught off guard if something goes wrong. Be sure to check your HVAC system, water heater, window and door insulation, and test your home safety devices like your smoke detectors. If you discover that one or more of these systems aren't working properly it can be quite costly—especially if unexpected. A home equity loan can be an advantageous option for these sort of repair costs as it doesn't require you to delve into your budget right before the holiday season, and you can pay it back overtime. Again, testing these products while you don't need them, in the warmer months, can help prevent untimely, expensive repairs later in the winter.
Anticipate the Holidays
Most people always say on January 2nd how quickly the holiday season has gone, but what if there was a better way to enjoy the season? A way to accomplish this is to start planning early. Start making lists in the fall of who you need to purchase holiday gifts for, consider booking any trips that you may want to take, and brainstorm some of the holiday activities you may want to
enjoy. This way you can start checking off items on those lists and avoid rushing once Thanksgiving passes. Some of the items will have to wait until the holiday season, such as picking out a Christmas tree, but the more time you spend planning ahead, the more you'll be able to enjoy the moment once the holidays arrive.
Fall is a wonderful time of year to enjoy all of the festivities. Be sure to soak in all that the season has to offer, while also preparing your house for the potential damage the cooler months can sometimes bring.
Tracie