We all know pregnancies bring hormones, no surprise there. I mean, really, we as a society talk enough about hormones with women as a whole, which maybe we should ease up on? But that's another conversation!
This one is focused on my husband, and the journey we're having with the crazy ups and downs my pregnancy hormones bring. I already knew that he is really wonderful at being patient and listening while I have whatever reaction I'm having to whatever chaos is going on in our lives. I also knew he always wants to help to get me to a better understanding or outlook on what I'm dealing with.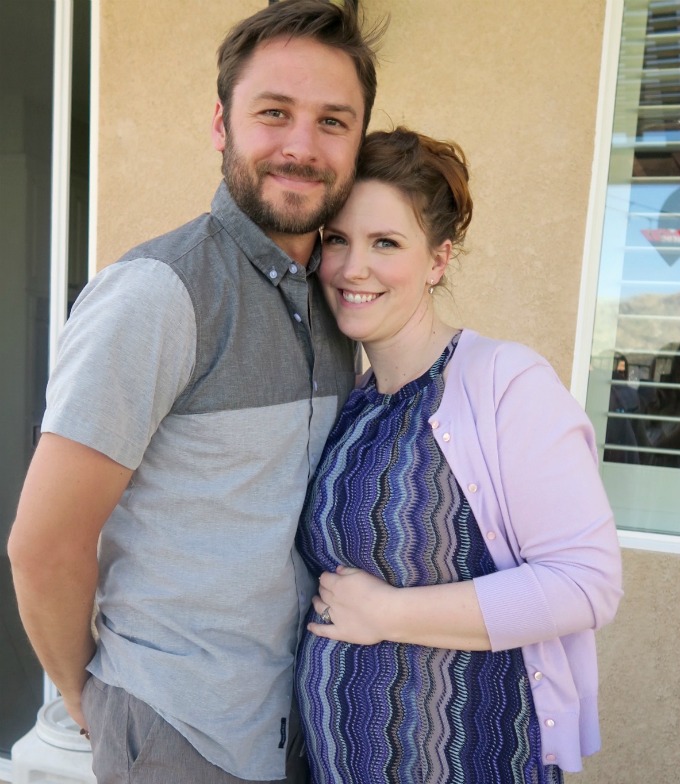 Pregnancy Hormones And My Husband
With pregnancy, it's a whole new ballgame. It's amazing to me how my rational mind understands that whatever I'm raging, crying, or freaking out about is completely trivial, but I CANNOT stop the emotion. So much so that my husband feels more helpless than ever. He obviously doesn't want me to feel pain or stress at any time, but he especially doesn't want it when I'm pregnant.
We've had to up our communication and understanding game so much more. Like, when I can't fit a dish in the dishwasher, so I start slamming the tray up and down in a fit of rage, he is very calm and helps me out. Or when things gets more emotional, and I have thoughts about losing my identity and individuality by becoming a mom, he sits and talks with me. And in all of this we have to navigate together the different cycles we fall into. I freak, he understands, then I freak that I freaked, and is he freaked?! How can he seem so calm??
So really, communication, understanding, listening, and maybe most importantly, a sense of humor has really helped us out!
Caitlin — Mother To Be