Going to Disneyland is always a fun event. There is so much to do and see, it's a good idea to have a plan before you get there to make sure you don't miss anything on your list. Here are a few of my favorite tips to get the most out of your day at Disneyland!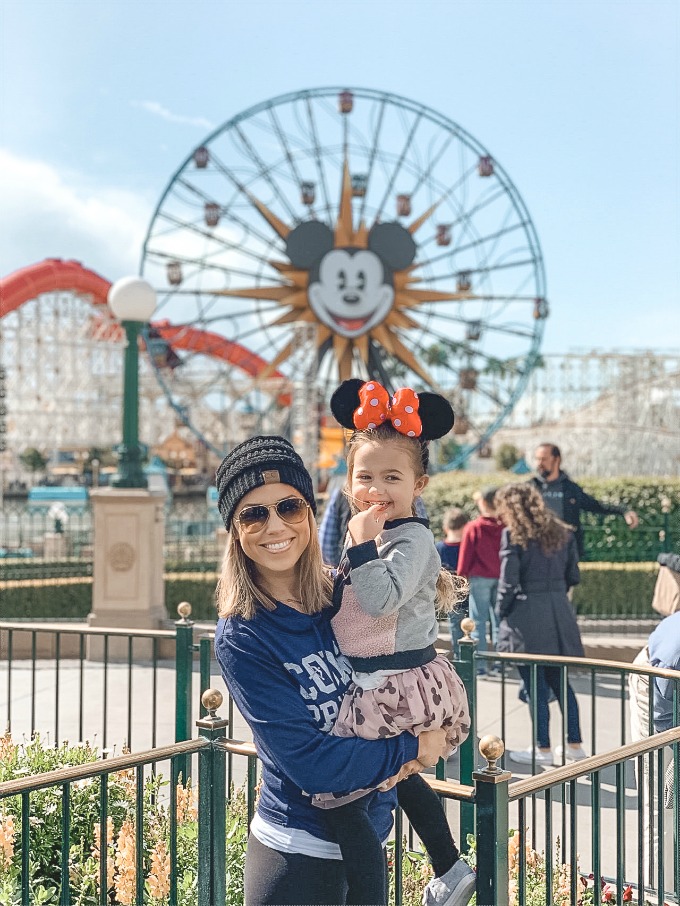 Planning A Disneyland Visit
1. Use the Disneyland Mobile App: The Disneyland app is the best place to check wait times, show listings, character locations, look at park maps, check out restaurant menus and more. This can really help you to maximize your time in the park. Not all rides and attractions are open all day, so make sure to plan accordingly.
2. Rider Switch is your friend: If you have more than one kid, you will probably run into a situation where the parents and older kid are all tall enough to ride something that the youngest kid isn't, or maybe you have a kid who loves fast rides and one who doesn't. With rider switch, everyone in your group stands in line together, but you ride in two separate groups. Here's how it works – when you get to the entrance of the ride, get a digital Rider Switch return window. One parent can supervise the kid who isn't riding, then once the other parent and kids return, the supervising parent can have a turn to ride.
3. Eat with characters: My family's favorite character dining experience is Goofy's Kitchen! It's great to start the day with a dance, some favorite friends, and great food.
4. Get pictures by seasonal scenes: We are heading towards fall, and Disneyland is a full of great fall scenes! These candy corn pumpkins are my favorites. They make great backdrops for family photos.
5. Halloween at Disneyland: Talking about seasonal fun in the Disney parks, Halloween is a great time to visit! We visited the new Disneyland Halloween party, the Oogie Boogie Bash, this week and had a BLAST! It was the perfect family night, and the kids had fun trick or treating in the park.
My final tip, check out the Disney Parks Blog. They are always updating it with news and answers to moms' questions. It's super helpful when you are planning a trip to Disneyland.
Do you have any special tips for visiting Disneyland? Share them in the comments!
Jessica  — Mom of Sophie & Jake