As the kids get older, it gets harder and harder for us to carry them around like we used to. From strollers, to wagons, to baby carriers, we've tried so many different ways to keep the kids safe and close to us while we're out and about. Now that Sophie's almost four years old, she loves walking like a big girl everywhere we go, but when we're in big crowded places, we like to keep her as close to us as possible.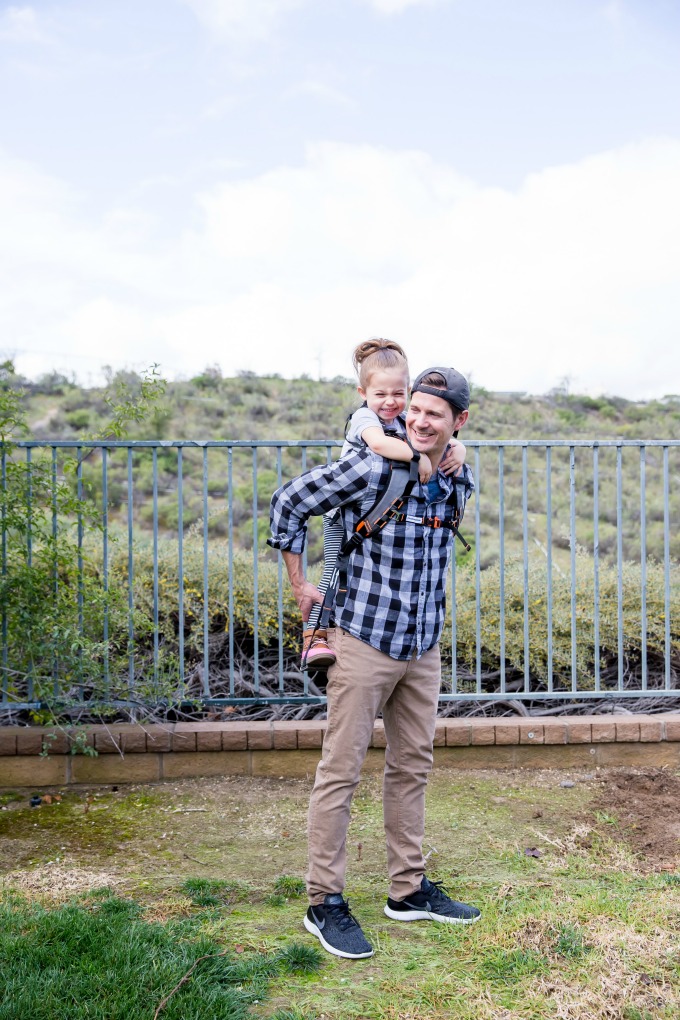 Piggyback Rider
We found the Piggyback Rider recently and let me tell you, this toddler carrier has been a lifesaver! It's a standing child carrier for kids ages 2 years and up. It functions just like a backpack and utilizes a shoulder-mounted foot-bar to distribute your little one's weight at your core, which allows for an upright walking posture. I also love that there's a safety tether, so you can move about your activity hands free, knowing your little one is safe and secure.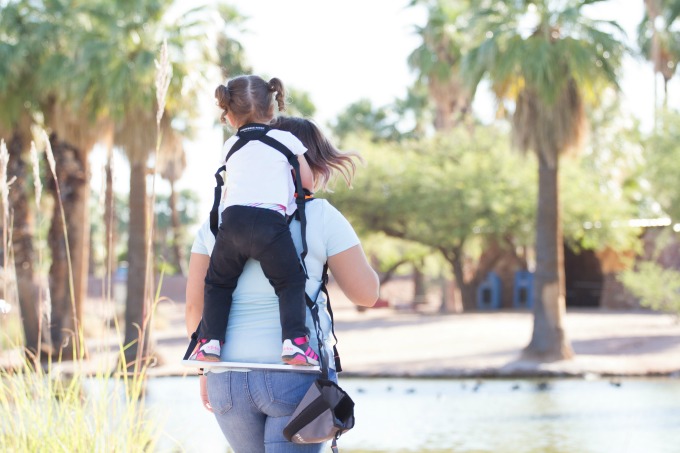 Sophie absolutely loves the Piggyback Rider and Kyle does, too. This has been such a great bonding tool for the both of them as they cruise around together, chatting about everything they see. If you're an active family like we are, the Piggyback Rider is the perfect carrier for you and your little.
Visit the website at https://piggybackrider.com
Jessica  — Mom of Sophie & Jake