I have found the perfect mom swimsuit from A'QUA Swim, and I have to share it with you.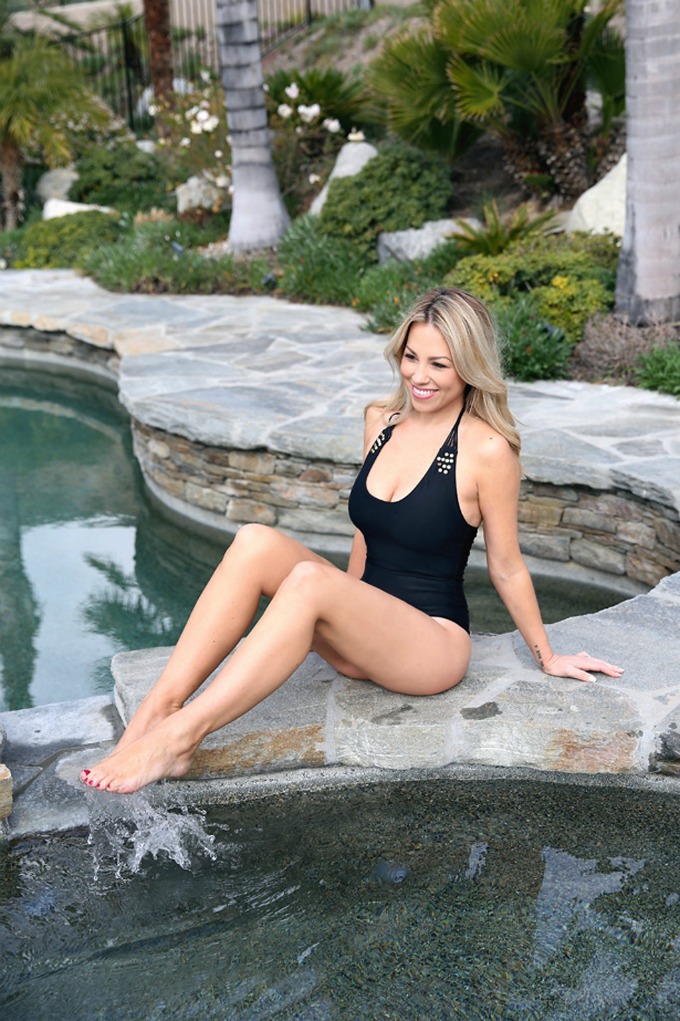 This black suit is called The Studded Julia and can be custom ordered in any solid color. Its their best selling one piece swimsuit.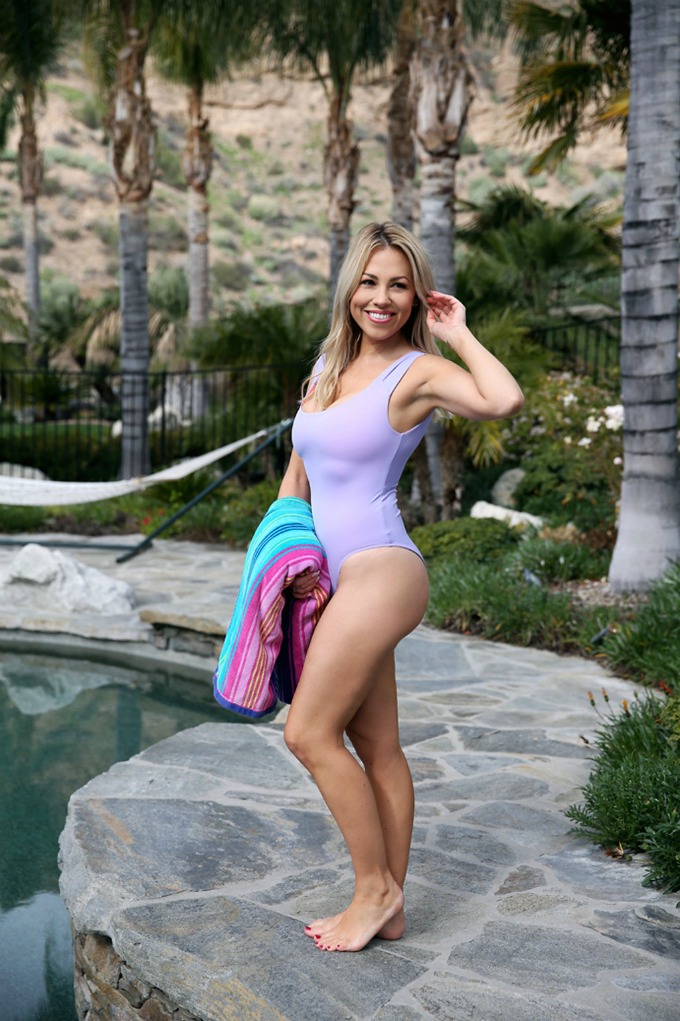 I also love this lavender suit. It is called The Cara and was the most popular piece in past runway shows. The Cara can also be ordered in any solid color or available print. The designer, Adrienne, describes it as her "ballerina-inspired" one piece that is so flattering on all body types.
A little about Adrienne:
"Adrienne Fuqua is a Southern California swimwear designer, best known for sewing scintillating sexy styles with a curiously timeless appeal. Having previous success in lingerie fashion, she knows just how to fit a woman's curves to inspire confidence and a feeling of beauty. It was upon this foundation that she founded her swimwear line, A'QUA.
Based in the heart of LA, A'QUA Swim draws upon a cosmopolitan influence that makes its unique designs wearable both at home and abroad. As a successful fine artist, Miss Fuqua designs each of her swimsuits as one would a work of art; each A'QUA Swim piece is unique and handmade.
Adrienne is familiar with the idea that a masterpiece is made in the details. From bold prints to vibrant colors, braiding to crocheting, fashion and art are fused into seamless creations by this talented and devoted artist."
I chose to feature Adrienne's swimsuit line because I fell in love with the fit and style. It was so hard to find that perfect swimsuit after having a baby. This was the first swimsuit I felt comfortable in, and I was able to not have to cover up for the first time in a long time. I appreciate her caring so much about all women types and not just catering to one specific body type.
Jessica — Mom of Sophie