Last month I gave birth to my fourth child. I've heard people say that after three kids it's just adding another car seat…but that's not true. You are starting all of the baby stuff over again. Diapers, breastfeeding, pacifiers, sleeplessness. Everything. (And you do have to get another car seat, too.) What never ceases to amaze me is how there are always new things to try in the world of babies, or things that have been around for a while that I somehow missed when my older children were born. One of those things: The Anywhere Bra from Ollie Gray.
The Anywhere Bra from Ollie Gray
When you are breastfeeding, a bra that works well for nursing and is also comfortable is a MUST. I've tried a lot of them in the past, and I can definitely say that The Anywhere Bra is amazing. It's great for active moms, like me, because of the design and antimicrobial and moisture-wicking materials that fight smells and stains. It's also so soft and nice.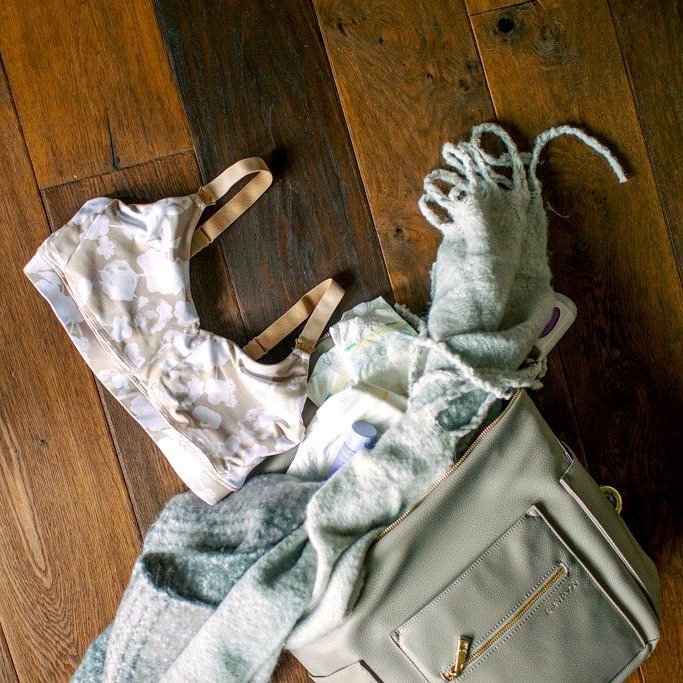 These are some of my baby and breastfeeding essentials:
Cute diaper bag
Blanket
Diapers
Clean set of baby clothes
Ollie Gray Nursing Bra (this is the Janie – I love the print!)
Nipple cream
One of the best things about The Anywhere Bra from Ollie Gray is that it works for both breastfeeding and pumping.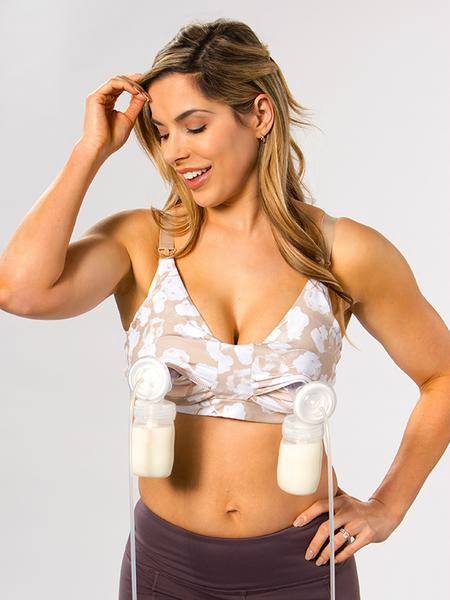 The bra actually helps to hold your pump in place, so you can pump hands free. Ollie Gray recently partnered with Willow Pumps and are a preferred bra for their brand. And when you aren't pumping? The bra lays smooth, and you don't have to worry about it looking bulky under your shirts.
They have several fun prints to choose from on the Ollie Gray website, and you will want to keep watch, because a brand new print is dropping in early 2020. They also have a new bra coming later in 2020 that promises to solve all of our larger chested mamas problems with nursing/pump bras. If that wasn't enough, Ollie Gray has a couple of new products outside of bras that are in line to drop in 2020, too – for now these products are a secret, but I do know that they are items that are designed to make new moms lives easier. It's going to be a great year for Ollie Gray (and moms)!
If you are a new mom or an expecting mom, I have a few breastfeeding tips for you.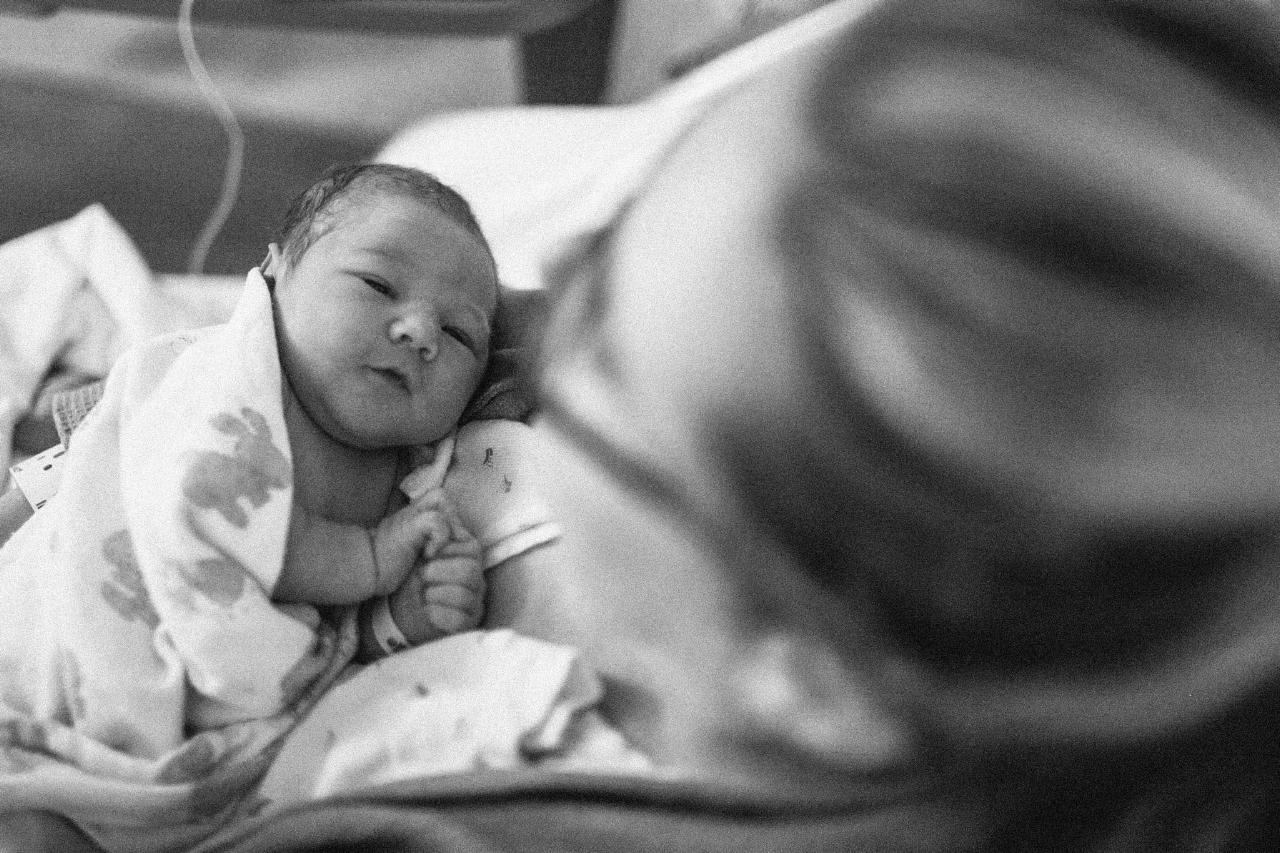 Breastfeeding Tips For New Moms
Get in a comfortable position: breastfeeding does take a little time, and you are going to do it multiple times a day, so make sure you find a comfortable position that works for both you and your baby. You can try lying on your side with your baby facing you or sitting in a reclined position with your baby lying in your arms, and see which one works best. Being comfortable will help you relax, which will also help your baby relax.
Pay attention to your baby's latch: having an effective latch is one of the most important pieces of successful breastfeeding. Make sure the bottom of your areola is your baby's mouth and the nipple is toward the back of her mouth.
Protect your nipples: avoid the pain of chapped and cracked nipples by using a purified lanolin nipple cream or nursing ointment. Use it every time you nurse, even if you aren't having pain, to keep your nipples conditioned.
Use a supportive nursing bra: the right bra will be your best friend for the next few months. Don't make the mistake of purchasing nursing bras with extra room in the cup (Ollie Gray has a great sizing guide to help you choose the right size). If you are planning to pump, get a nursing bra that is also a pumping bra.
Stay hydrated: it's so important to make sure you are drinking enough water during the day when you are breastfeeding. A good rule is to drink one full glass of water each time you breastfeed.
Don't be afraid to ask for help: your hospital is a great resource for new mom's groups and lactations consultants. Reach out and talk to someone if you are having difficulty breastfeeding – or if you just want to connect with some women with newborns who are going through the same things you are. Motherhood is better with support.
Leah – Mom of Peter, Elise, Levi, and Connor