Feeding baby is such a fast moving transition from breast-feeding to bottle feeding to introduction of rice cereal, solid foods, and sippy cups. I now am able to prepare my son's plate of food and relax while I watch him feed himself. All of this in just 18 short months.
Throughout this amount of time, one thing stayed the same, I developed a routine. Every night while going to sleep my son got a bottle of milk and every morning when he awoke he was greeted with another bottle of milk.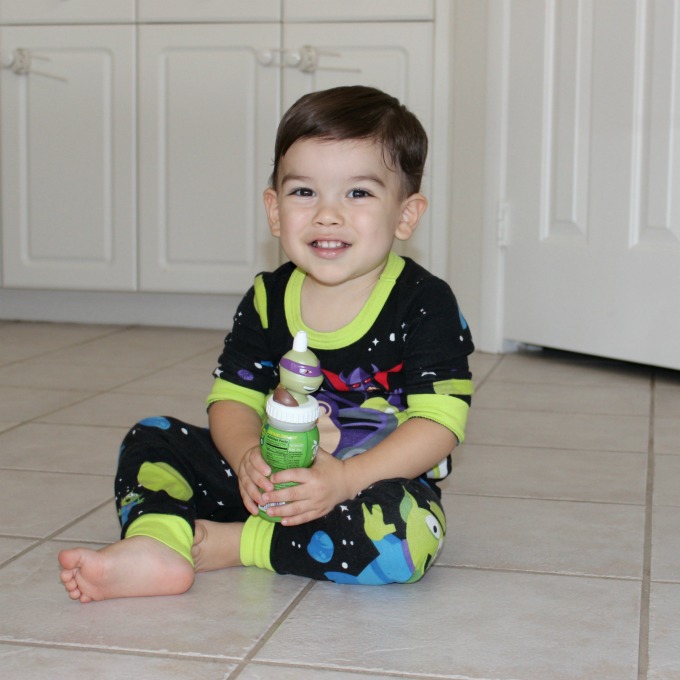 No More Bottles
I originally wanted to pull the bottle at one year but found myself feeling guilty. Why out of all of the changes is giving up the bottle so hard for me? I guess I still see him as my infant. I think I held on because, besides diapers, the bottle is the last phase of baby for him. 
I am happy to say that all of the bottles have been thrown out of my house.
The process wasn't as hard as I originally thought, and he made it through the night on the very first try!
I'm happy I was able to change this habit before I caused any damage to his teeth. My son now gets a glass of milk with dinner and another glass with breakfast, both served in his favorite sippy cup. This covers the 16 ounces of milk his pediatrician recommends for his daily intake.  
Marisa — Mom of Mikey