I love cookies, warm out of the oven, chewy and delicious. But when summer hits, there are days when I just don't want to turn on the oven and heat up my kitchen. No bake cookie dough to the rescue! This recipe is fun and easy to make, and without any eggs, you can eat it without baking.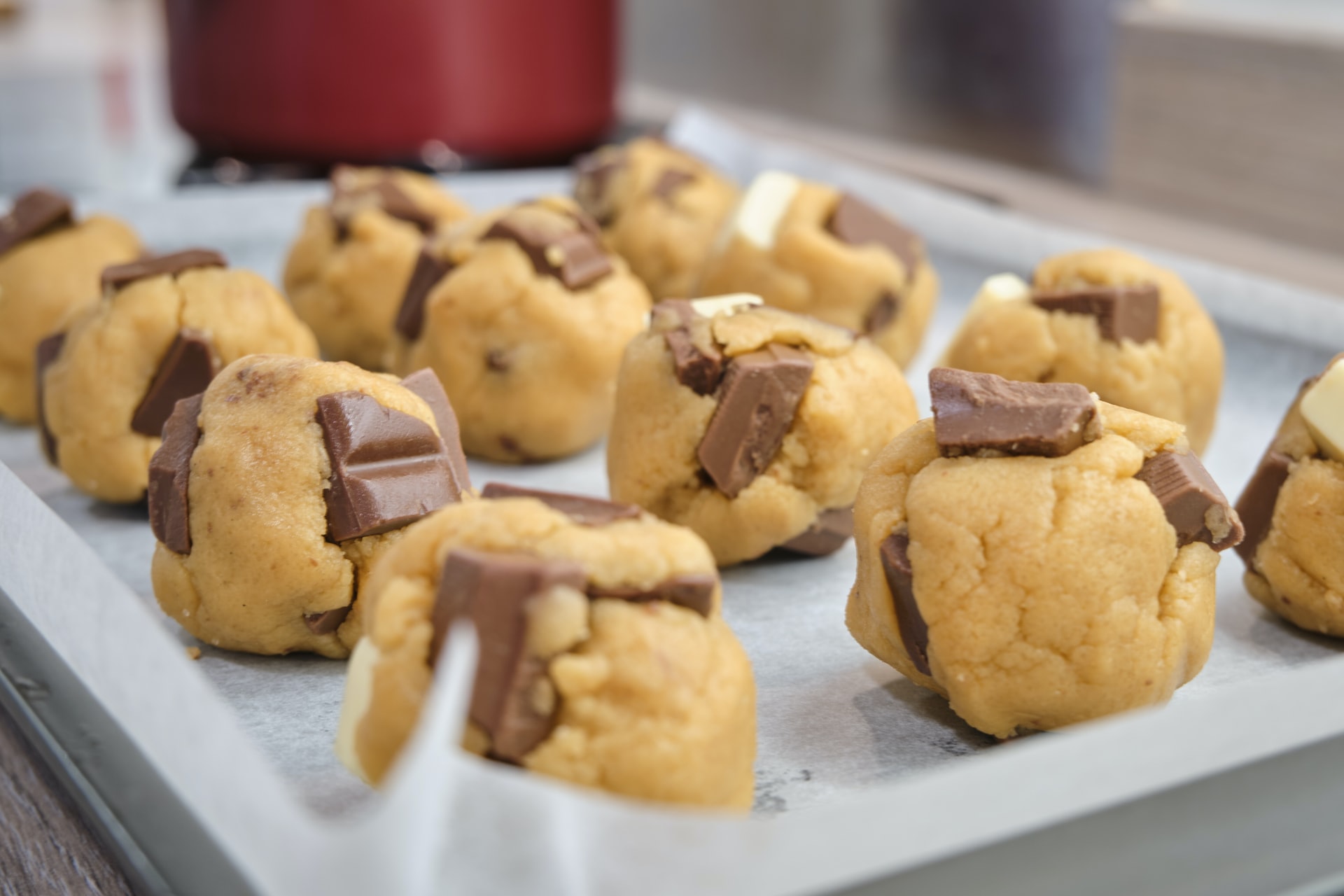 No Bake Chocolate Chip Cookie Dough Recipe
Ingredients for no bake cookie dough:
1/3 cup unsalted butter, softened
1 and 2/3 tbsp granulated sugar
1 tbsp brown sugar
1 tsp vanilla
1/2 cup flour
1 tbsp milk
dash of salt
1/2 cup chocolate chunks (or chips)
How To Make No Bake Cookie Dough
1. Soften your butter and then cream together the butter, granulated sugar, and brown sugar. Creaming disperses the sugar evenly throughout the batter, completely dissolving it into the butter. To properly cream butter and sugar, use a mixer on medium speed for 1-2 minutes, or until the butter mixture is pale yellow and fluffy.
2. Mix in vanilla and add the flour and dash of salt until combined.
3. Add milk and combine until cookie dough consistency is reached. You may need to add more milk accordingly.
4. Stir in your chocolate chunks (or chips).
5. Roll into balls and chill for about 10 minutes to firm them up a bit. Enjoy!
Jessica  — Mom of Sophie & Jake