Having a nighttime routine is so important for kids. You have to find what works for your family. Maybe that is a book before bed, or a special goodnight phrase that everyone says to each other, or turning on a special nightlight or sound machine. What I've found is that it's not just the thing you do in the minutes before you turn off the light and say goodnight that matter – it's the last hour or so leading up to bedtime that make the biggest difference. For my kids, it's all about getting them calmed down and ready for bed. The Honest Company has been a big help with that!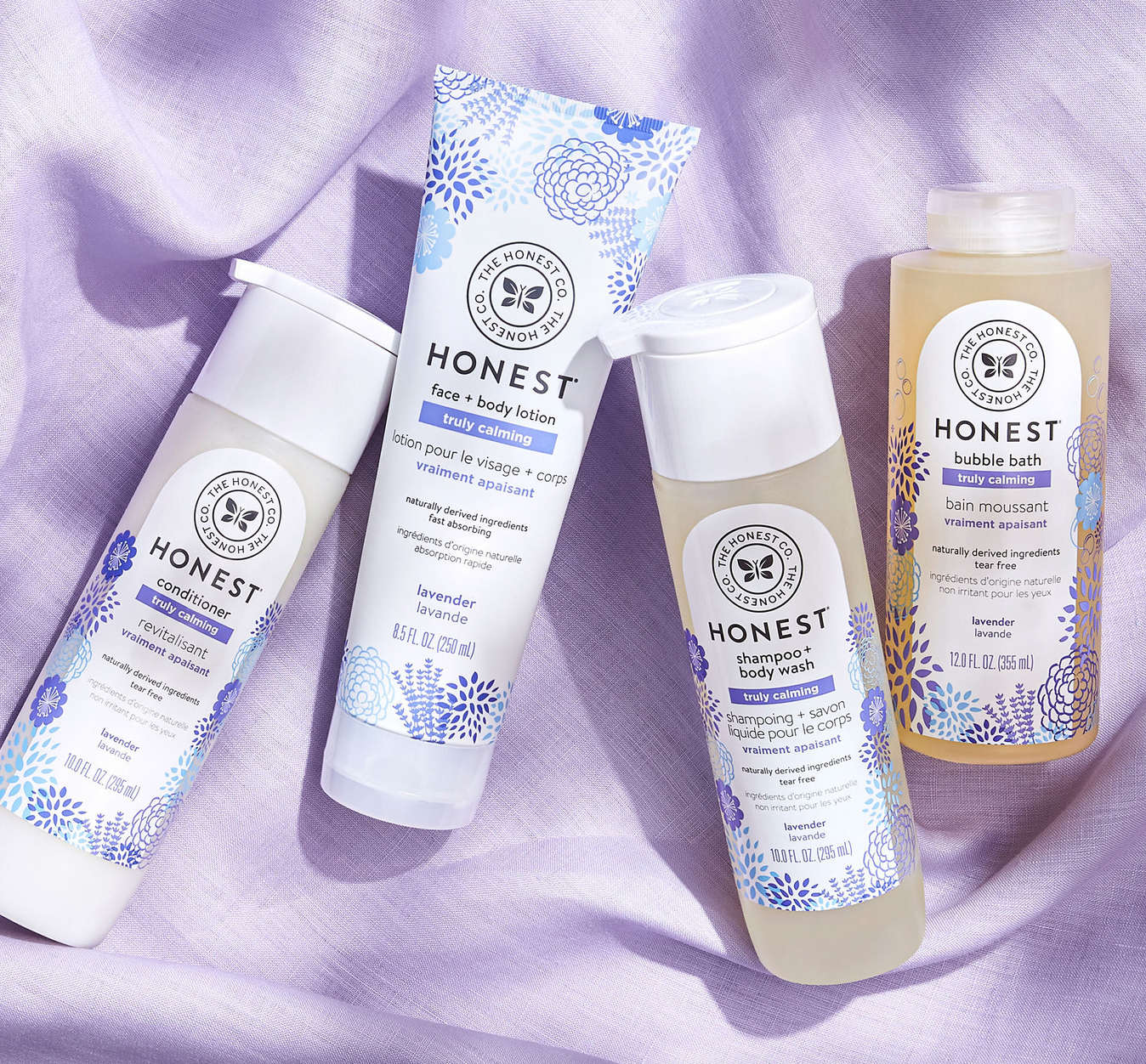 Nighttime Routines
The Honest Company has a Truly Calming collection that is, well, truly calming! This lavender-scented bath set is a big part of our nighttime routine! After dinner time and playtime, we start getting the kids ready for bed with a Truly Calming lavender bubble bath. The Truly Calming collection includes bubble bath, shampoo and body wash, conditioner, and face + body lotion.
Lavender is a calming scent. And when you make it part of your nighttime routine, your little ones will associate that gentle smell with going to sleep. It can make a huge difference in a successful bedtime. I love that the lotion doesn't have a sticky, greasy feel. It absorbs well and keeps my kids' skin soft and moisturized.
After a bubble bath and hair wash, we use lavender lotion, snuggle for a bedtime story, give kisses and hugs, and then it's time for a great night's sleep!
Jessica  — Mom of Sophie & Jake