One of my favorite summer recipes that everyone in my family enjoys is vegan potato salad! I'm making this for backyard BBQ's, picnics, weeknight dinners, and probably for at least one Sunday lunch. It's so easy to make, and you can even customize it if there is anything special you want to add.
My Favorite Vegan Potato Salad
Ingredients you will need:
3 pounds potatoes, cut into 1 inch pieces
1 cup vegan mayonnaise
2 dill pickles, chopped (about ½ cup)
2 tablespoons apple cider vinegar
1 tablespoon Dijon mustard
1 tablespoon fresh dill, finely chopped
1 teaspoon celery seed
½ teaspoon salt
¼ teaspoon black pepper
2 stalks celery, chopped
½ of a red onion, thinly sliced (about ½ cup)
smoked or sweet paprika, for garnish (optional)
You will find the full vegan potato salad recipe here, including some substitution ideas for the vegan mayonnaise that are super helpful if your family doesn't want the oil. The recipe also has an idea you can use to get a traditional egg-like taste in your salad without using any eggs.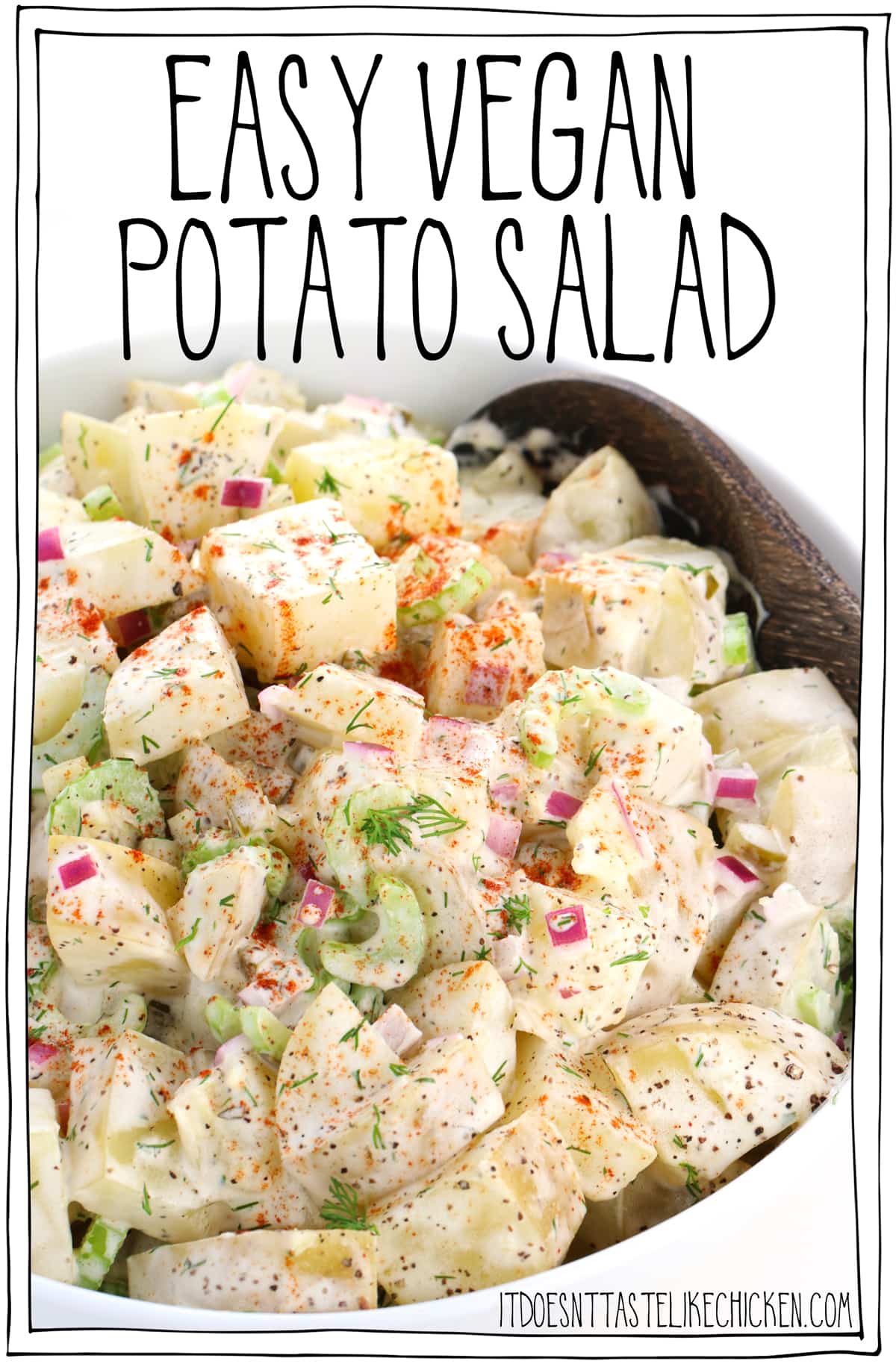 I use the vegan mayonnaise when I make this, and love it. I also like to mix the recipe up by using a couple of different types of potatoes, and I peel my potatoes before cooking (which can be helpful if you have picky kids who won't be excited about the peels).
I hope you enjoy this recipe!
Jessica  — Mom of Sophie & Jake