Having a baby is the most life changing experience!! This new little human has made you so incredibly happy, and you want to share her with everyone!
Everyone loves a baby, but unfortunately, they also like to kiss and touch your baby.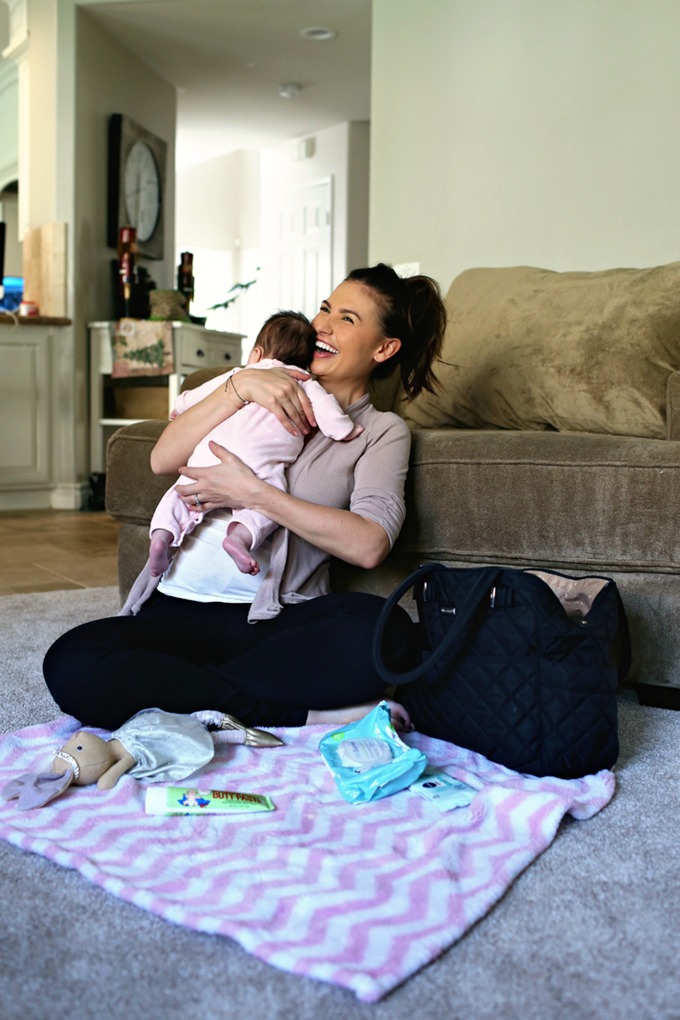 My Biggest Mistake: People Touching My Baby
On a recent trip home, I was overjoyed to introduce our new baby to everyone…and everyone was excited to hold her. Our baby must have crossed 30 sets of hands, with who knows what germs, resulting in a sick 11 week old.
My husband got so paranoid, he made a sign that read "Do not touch!!" and attached it to our baby's crib!
Maybe that's going too far, maybe it's not.
The problem is, you are so excited about your new baby, you forget their immune systems can only handle so much. You can't avoid the occasional random person touching your baby, but you can help to limit their exposure.
Imagine if people were touching your face all day? YUCK!
Don't be afraid to ask people to wash their hands and keep wipes and hand sanitizer close by.
Stacie — Mom of Audrey