We've all been there – you've just cooked a lovely dinner, and your kids take one look (or sniff), and flatly refuse to eat it. Sometimes that is just kids being kids (and not being excited about spinach), but if it's happening all the time, you might just have a picky eater in your house. If this is the case, you are not alone. A lot of us moms are struggling to get our picky eaters to eat something other than chicken nuggets or mashed potatoes.
So what's a mom to do with a picky eater? I have some tips that may help!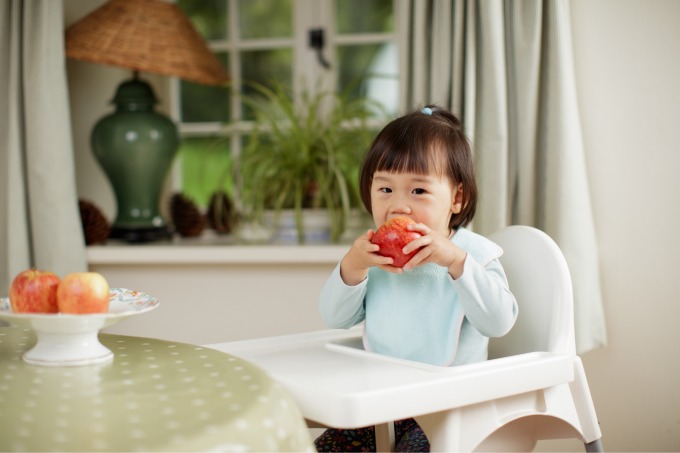 Advice For Moms With Picky Eaters
1. Don't make individual meals: Making one meal on a busy weeknight is hard enough. Making a meal for each individual family member could make anyone feel like giving up. If this is already something you have tried, I encourage you to stop doing it now before it becomes a habit.
2. Get your kids involved in meal planning: The more your kids feel an ownership of the foods they are eating, the more excited they will be to try new things. So start with a trip to the grocery store – let them pick out any fruits or vegetables that they want to try (hint: they will probably pick the ones that look the weirdest) and allow them to choose other healthy foods, too.
3. Get your kids involved in meal prep: They helped plan the dinner, now you can let them help you make it! Stick to age-appropriate cooking tasks. For younger kids that might be stirring or pouring already measured ingredients into a bowl, for older kids, it's a great time to sneak in a little extra math lesson by having them help with the measurement.
4. Don't try all the new things at one time: A whole plate full of brand new foods can be overwhelming. Try to stick to one new ingredient per meal, so your kids can really focus on the new items they are eating.
5. Try new things more than once: Here's a big one! Do you remember the first time you ate broccoli? The second time? The fifth time? If you are like me (or my kid) you didn't love broccoli the first few times you had it. Kids have to try a new food a lot of times before they learn to like it. Some experts say the magic number is 10-15 times! That's might sound like a lot, but it can take time for kids to adjust to a new taste or texture.
Here's the biggest thing – don't give up! Your family has a lot of dinners in your future, and I promise you that there will come a day when no one asks you for chicken nuggets.
Tracie