Let's be real, finding the time to work out as a busy mom is next to impossible. What's even more impossible than finding the time, is finding the motivation to get moving. That all stopped when I found MIRROR. MIRROR uses new innovative technology to display professional trainers on its surface while also reflecting your own image. You can work out at home and get expert training without a gym membership or an expensive personal trainer!
For me that means no getting ready, no commuting, and no waiting for equipment. I just put on whatever feels best, turn on my MIRROR, and get started! The best thing for me about this product is that I can use it at home with my kids. Honestly, I rarely ever found the time to get out of the house for a workout. Now, I don't have to worry about what to do with the kids to get my workout in because I can do it at home! Not only have I finally found that much needed "mommy workout time," but I have found the much needed drive to actually do the workout.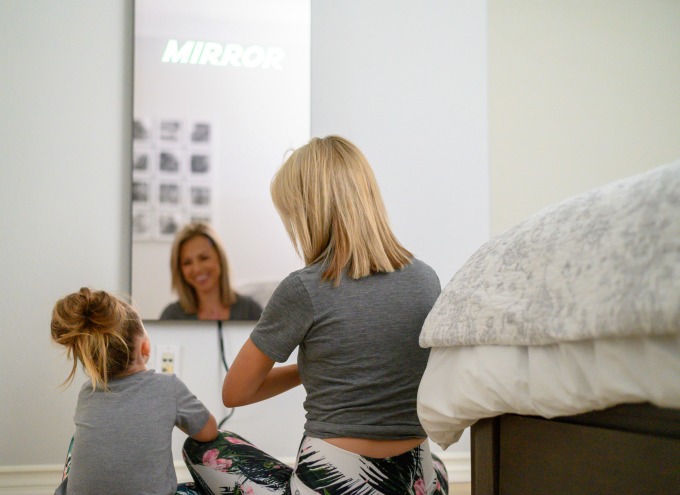 MIRROR
MIRROR lets me choose between multiple workouts such as yoga, cardio, HIIT, pilates and more. On top of that, I have an instructor for these workouts any time I need it as well as a heart rate monitor to track my progress so that I'm always challenged to do better. I can even train live with my friends who have MIRROR, so we can push each other! As a mom, I find that I'm always looking out for my kids, so much so that I rarely ever take care of myself. I realized that I couldn't remember the last time I ate a meal without having to share or even went to the bathroom by myself! Getting in a good workout was not even possible.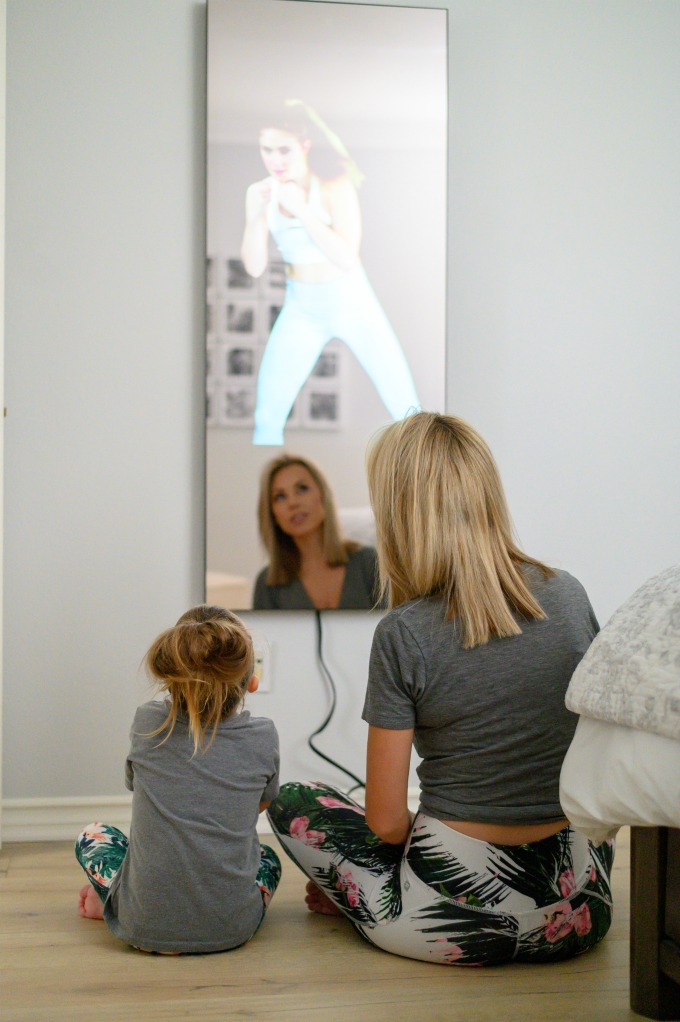 The amount of work it took to get someone to watch the kids, find a good gym, pay for a gym membership, and be my own trainer made it not worth it. Yet when it came to my physical fitness, I realized it was something I couldn't compromise on. I always want to be in the best shape possible for myself and my family. This is why I was so thrilled to find that there was something out there that could push me to the physical limit at home. Something that gave me training access anytime I needed it, a way to track my progress, all packaged into a functional mirror. MIRROR has allowed me to say goodbye to the days of moving mountains just to get a workout in!
https://www.mirror.co/how-it-works
Jessica  — Mom of Sophie & Jake