This has been a really tough year for all of us, and keeping to a regular schedule is basically a distant memory. It felt like we had just settled into our virtual school life, and now things are changing again as Sophie goes back to in-person school. I'm very excited for her to get a more traditional kindergarten experience, but I am also trying to prepare for at all the ways our daily routine is going to shift. Maximizing the weeknight time we have together as a family is always on my mind. Here are a few things that can help if you are trying to balance busy work/life schedules with busy kid schedules.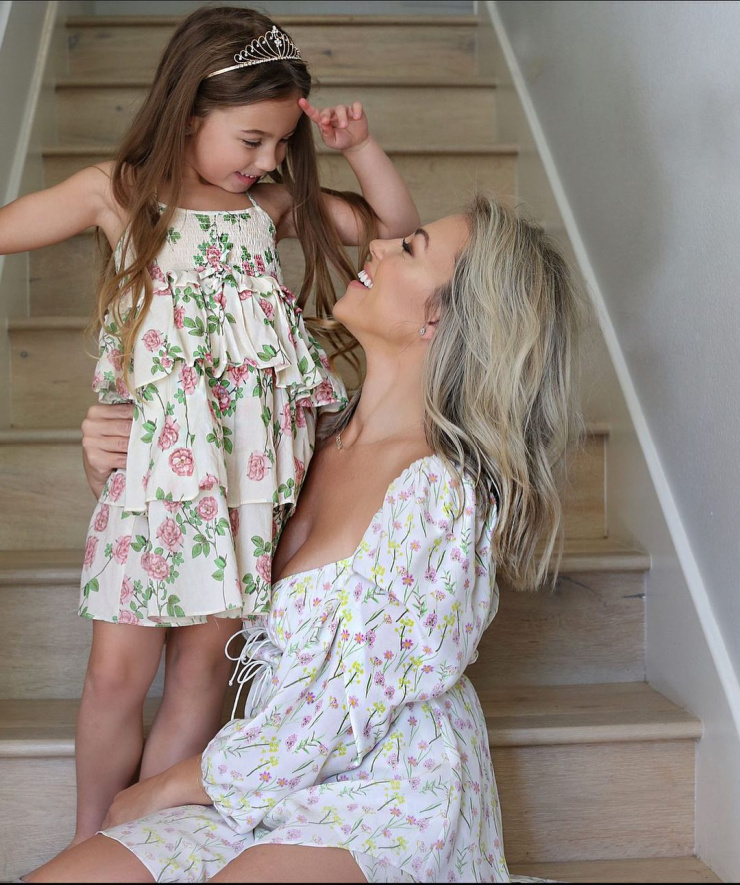 How To Maximize Weeknight Time With Your Kids
These are some of the things that have worked well for our family.
Get in the Right Head Space: Before the weeknight rush, take a few minutes for yourself to get in the right headspace. You can try doing a quick meditation with an app in your car before you walk into the house or put on your favorite song in your bedroom and dance out the stress of your day.
Device-Free Time: set aside time that you will turn off your devices each week. Even thirty minutes a day (or during dinner each night) can be a great opportunity to focus on each other without distraction. Making this part of your routine not only helps you to maximize the time you are spending together, it's also a great example for your kids to see that mom and dad also have rules for how much time they spend on their phones, tablets, and computers.
Mindful Conversations: Make time each evening for each member of the family to share something about their day. A high/low can be a great way for kids to practice sharing tough things (and ask for help or advice) and celebrating fun things! You might be surprised at what your kids identify as the low and high of their day.
Prepare Dinner Together: This might not be something that works every weeknight – sometimes you just need to get food on the table quickly – but choose one night a week to spend a little extra time in the kitchen with your kids and teach them age-appropriate cooking skills.
Hugs and Cuddles: Make time each night to give your kids a hug or quick cuddle and say I love you. You can even come together for a group hug before you do your nightly bedtime routine.
Do you have any special routines you share with your kids on busy weeknights?
Jessica  — Mom of Sophie & Jake