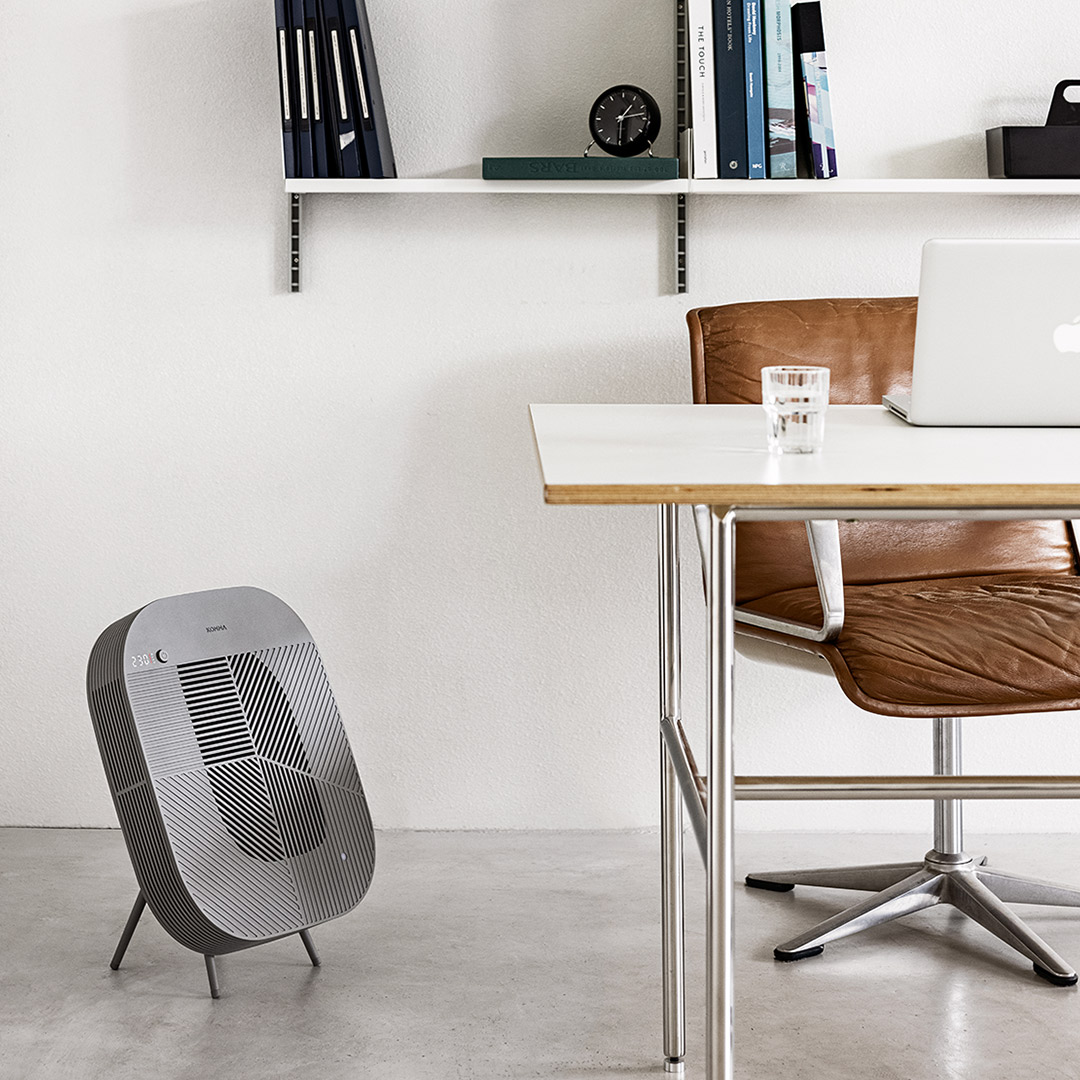 The Komma Löv is an amazing slim and light air purifier with a sleek design that looks lovely in your home while actively working to keep your air clean. It has a minimalist leaf pattern that I love, and you can use it in four different ways (standing horizontally or vertically and hanging on the wall horizontally or vertically). The number display will work both ways.
I have mine standing vertically. It's very stable, and I love how easy it is to move it from room to room. If you don't have a place for it to stand outside of the reach of kids or pets, hanging it on the wall would be great, too. It comes with the brackets that you need for hanging.
In addition to the lovely design, I'm very impressed with how well it works. When I first turned the Komma Löv on, I was surprised by just how bad the PM 2.5 dust concentration levels were in my living room (over 400!). I turned it up on high, and the Komma Löv went to work – bringing the levels down below 10 in less than 30 minutes. The triple filter system works great, and the unit is fairly quiet. There is even a sleep mode setting that turns off the display numbers and quiets the noise. The noise on low is actually a great level of white noise, and I like having it in the bedroom when I sleep.
You can find Komma Löv here. If you sign up for their newsletter, you will get a 10% off COUPON for your first Löv order!
Jessica  — Mom of Sophie & Jake