I'm very excited about these new Gemstone Serums from KNESKO. This is a new product category for them, but you can tell that they have been very thoughtful about the development of these serums keeping with their commitment to science-based, holistic skincare.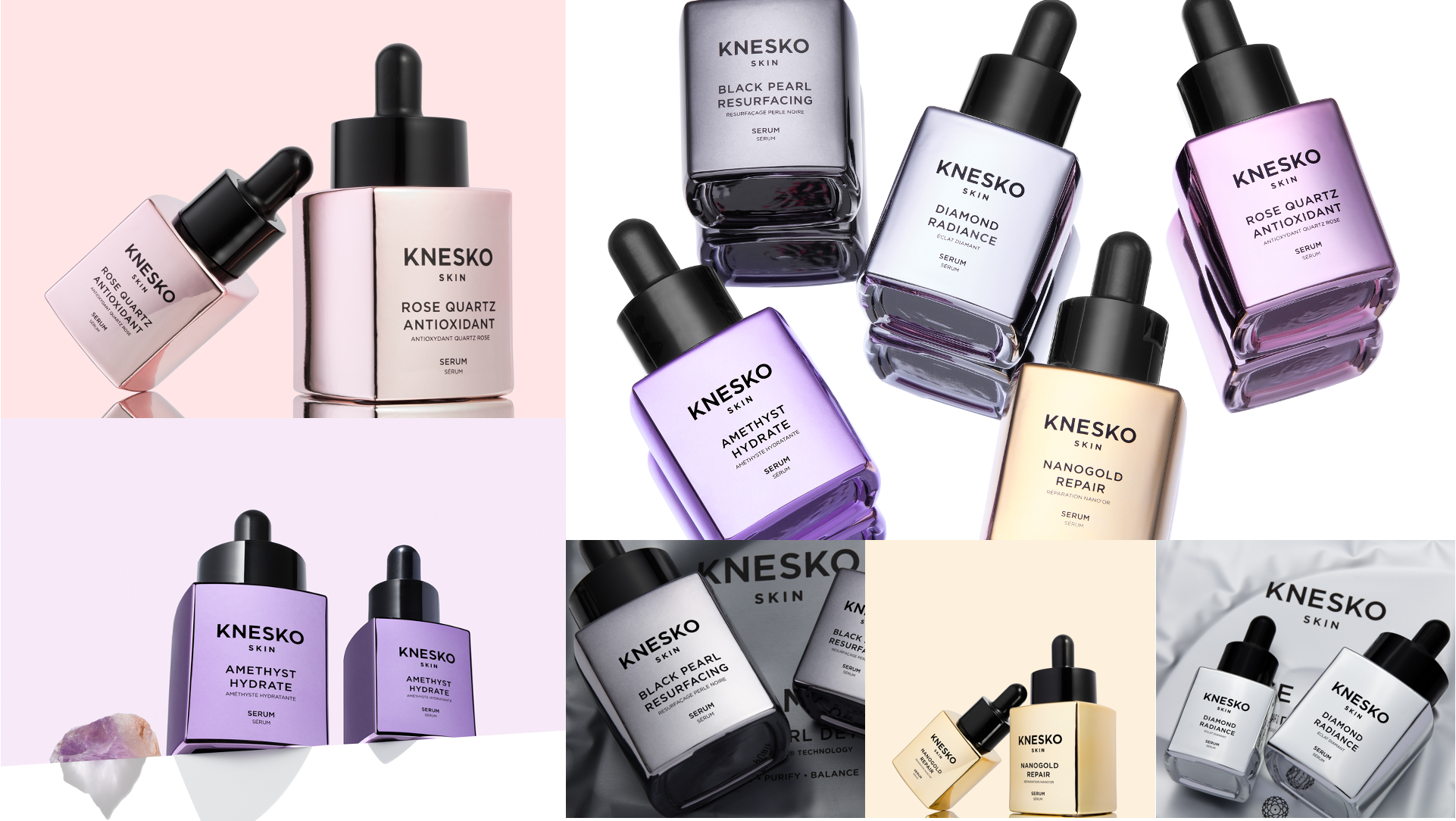 KNESKO Gemstone Serums
The five serums were formulated over several years of clinical research blending the highest-performing actives with the healing powers of gemstones, using the brand's GEMCLINICAL® technology and the ancient practice of Reiki. Here's the details on the five serums:
Nanogold Repair: Treat yourself to opulent gold and more elastic, contoured, and youthful-looking skin with Gold and the proven anti-gravity ingredients that make up the Advanced Age-Defying Complex, to repair, lift, and firm skin. This serum is the answer for more contoured, elastic, and youthful-looking skin.
Amethyst Hydrate: Scientifically formulated with Amethyst and the deeply moisture-retaining Advanced Hydrating Complex, the serum provides next-level nourishment, hydration, and restoration.
Rose Quartz Antioxidant: Heart-opening Rose Quartz and the free radical-fighting Advanced Antioxidant Complex, protect, prevent, and defend against blue light and environmental stressors, leaving you with supple, supported, and shielded skin.
Black Pearl Resurfacing: Reveal smoother, fresher skin with the power-packed Advanced Resurfacing Complex, which gently retexturizes skin by removing dead cells from the surface.
Diamond Radiance: Imbued with luxurious Diamond and an Advanced Brightening Complex, the serum harnesses a range of clinically tested ingredients proven to boost radiance, even tone, and contribute to brighter skin,leaving you glowing, both inside and out.
Also, the gemstone-inspired glass bottles are so pretty! They were manufactured with recycled materials and designed to be upcycled or recycled after use, which I love.
KNESKO Founder, Lejla Cas, is a Reiki Master, internationally-renowned celebrity skincare specialist, esthetician, makeup artist, mother, wife, and healer. KNESKO combines her passion for skincare and Reiki, her fascination with crystals and their metaphysical healing powers, and her own experiences as an esthetician. You can find the new Gemstone Serums from KNESKO here.
Jessica  — Mom of Sophie & Jake