Let's be honest…lack of sleep, stress, self-doubt, and mood swings are something most all new moms experience. Whether it's your first or fourth child, motherhood tests you.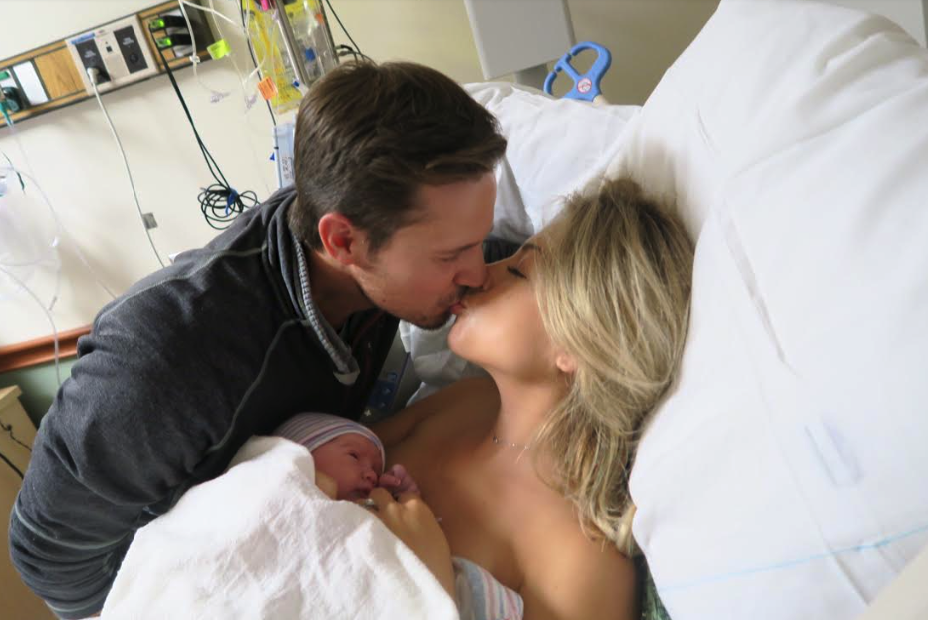 Through the birth of Sophie and then Jake, I was lucky enough to have some great support around me, including my husband, family, and friends. At times, however, I couldn't help but feel alone. Even though my heart was bursting at the seams with love for my children, I often found myself in a funk…a funk that wasn't easy to shake off. I found myself questioning my parenting skills and my abilities to be the perfect mother I so wanted to be. 
What you need to know is that this is normal and it happens to so many of us new moms. Your life has just done a complete 180 welcoming a child into this world, and there's lots of emotions running wild, all with very little sleep. 
My advice for anyone going through this is to remember to take care of yourself and seek help. Whether it's help from your spouse, friends, family, or doctor, it's important to talk to someone. You want to be as healthy and strong as possible for your children, physically and mentally, so remember that it's ok to put yourself first during these times. 
After some long talks with loved ones and even a visit to my family doctor, I overcame that dreaded funk I was in. It was temporary for me, but I know that it can hang around much longer for others. 
If you're struggling with these same types of feelings after pregnancy, know that you're not alone! 
I was lucky enough to have the support of some amazing physicians over at Providence Holy Cross Medical Center. Check out my interview with Dr. Nicole Waschak, We talk about all the things you should look for when choosing the right birthing center. Having the best support for you and your baby is crucial during this special time in your life!
Jessica – Mom to Sophie & Jake