My kids love to play on the tablet. I love for them to spend time engaging in activities that help them to learn and stretch their creativity. It can be hard to find something that makes all of us happy, but I've found it – HOMER Reading!
HOMER Reading is an app that helps your child learn how to read with a personalized reading plan based on your child's age, interests, and reading stage. And the best part is that they only need to spend 15 minutes on the app a day to see results. This program isn't just for practicing skills that kids already know, it actually teaches reading skills step by step, so they are learning how to read right there in the app.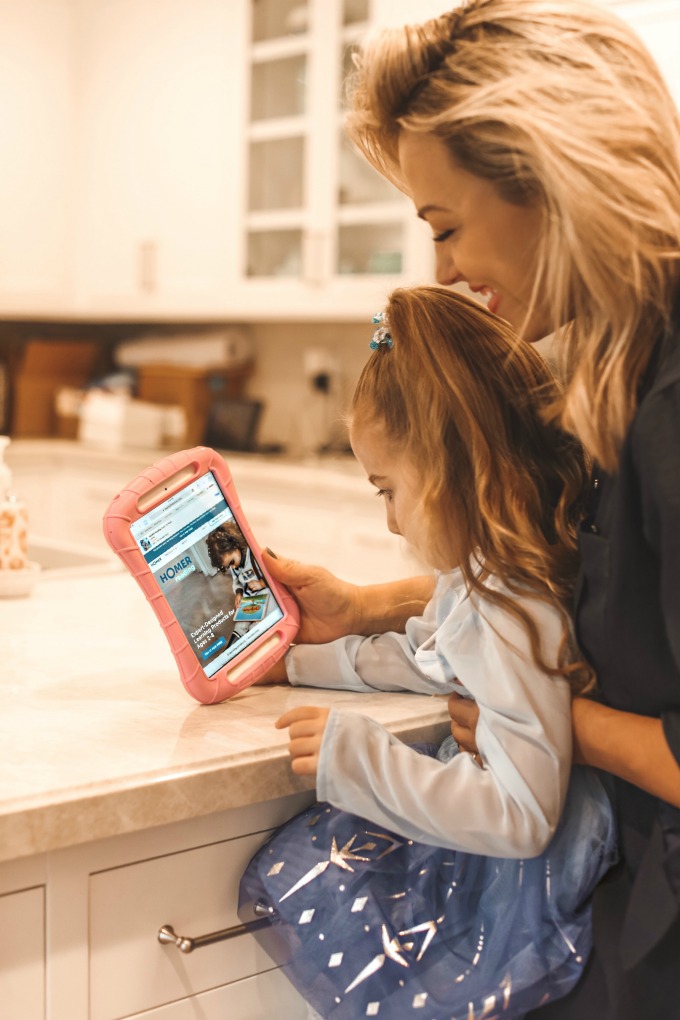 HOMER Reading
When you are in the My Pathway plan, your child can take lessons based on ABC's, phonics, sight words, and more. So they can work on the skills they need to learn most. Sophie loves doing her reading lessons, and since there are thousands of them, she isn't running out of lessons any time soon.
There is a second part of the app that has more learning activities and stories. Sophie loves the art section where she can draw and paint. HOMER Reading also has songs and rhymes, educational stories from around the world, storytime (with both classic and original stories), a place for kids to practice their reading skills outside of lessons, and brain games that develop memory, matching, and sequencing skills.
The membership includes up to 4 customizable profiles, so Jake is able to use it, too. And the app keeps track of each kid's progress.
I'm so excited to have found something that holds their attention, helps them to learn, and fosters a love for reading.
If you want to learn more about HOMER Reading for your kids, check it out here!
Jessica  — Mom of Sophie & Jake