If there's one thing that my kids and I have in common, it's that we love snacking. Unfortunately, a lot of kids snacks in the stores today are filled with so many ingredients that I can't even pronounce. Plus, the organic/free-range/gluten-free items are like triple the price! And if your kids are like mine, they go through them in the blink of an eye. After spending so much time and money on this matter, I thought to myself, there has to be a way to make homemade healthy snacks that my kids love. Ive linked some delicious healthy homemade recipes for some snacks that kids and moms can make together!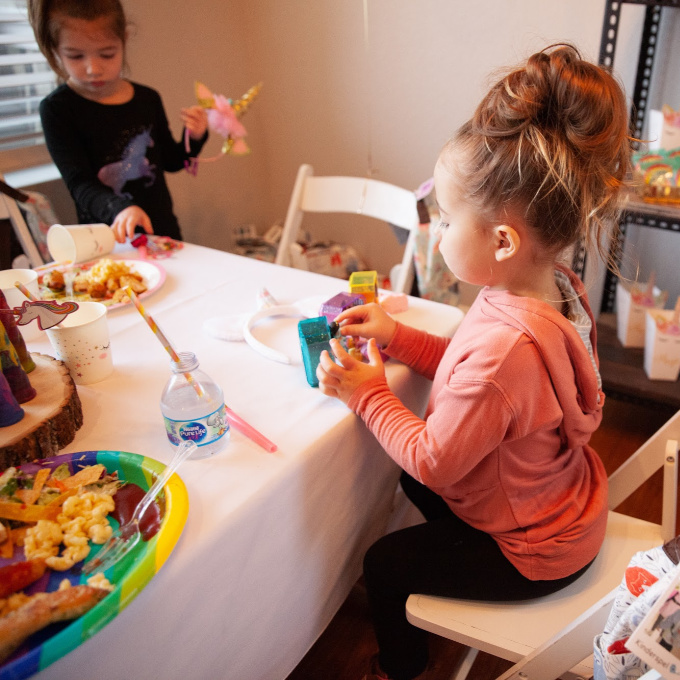 4 Healthy Homemade Kids Snack Recipes
1. Frozen Banana Gronola Pops
These are super fun to make with your kids. And you probably have all these ingredients in your house already!
2. Healthy Fruit Juice Popsicles
My kids all-time favorite summertime snack is popsicles. We can find much more elaborate recipes for homemade popsicles online but let's be real, we want the easiest option. I use these popsicle molds I found on amazon that are eco-friendly and the perfect size for my 2 year old. You can put your kids' favorite fruit juices inside with some cut up fruits, or even fill with yogurt!
3. Easy, Homemade Healthy "Cheezits"
These are absolutely addicting, so easy to make, and so much better for kids compared to the store-bought crackers. It takes a little bit of time, and does require an oven. But I promise, once you finish these, your kids, your husband, and even yourself will wish you made more.
4. Strawberry Frozen Yogurt Bark
This is a super easy 2-ingredient recipe that can be frozen and ready in the same day you make it. If your kids love frozen yogurt, this is definitely a winner.
Jessica  — Mom of Sophie & Jake