As the weather is warming up it is time to get out and enjoy LA's lovely spring. After a cold, rainy winter I am so excited to try new things and get out of the house. One way I love to do this is helping those who are in need in any way I can. Finding the time and organizations to do this can be difficult, but there so many amazing groups to choose from.
In West Hollywood at the Bootsy Bellows Nightclub, David Arquette and Christina McLarty are hosting a benefit for Non-Profit Organization Healthy Humor. This will take place on February 22nd from 6pm-10pm and has already happened on February 7th. This bash will include food, drinks, a silent auction, live entertainment, and many celebrities that are attending. David Arquette and his wife Christina McLarty will be serving as the Co-Chair. Other celebrities that will be attending include, Christina Hendricks from Good Girls and Mad Men, Francis Fisher from Titanic, Comedian Gabriel Iglesias, and actress Rosana Arquette.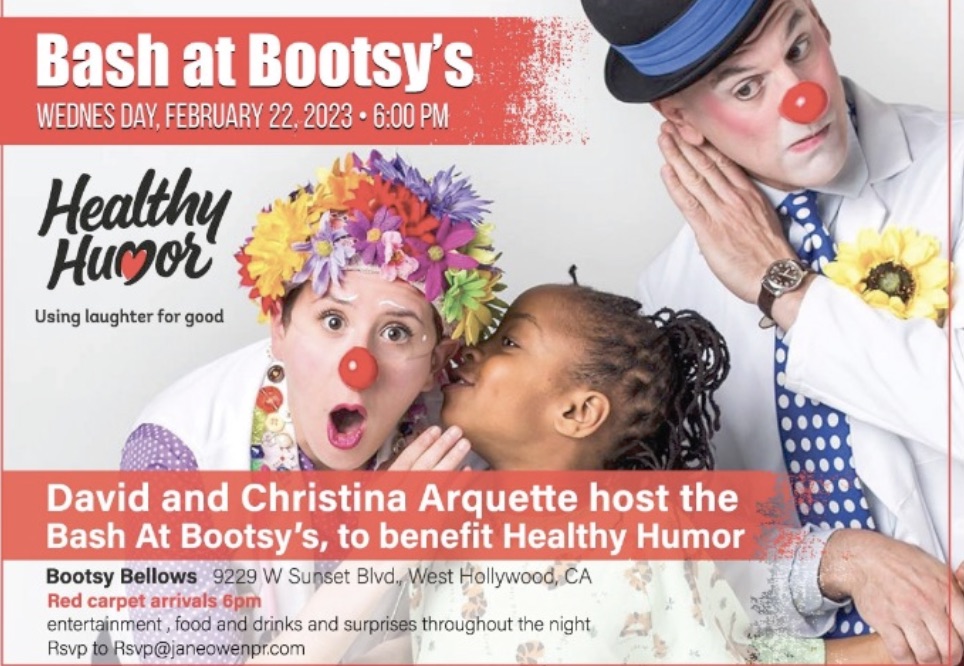 Healthy humor is a non-profit organization that uses joy and laughter to support the healing of sick children and others who are suffering. This incorporates healthcare clowning, which is people who go to hospitals to alleviate stress and sadness in the patient's hospital stay. Laughter and humor can truly bring joy to people's lives, and in times of suffering an organization like this is so inspiring and helpful to those who are sick. Healthy Humor has served over 600,000 families and has partnered with 15 hospitals. David Arquette hopes to continue to spread joy and laughter through this Bash to spread awareness to people on how Healthy Humor works, and impacts so many lives. For more information on donations and purchasing tickets for this event visit classy.org.
Some other organizations to look into to serve others are FoodCycle LA, PATH, School on Wheels, My Friends House Foundation, and Bright Path Center.
FoodCycle LA works to fight hunger and end food waste. They need volunteers in different areas to recover food from various restaurants and grocery stores.
For School on Wheels, you can volunteer to tutor children in need or those who have a difficult time learning.
My Friends House Foundation needs volunteers to help provide human service organization to give life-sustaining staples to those who are in need.
Lastly, Bright Path Center provides workshops and training to improve development in education and increase independence, productivity, and self-determination in children. They provide housing for families or individuals in transitional periods or long-term need.
If you are looking for organizations to get involved in, these are great ones in the Los Angeles area to look into. Don't forget to check out the Healthy Humor Bash coming up on February 22nd to support David Arquette and Christina McLarty's Healthy Humor organization!
Jessica  — Mom of Sophie & Jake