Being a busy mom, always on the go, I love new products that make my life easier.
I wanted to share these great new anti-bacterial hand wipes by Fend Wellness that I just love. They're not just hand wipes, they're double sided mittens! Perfect for keeping in the diaper bag or taking with you on trips with the kiddos.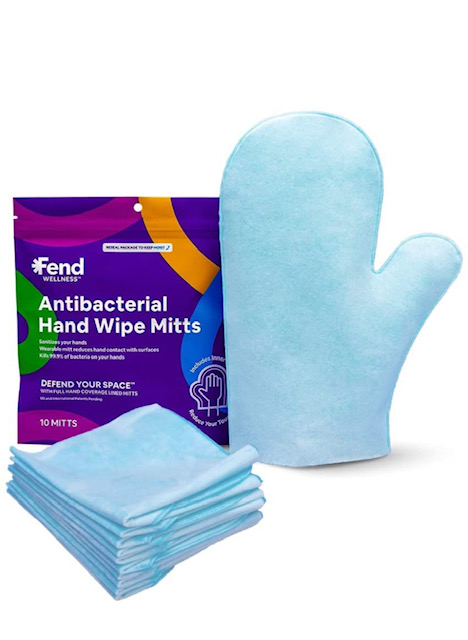 The mittens have an inner liner to keep your hands dry while you wipe things down, so your hands never get dried out when you use them. They also kill germs and 99.9% of bacteria on your hands.
Having two toddlers that touch everything, I am so happy with these wipes. They are a must-have for my diaper bag.
You can find Fend Wellness hand wipe mitts here.
Denise — Mom of Nikki, Gigi, and Cash