As the leaves turn, the air becomes crisp, and the days grow shorter, Halloween enthusiasts everywhere can feel the eerie excitement building. It's that bewitching time of year when the boundaries between the living and the supernatural blur, and the spirit of fun and fright takes over. Whether you're a devoted Halloween aficionado or someone just dipping their toes into the cauldron of seasonal celebrations, this article is is to help guide you to unlocking the magic of All Hallows' Eve. We'll unveil some affordable Halloween pjs to products that I promise to make this year's festivities super fun. From ways to donate all your unwanted and leftover candy to imaginative costume ideas for kids and some mom approved hair coloring.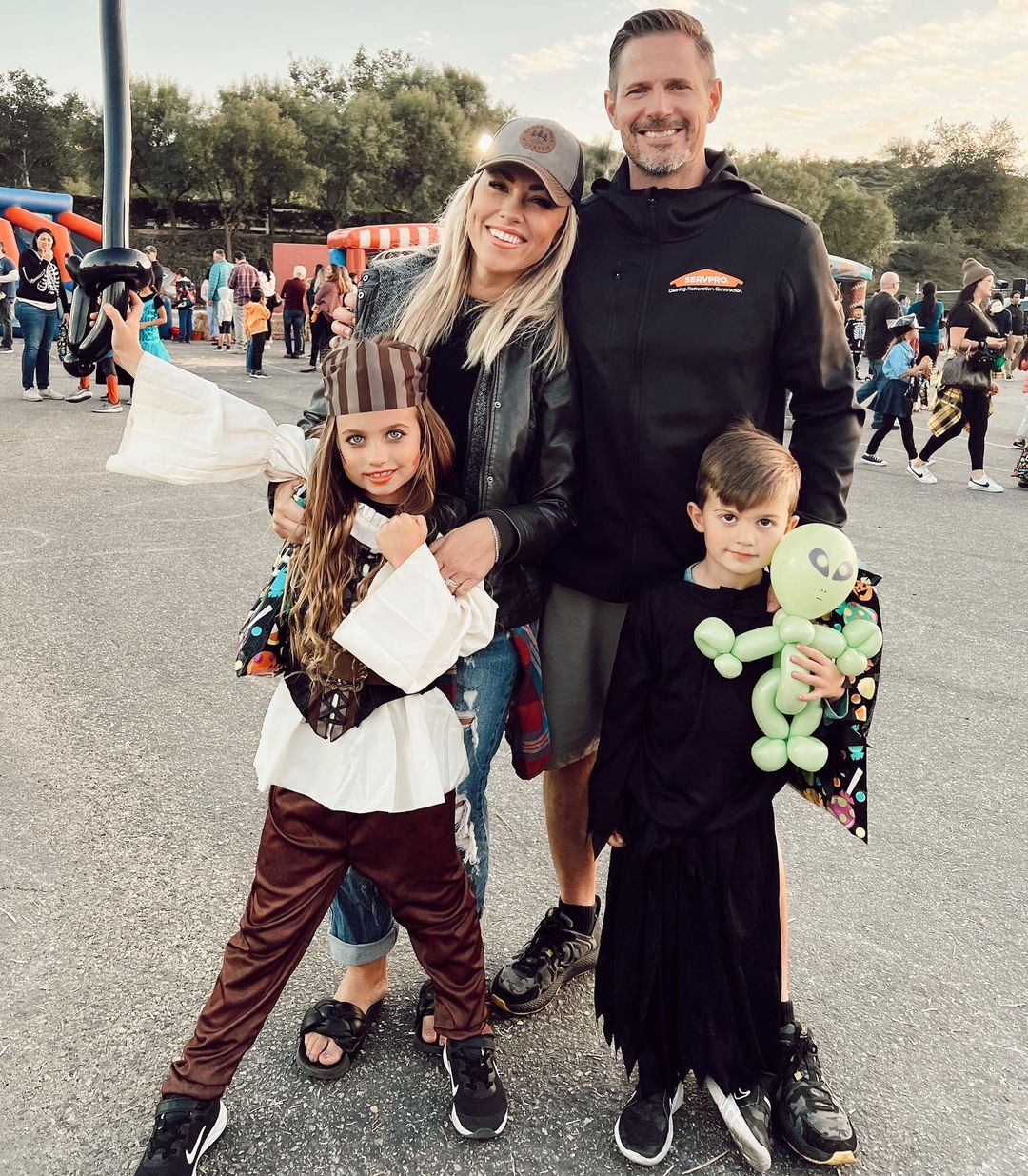 In a rut trying to figure out this year's Halloween costume? Dreamgirl has the perfect variety for you and your significant other this spooky season! Whether you and your beau want to go cute, sexy or scary, the options are endless with Dreamgirl's costume selection. Gear up for the big night and if you need some inspiration check out Dreamgirl Costumes. This year my husband and I will be going as disco 70s characters. Super fun and sparkly, just the way I like it.
As for the kids, Sophie will be a princess and we got her the cutest costume from Joyfolie. She loves Joyfolie dresses all year round, so we were extremely excited to hear they are making special Princess costumes this year for Halloween.
My kids are also the biggest fans of Warmies, microwavable stuffed animals, so I'll be surprising them with Black Cat and Pumpkin Warmies this Halloween. They are just so cute and cozy – the kids are obsessed!
If you are looking for a fun and easy way to up your spooky game this Halloween? Splat Hair Color is the ultimate choice! Get ready to stand out with Splat's incredible selection of temporary hair gels and hair chalks. With so many options of vibrant colors, you'll have no trouble finding the perfect shade to create your character. Offered in Kryptonite Green, Purple Funk, Mr Pink, Cold As Ice Blue, so you can step up your costume game.These gels won't damage your hair, so you can use them without worry. For more subtle color, Splat hair chalks are a great option too. They're easy to apply, come in a variety of colors, and wash out easily. No matter if you're transforming into a zombie, a wicked witch, or a powerful superhero, Splat Hair Color offers the ideal temporary hair color to add the finishing touch to your Halloween costume.
I know I'm always searching for unique ways to make my kids stand out while ensuring their safety during trick-or-treating. I love that PatPat offers must-have glow-in-the-dark children's costumes and everyday attire with Glotec, a breakthrough, light-up fabric that is durable enough for everyday wear and special enough for magic moments. PatPat is the go-to online shopping destination for cute, on-trend, affordable apparel for kids and families. I especially love the family matching Holiday outfits. This year we got matching skeleton pjs for the whole family.
Don't forget about operation gratitude which proudly delivers Care Packages to deployed troops, military children, recruit graduates, veterans, and first responders. You can give all your unwanted candy from trick or treating to your local dentist and they will create a care package to send to operation gratitude.
Make sure to be safe this Halloween!
Jessica  — Mom of Sophie & Jake