Summer is upon us, and you know what that means: vacation! Unfortunately for most of us, this isn't the vacation of our youth: late nights out, long mornings, romance, and sometimes even spas. It's more like early nights in, sleepless nights, messes, and caretaking. But it's all worth it because it means our little humans are involved. I know for me, while I miss the days of getaways- true getaways- family vacations bring their own kind of fun.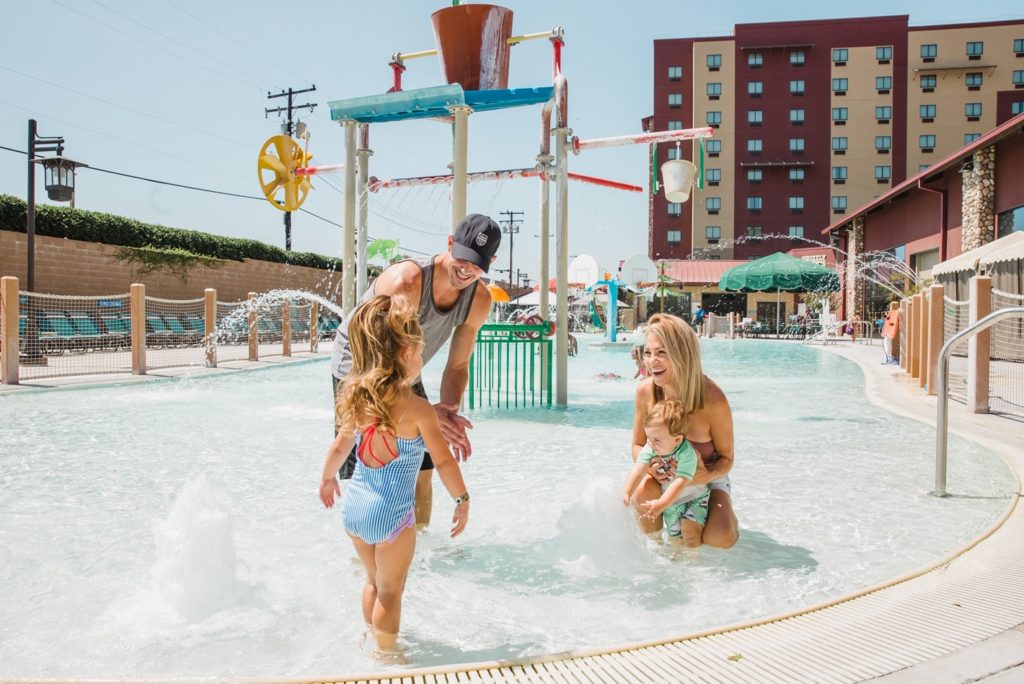 Except the planning of course (why is that part always the hardest for me?). I have enough on my plate as it is that I want our family vacation to be fun and easy, but often times there's nothing fun or easy about the tedious planning that goes into a vacation. It's hard to find somewhere that's both kid-friendly but nice for adults too. While the days of fancy hotels are over, I've found that there are a select few hotels, and I do mean select, that meet both parents' and kids' needs! I personally love to find a hotel that has a fitness center but also a waterslide and other kid-friendly additions. On top of this the hotel of course has to have rooms big enough for a family of four! Wow, I just realized how many standards the ideal hotel has to meet for me. Oh, and while I'm at it, I might as well add one more: it has to be within our
budget. That's definitely a tough one. Kyle and I like to budget our trips to a certain extent (yet sometimes we go over especially when there's shopping involved) so the hotel is often one of the biggest expenses. With all that being said, finding a hotel that pleases me is not easy. That's why I can vouch for a select few places we love to go on vacation.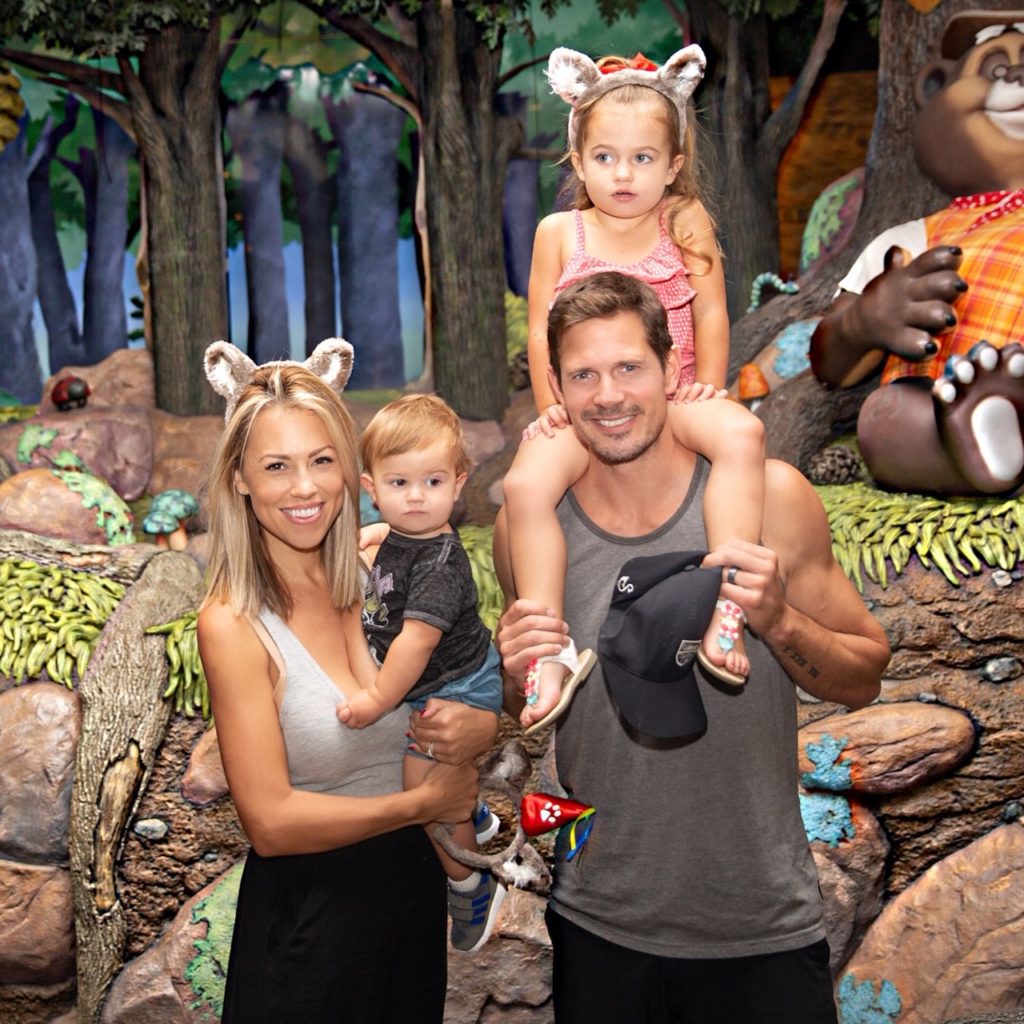 One of these is the Great Wolf Lodge. We all absolutely love it! It's not only super nice and literally feels luxurious, but also has plenty of activities for the kids. They have character appearances, a mini bowling alley, mini golf, an arcade and so much more. The kids have a blast and everytime we go it's always a win. It's also super easy to plan because the website walks you right through all of it! Even the rooms are incredible. They have fun lodge themed rooms that the kids will love but they're also elegant for adults too. I honestly don't know how I vacationed with kids before Great Wolf Lodge.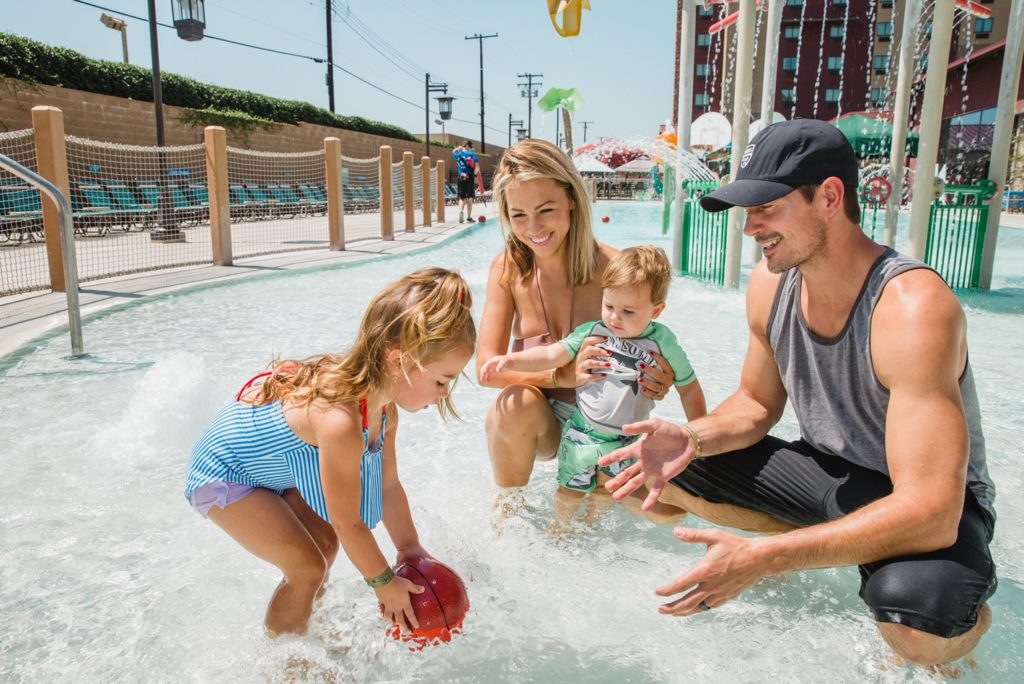 In addition to the Lodge being amazing on its own, it's also less than four miles from Disneyland and near some awesome Southern California hot spots. Staying there is perfect because it was central to so many cool places. If Disneyland isn't your thing, you can drive to any local beach or even Knott's Berry Farm, Legoland, and other must-see attractions. Overall our trip to the Great Wolf Lodge gave us that much needed time away and I highly recommend it for a summer vacation.
Jessica  — Mom of Sophie & Jake