Long gone are the days when you had to show your children pictures of their Grandparents who live far away to remind them who Grandma and Grandpa are. Long gone are the days when a simple phone call or letter in the mail was the only way to stay in touch with relatives that live far away. Long gone are the days when we didn't know about the term 'screen-time.' Today, at the tap of a finger, we can be with anyone at anytime (virtually speaking).
We have made amazing developments in the area of communication and our lives have been transformed by technology with video communication channels like Skype, FaceTime and WhatsApp. The new, easy, effortless way of connecting people at any time in any place. We no longer have to rely on letters in the mail making it to the recipient or just hearing someone's voice on the other end of the line. We don't have to miss out on a live and deep eye to eye connection with distant relatives anymore which is especially important for children and babies! A growing body of research shows that babies appear to thrive on real-time video interactions. Researchers have found that toddlers are more comforted by their mothers via video chat than they are through audio alone. Video chat appears to be much easier for babies to grasp than a phone conversation.
The reality is children in almost every home, where the Grandparents do not live nearby, are using video chat with Grandma, Grandpa, Aunty, or Uncle. Heck, it's happening between families that live down the street from one another for a quick good night kiss over the phone.
This screen-time is POSITIVE. This kind of screen-time is AWESOME.
Everything else that has been a momentous part of our children's lives have been written in children's books from simply tying shoes, to making friends, to going to school, and even as deep as finding your identity or dealing with bullying or suffering. So why is there not a children's book about using Video Chat? That's exactly what I asked myself over a year ago as I pondered this idea. Eventually, it was time to get past my doubts and fears and with the help of Amazon, my children's book about video chat was published!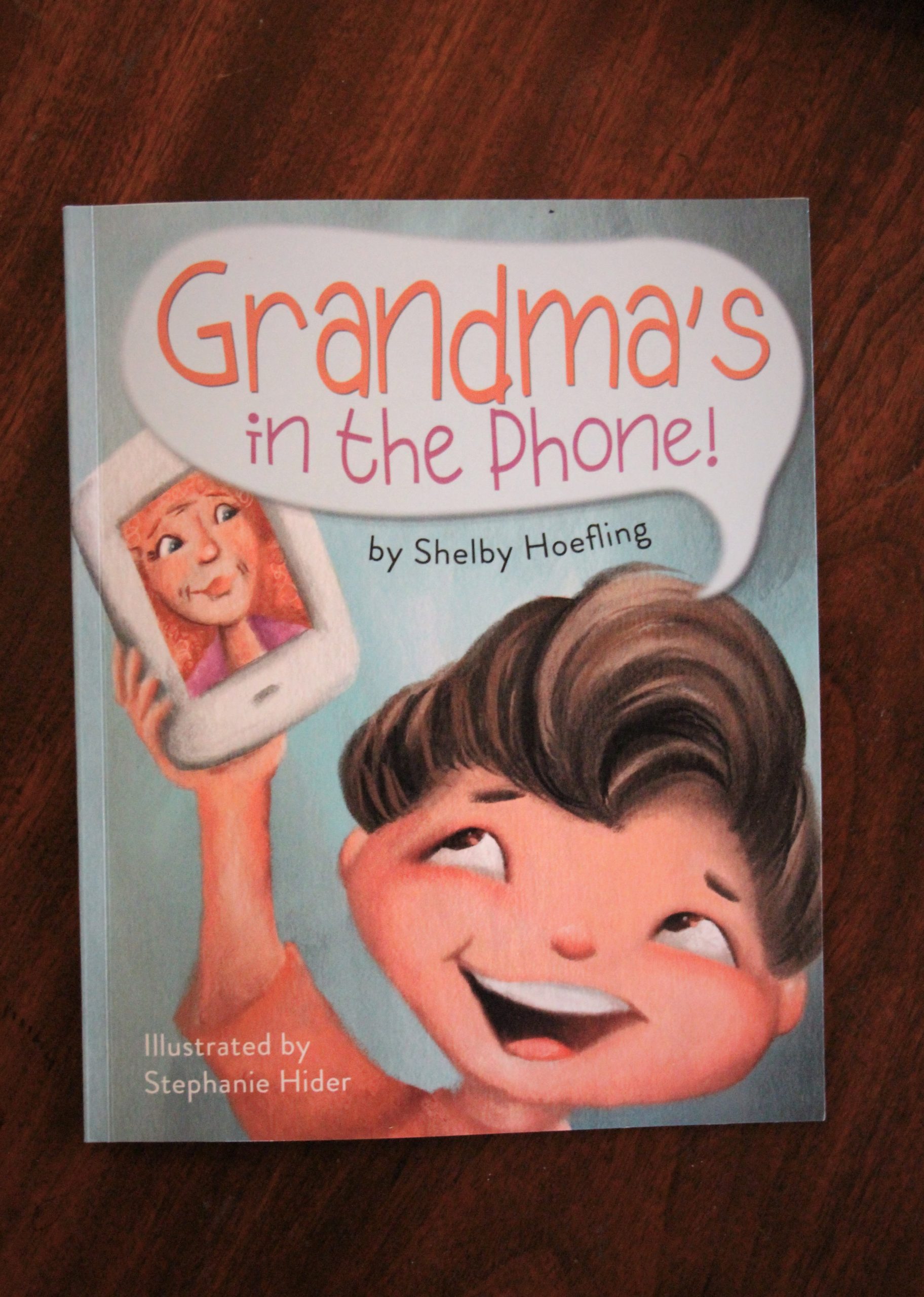 Grandma's In The Phone
As I would watch children use video chat being absolutely disengaged from truly connecting with whoever was seen on the other end, I thought to myself, "How would children know how to properly video chat, or what video chat means on a deeper level, if they are not reading about it or learning through example?' That's what children's books are for, to teach a lesson and impact a child's life.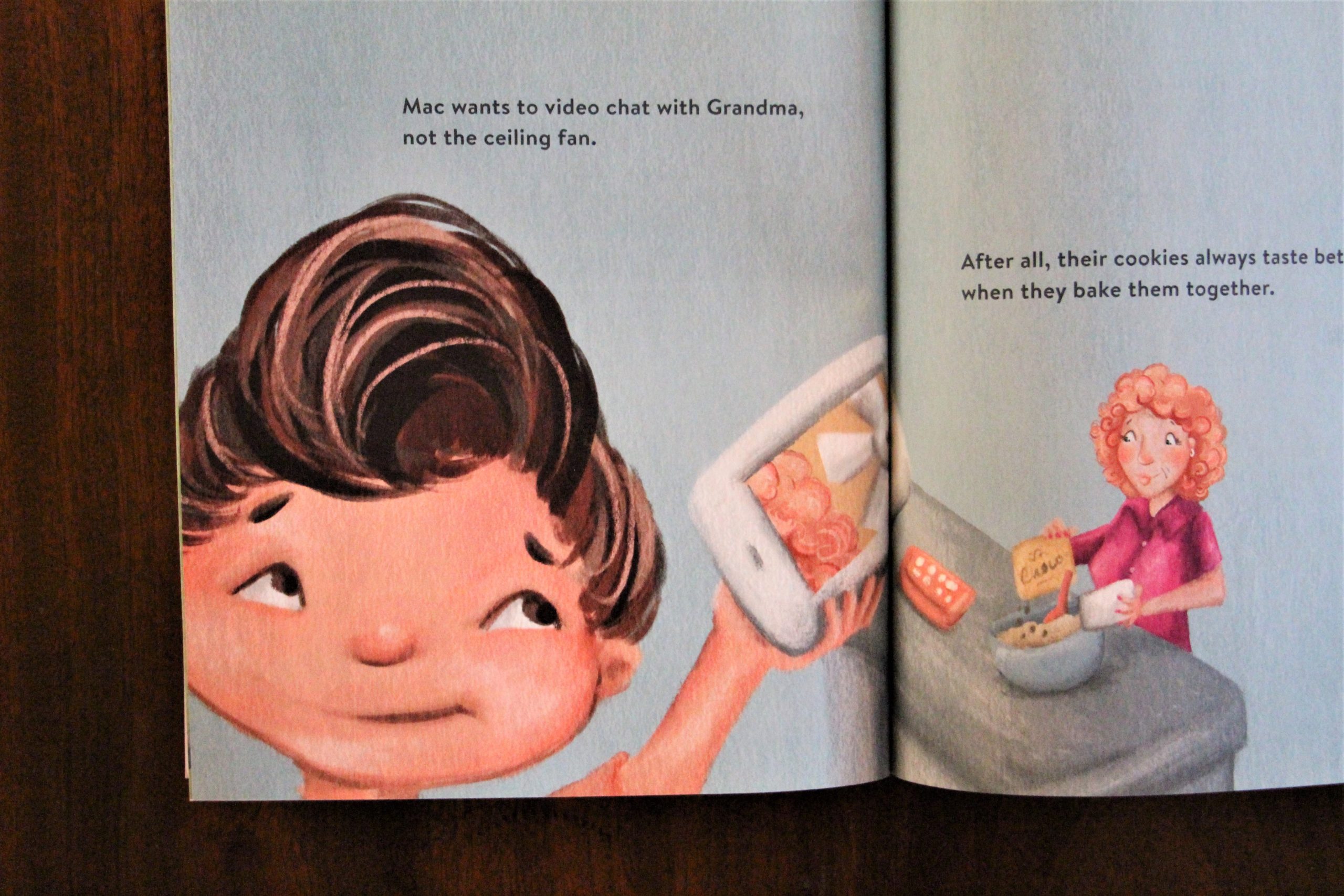 So what is it that I'd like for my children's book to teach children about video chat?" Possible topics of conversations they can have; things they can do with the person on the other end; why is this other person inside their phone; why are they using FaceTime; and how will they feel at the end of this FaceTime call? With my book, children can now learn how to engage on each and every video chat with Grandma (or any relative), as well as become inspired to use video chat to stay connected with relatives near and far! This especially can be helpful for Mom and Dad FaceTiming home when on a business trip or vacation.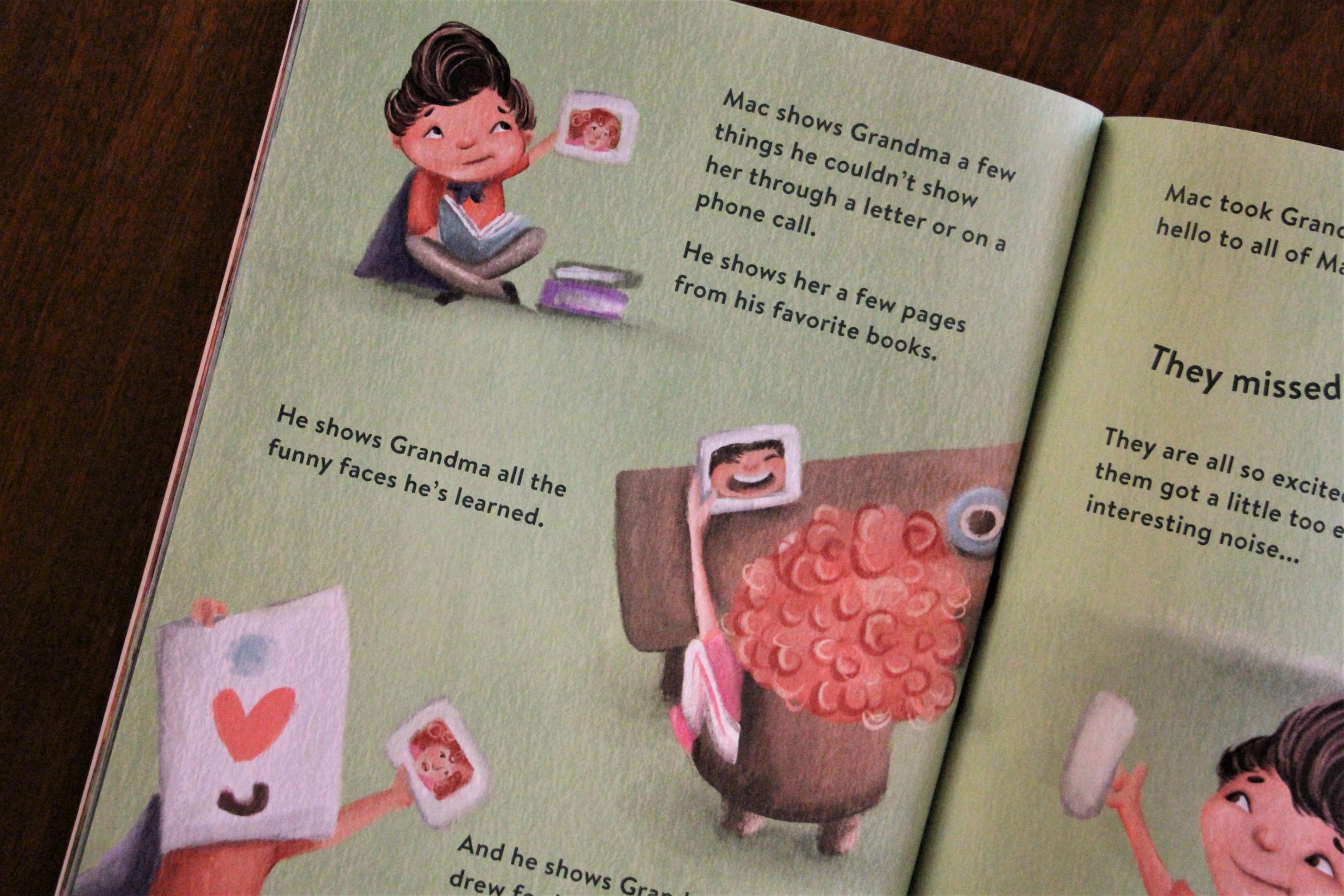 Grandma's in the Phone! is a sweet story about a little boy named Mac who loves his Grandma very much and through video chat they are able to find comfort as they truly connect and hang out together. They cheer each other up simply by seeing and interacting with one another so that by the end of the story they feel happy after having missed each other so much.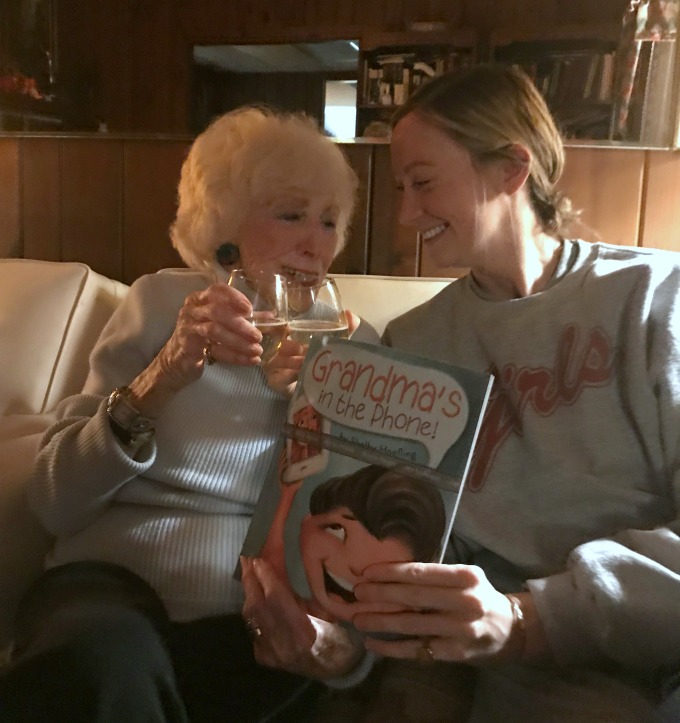 In my opinion, a relationship between a grandchild and grandmother is extremely special and unique. I have always seen my Grandma as my best friend, and when she and I lived miles apart, all we could rely on was FaceTime to stay connected. This book is a tribute to my Grandmother, my nephew, and to all the children and grandparents out there using video chat!
Guest Writer – Shelby Hoefling